The case is made out of TPU, just like so many other cases on the market. However, Spigen uses a few layers so its cases are a little more durable than cheaper alternatives. You'll love the minimalist design and geometric textured pattern on the back. There's a small Spigen logo and branding on the bottom left edge, but you'll never notice it. Basically, it's a thin, lightweight, durable, and comfortable $11 case that's sleek and stylish.
There are precise cutouts at the bottom for stereo speaker, USB Type-C charging port, and an oversized cutout for the 3.5mm headphone jack. We really like the slight angle to the slits in the back for the dual cameras, which makes it easier to find and tap the fingerprint scanner. It guides your finger right into place, so unlocking your phone is a breeze.
Read: 20 Best Galaxy S9+ Cases
More importantly, the buttons are easy to press and tactile. Something we wish we could say about more cases. If you've ever bought a case and never used it because the buttons were extremely difficult to press, that's not a problem here. Spigen has arguably the best buttons on its cases. The Bixby button even has a slight texture, so you know where not to press when looking for the volume rocker.
Perhaps the best aspect of the Spigen Liquid Air Armor is the raised edges and overlapping design on the corners. What I mean by that is this case doesn't just wrap around the front and slightly protect the screen. It actually comes up and over the screen, a few millimeters, and completely protects the glass.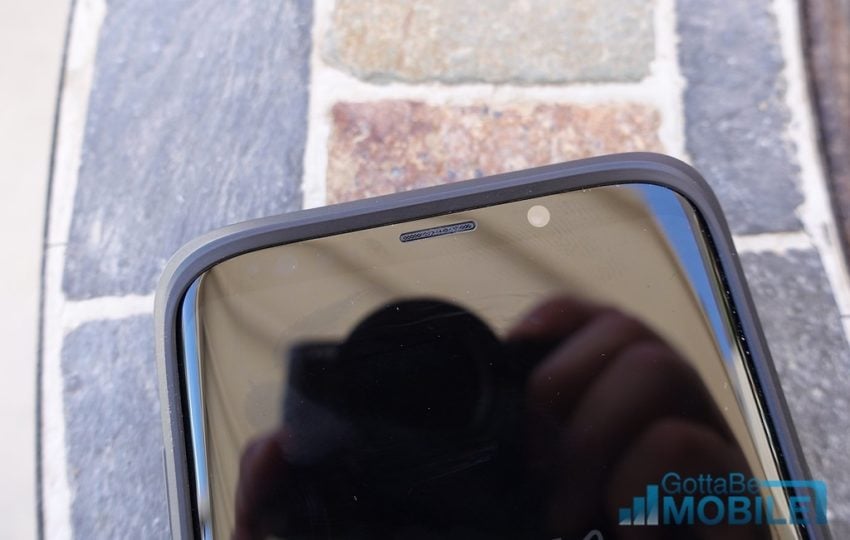 Most cases these days have raised edges to some degree, which helps protect the screen from scratches, accidental drops, or while lying face-down. I've never seen a TPU case go over the glass the way the Liquid Air does, even Spigen's other cases for the Galaxy S9+. This keeps it safe better than a lot of other brands.
Then, this case is so thin that you can still use wireless charging. And even though it's thin, it still meets MIL-STD 810G standards for durability. When you combine all that into a case for only $10.99 it's hard to pass up.