Nintendo Switch Buying Guide: Bundles, Games & Accessories
Last month video game maker Nintendo revealed its most exciting launch since the Wii: Nintendo Switch. Billed as both a living room console and a device that users can enjoy on the go, the Nintendo Switch could change Nintendo's fortunes in the living room space forever. By just lifting the console out of its dock, users can take their games anywhere that they want. It's never been tried before, at least, not effectively.
It'll be a while before we know if the company succeeds. Today, Nintendo is still detailing all the things that we can expect. As with any console launch, there's lots of moving parts where the Nintendo Switch launch is concerned.
Here's a Nintendo Switch Buyer's Guide to get you ready for the console's release on March 3rd, 2017.
Nintendo Switch Buying Guide: Bundles & Hardware
Surprising almost no one, Nintendo confirmed the Nintendo Switch price during its most recent event. Many speculated that the console would cost less than the price of an Xbox One or PS4. Many more thought that the console would carry the same price that those consoles do. The second group of people were correct.
The Nintendo Switch is $299.99 to pre-order at GameStop, Best Buy, Amazon and other retailers. In the UK, the Switch will cost 279 euros.
Read: How to Find Nintendo Switch in Stock
Pre-orders at major retailers around the world, shops like FutureShop, Best Buy, Target and Wal-Mart kicked off back in January.
Read: Nintendo Switch Pre-Orders Breakdown: What You Need to Know
Nintendo Switch Bundles
Lots of video game consoles come in one or two bundles. Usually, they have different costs based on storage size or included games. There'll be two Nintendo Switch bundles, but there's virtually no difference between the too. One version has gray Joy-Con controllers. The neon version has red and blue Joy-Con controllers. Neither bundle will include a game to go with the system.
Storage can be added using a microSD card, which is great because the Nintendo Switch only has 32GB of storage inside.
Nintendo Switch Buying Guide: Accessories & Extras
Nintendo Switch accessories are going to be crucial, especially due to the system's modular nature. Nintendo says that it's including a dock, an HDMI cable, a charging cable, a set of Joy-Cons, the Joy-Con Grip, and two Joy-Con Straps, one for each Joy-Con included in the box. Short of something to play, gamers get everything they need for a single purchase.
These other accessories provide experiences you can't get in the bundles.
Switch Pro Controller – $69.99
The Nintendo Switch Joy-Cons and Joy-Con Grip just aren't going to please many hardcore users. For them, Nintendo has created the Nintendo Switch Pro Controller. It includes the same motion controls, HD Rumble and NFC features for communicating with Amiibo that the Joy-Cons do.
Joy-Con Controller Sets – $79.99 & $49.99
Nintendo will offer four different sets of the Joy-Con Controllers. Each set comes with a left controller, a right controller and a wrist strap. Colors include gray only, blue only, red only and a mix of red and blue. These sets cost $79.99.
A single Joy-Con Controller will cost you $49.99. It only comes in grey. Presumably, these packages are for those who lose the one of the bundles included Joy-Cons.
Joy-Con Charging Grip – $29.99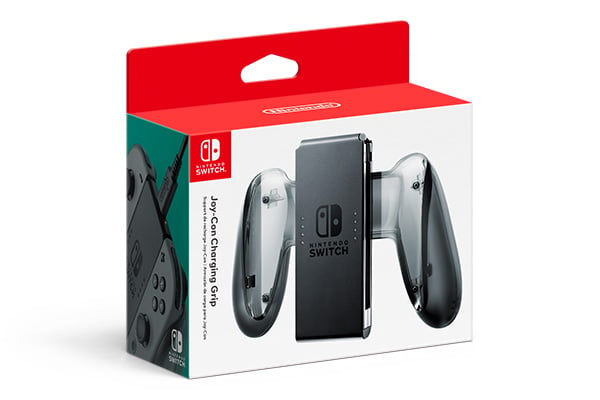 Each Joy-Con Controller has rechargeable batteries, but you can't rely on the handheld to recharge them when you're playing with the console docked. That's why Nintendo is offering the $29.99 Joy-Con Charging Grip. It has the same design as the original charging grip, but adds battery meters and internal power to recharge your Joy-Cons.
It'll cost $29.99.
Nintendo Switch Dock Set – $89.99
The Nintendo Switch Dock Set will cost $89.99. It lets you add another place to use your Nintendo Switch with a television. Inside is the dock itself, AC adapter and an HDMI cable.
Joy-Con Wheel Set – $14.99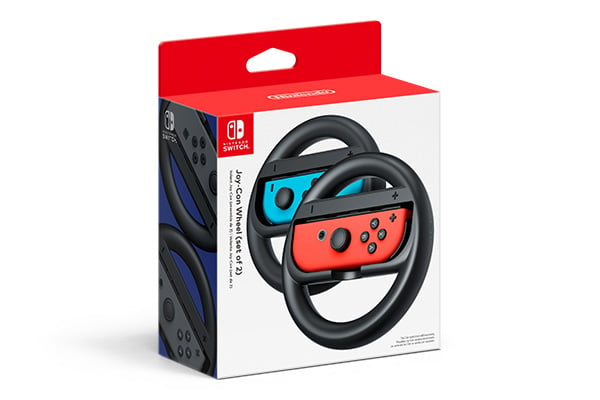 For anyone that's planning to get their hands on Mario Kart 8 Deluxe, Nintendo has the Joy-Con Wheel Set. As with the Wii and Wii U versions, gamers simply stick their Joy-Con controller into the center. The console uses their sensors to change the direction the player is going in the game.
Target, GameStop and Amazon have many of these accessories available for pre-order ahead of the console's launch.
Nintendo Switch Buying Guide: Games
Finally, there's the Nintendo Switch games. Nintendo's internal studios and third-party developers plan to stuff the console's release calendar with titles.
Games can have online multiplayer or local multiplayer that requires other gamers have a Nintendo Switch of their own. There's also local split-screen multiplayer, where you hand one of your Joy-Cons to the other player and enjoy the game off the same system. Motion games are supported too. Because of NFC support, Nintendo Switch will be compatible Amiibo figures.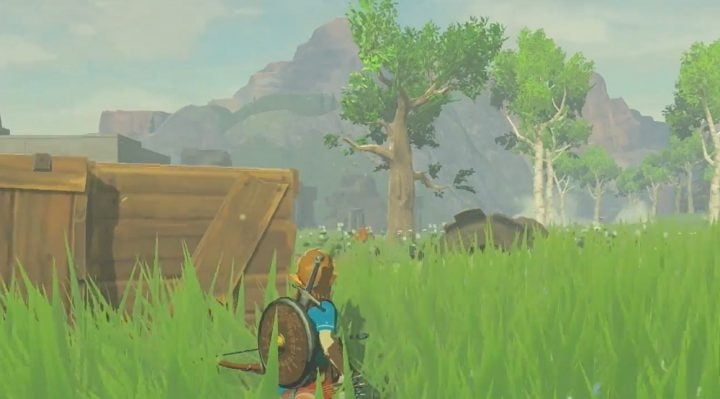 Read: 22 Confirmed Nintendo Switch Games
Nintendo will join other video game console makers in the modern world and offer a paid online gaming experience. This online service will launch in the United States in March, then spread to other territories. Until the fall, it'll be free to enjoy multiplayer, Nintendo says. Games cost $59.99, and Nintendo will offer eShop downloads for folks that aren't too thrilled with the idea of GameCards.
Legend of Zelda Breath of the Wild, 1-2 Switch, Just Dance 2017, Skylanders Imaginators  and Little Inferno will launch alongside the console on March 3rd.
Good luck with your Nintendo Switch purchase. Here's to hoping this Nintendo Switch Buying Guide helps you navigate the console's launch a little easier.
12 Amazing Nintendo Switch Features You'll Love
Play Games on the Nintendo Switch in the Living Room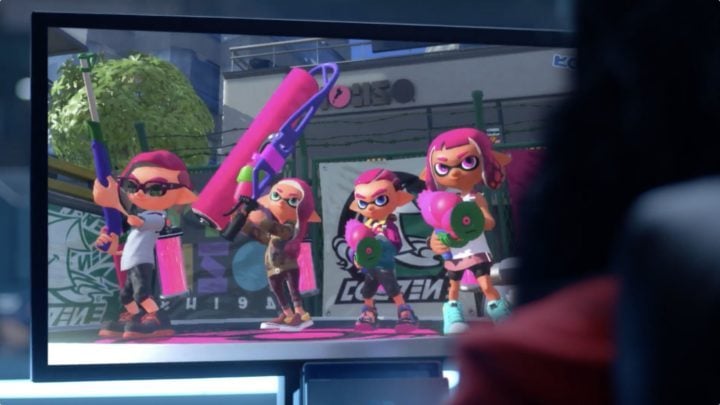 When docked, the Nintendo Switch allows anyone to play their video games on a high-definition television. In that way, the device is every bit the replacement for the Nintendo Wii U that we were expecting. Nintendo even describes it as a home entertainment console in its marketing materials.
At first glance, the Nintendo Switch almost looks like a tablet with controller surfaces at the end – sort of like the current Wii U GamePad. Things can change quickly, though.
Nintendo calls the attachments at each end of the device Joy Cons, short for Joy Controller. Each Joy Con has four sets of face buttons, a bumper and a joystick. Gamers can leave the Joy Cons attached to their Nintendo Switch or detach them later on.
In this mode, you can remove the Joy-Con Controllers from the sides of the console and dock them with the Nintendo Switch Joy-Con Grip. You can also pick up the Nintendo Switch Pro Controller for this mode and leave your Joy-Cons in place.

As an Amazon Associate I earn from qualifying purchases.