7 Things to Know About the Pixel & Pixel 2 Android 8.1 Oreo Update
The Google Pixel and Pixel 2 Android 8.1 Oreo updates are finally here after months of testing. Delivering new features and plenty of bug fixes. Here we'll go over everything you need to know about the update. Including some reasons to, and not to download it today, and what to expect.
Android 8.1 is the first major update to Oreo since it arrived in August so it's a big deal. And while there aren't a ton of visual changes, it's an important update for your phone.
Read: How to Install Android 8.1 Oreo Today
This is a tempting update especially for those experiencing problems with the Pixel on Android 8.0 Oreo. Here we'll talk about all the new features, performance, and what bug fixes you can expect on your device.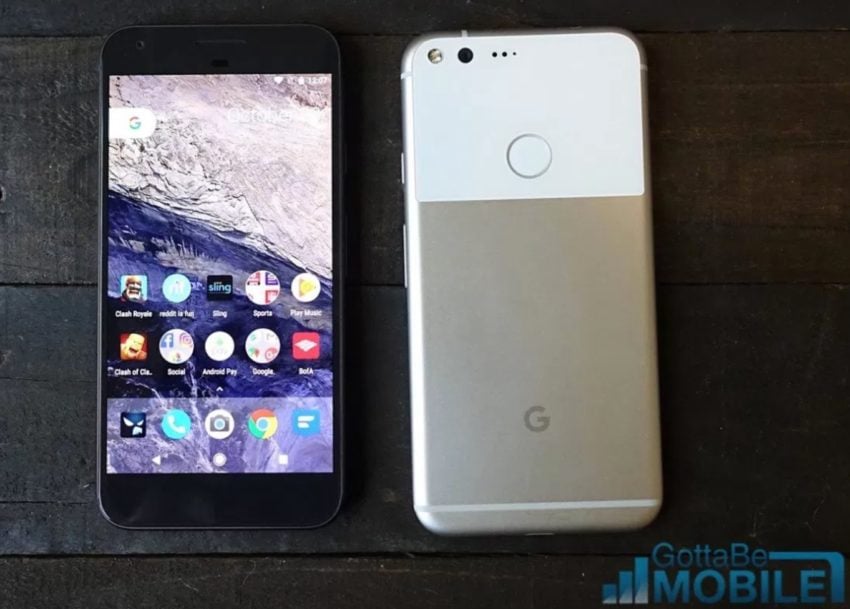 You have two ways to get the update right now. Either wait for the over the air update notification, going out throughout the week, or take part in the beta program. Before you start though, there are some important things to know as you move forward.
One thing to consider is this update just arrived, and it might be a good idea to wait a few days or even weeks. Wait to see if any bugs surface, or wait to see if reports confirm problems you have are gone. However, considering the lengthy beta period, it's likely ready for primetime.
Our Pixel Android 8.1 Oreo guide below addresses these potential problems. We also take an early look at Android 8.1 performance, bug fixes, and the upgrade process itself.
Here's a list of everything that's new in Android 8.0 Oreo, including some of the new changes in the Android 8.1 Oreo update. So far, we're not seeing a lot that's new. Aside from some developer changes, ambient display tweaks, and improvements to prevent screen burn-in. As more we continue to use Android 8.1 on the Pixel we'll update this roundup. Detailing any new information, share our thoughts on its performance, and discuss potential problems.
Pixel & Pixel 2 Android 8.1 Performance & Impressions
Android 8.1 Oreo is available now for the Pixel, Pixel XL, Pixel 2, Pixel 2 XL, Nexus 5X, Nexus 6P, and the Pixel C tablet. Google released this software on December 5th.
Before we get into an early look at its performance we want to talk about the update process itself.
You have two ways to get Android 8.1 Oreo right now. The easiest method is the Android Beta Program. This sends you a quick update file, doesn't erase any data from your device, and gets you on the new software. The beta just ended, but signing up still sends the latest software.
If you're planning to manually install it to the Pixel or Pixel 2, it's a sizeable update and takes a bit longer. Not to mention some ADB knowledge to flash the factory image update files. The installation took just 5-10 minutes to download and manually flash for me, but others might want to take it slow and do everything right. Manually installing Android 8.1 erases everything from your device. You'll have to start all over and restore any data. Our guide at the top of the page explains how.
We've been using Android 8.1 Oreo on the Pixel XL for a few weeks now, and the stable release is just as good as the beta, as expected. Key areas of battery life, performance, WiFi, Bluetooth, and overall usage is just fine. If anything, battery life seems a little better.
However, battery life is often an issue after big updates. If you do experience problems, follow this guide for some potential help and fixes.
A big area of concern for owners is Bluetooth. Again, this varies based on device, accessory, or car manufacturer. I've connected the Pixel XL to my Bose QC35 headphones, a Braven Bluetooth speaker, and my Pioneer stereo in my Toyota Tacoma all without issue. I didn't experience connectivity issues or stutters to audio. We heard Google finally fixed Bluetooth with 8.1 Oreo, and so far that's exactly what we're seeing. Not a single issue so far.
Also, those experiencing sound issues while recording video will be happy to know Google fixed that too.
If you're worried about anything, wait a few days to see what early reports have to say.

As an Amazon Associate I earn from qualifying purchases.