How to Fix Bad Android 8.1 Oreo Battery Life
The list of Android 8.1 Oreo problems includes complaints about weird and severe battery drain. This guide will show you how to fix bad Android Oreo battery life on a Nexus 5X, Nexus 6P, or a Pixel device.
As we push away from the latest Android 8.1 Oreo release for Nexus devices we're hearing about the problems plaguing Google's operating system.
We've heard about broken Bluetooth, busted Wi-Fi, issues with applications, lag, and we've also heard about severe, abnormal battery drain.
Weird battery drain is an extremely common problem, particularly right after a major software release. We expect complaints about bad battery life to pickup as more Nexus owners download the latest Android 8.1 Oreo build.
Google's update shouldn't kill the battery on your phone or tablet so there's a good chance it's actually something else, like an app, causing the drain.
While your first inclination might be to get in contact with Google customer service, you should be able to fix the problem yourself in just a few minutes.
How to Fix Bad Android Oreo Battery Life
This guide will show you how to potentially fix bad Android 8.0 and Android 8.1 Oreo battery life. Battery drain issues can be tricky but these fixes have worked well for us, and others, in the past.
Restart Your Device
The first thing to do is a simple restart. Hold down the power button to shut the device off and then hold the power button to turn it back on. Check your battery life for improvements.
Check Your Apps
If a simple restart doesn't fix your battery drain, it's time to check your apps.
In a lot of cases, severe battery drain is caused by an app gone rogue. Apps can sometimes go haywire after you install a new operating system. Fortunately, Android Oreo has a very easy way to check app performance and single out troublemakers.
Head into your Settings and head into the Battery section. If you scroll down you'll notice a section that says "App usage since full charge" with a list of apps underneath. This will show you how much battery life an app has used since you last charged your phone or tablet. An app with a high percentage could be your culprit.
Clicking on an app will bring you to a dedicated page where you can force stop or disable the app. Try disabling an app to see if that helps your battery. You can always turn it back on if the problems persist.
To get a better view of your apps, tap the top of the screen on the Battery page where you see the battery symbol. This will give you a more detailed breakdown of your apps and their battery usage.
If you notice something out of the ordinary, disable or uninstall the app in question to see if that helps return your battery life to normal.
You might also try booting into Safe Mode. This will disable third-party applications and, if you're lucky, help you zero in on an application.
Upgrade to Android Pie
The Nexus 5X, Nexus 6P, and Pixel C won't get Android 9.0 Pie, but Google's Pixel, Pixel XL, Pixel 2, and Pixel 2 XL are all eligible.
If you own a Pixel device and you're struggling on Android 8.1, think about making the move to Android Pie if you haven't already.
Android Pie's Adaptive Battery feature could work wonders for your battery life.
Use Battery Saver
If you're still in the Battery section you might try turning Android Oreo's Battery Saver function on (as needed) and see if it helps.
Battery Saver is a low power mode that limits functions that could drain your phone or tablet's battery. When it's turned on, it'll limit vibrations, ambient display, location services, and most of your background data. On top of that apps, such as email and messaging apps, might not update unless you open them. It's like a higher-functioning Airplane Mode.
You can flip it on whenever so use it when you start noticing drain and when you badly need to conserve a few percentage points of battery life.
Force Background Limits
Android Oreo 8.1 brings a nifty new feature that allows you to force background limits on your apps. This allows you to get a handle on aggressive apps like Facebook.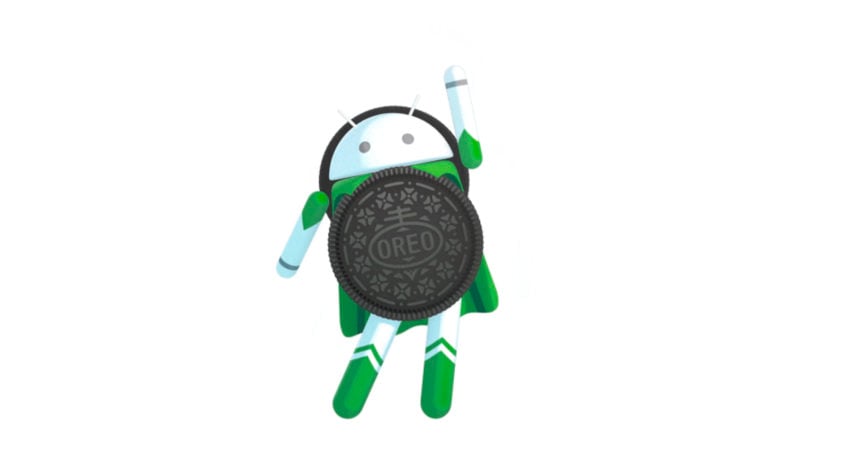 If an app supports Oreo, this function will be on automatically. If an app doesn't yet support Oreo, you'll need to force background limits.
To do this head into Settings and into Battery and then tap on an app. If an app doesn't support Android Oreo yet, you should see a Background activity toggle under Manage battery usage. If it's toggled on, and it should be, toggle it off. This will prevent an app from running in the background.
This will limit what the app can do, for instance you won't get notifications, but it could help you restore your battery life.
Manage Your Display
If your device is awake, it's draining battery. If you aren't using it, it shouldn't be awake.
Android gives you control over how long the phone or tablet will remain awake during periods of inactivity. If you want the phone to stay on 30 minutes after you last used it, you can do that, but we don't recommend it.
Head into Settings and Battery and scroll down to Sleep. Tap it and make a selection that best suits your needs. If you want to save the most battery life, choose 15 seconds – 1 minute. We typically have ours set to 1-2 minutes.
Right above sleep is a function called Adaptive Brightness. When it's turned on, it will optimize your device's display for the available light. If you have it turned off, and you don't want to manually adjust your display every time you enter a new room, you might want to give it a shot.
Turn Off Ambient Display
Android's Ambient Display is a feature that sends notifications to your screen when the device is locked. While it's nice to see what's going on without having to open your phone, these notifications can suck up battery life. Fortunately, turning Ambient Display off and on is easy.
In Settings tap on Display and then tap on Advanced at the bottom. Scroll all the way down and toggle Ambient Display off. Again, this will prevent your screen from waking when you get notifications.
Disable Services You Aren't Using
In Battery, tap at the top where the big battery symbol is. On top apps, this detailed battery screen shows you how System, Mobile network standby, Phone idle, Wi-Fi, and Bluetooth are draining your battery. If you notice one of your connections abnormally draining your battery, shut the service down.
When you aren't using a service, it might be a good idea to turn it off. Services like Bluetooth and GPS can potentially suck up battery life in the background. If you're in an area with poor service, try disabling cellular data. Your phone or tablet could be working hard to obtain a signal and this can wreck havoc on battery life.
If your battery is really struggling, you might flip Airplane Mode on and kill all of your connections to see if that calms things down.
Clear Cached Data
We also recommend clearing your cached data. This works differently in Android Oreo.
Head into Settings and Apps & Notifications. Select App info and you'll get a list of apps currently installed and disabled on your device. Tap on an app to bring up a new menu.
In this menu, select the Storage tab. You should now see two tabs, Clear Data and Clear Cache. Tap Clear Cache to clear the app's cache and Clear Data to clear the data.
Downgrade to Android Nougat
If you're fine moving off the Android Oreo update, you could try moving your device back down to Android Nougat.
Downgrading can be time consuming but it could help fix your bad Android Oreo battery life. If you're unfamiliar with the downgrade process for Nexus/Pixel devices, take a look at this walkthrough from the Nexus Help Forums.
Factory Reset
If nothing here works and you can't find a remedy elsewhere, you might try factory resetting your phone or tablet.
Factory resetting your device will restore your device to its factory defaults and wipe everything on it in the process. So, be sure to backup important files before you make the move.
If you want to factory reset your Nexus or Pixel, head to Google's website for a simple, detailed, walkthrough.
Buy a Battery Pack
If you don't mind spending money it might be a good idea to invest in a battery bank.
If you're unfamiliar, battery banks are small and lightweight gadgets that can give you multiple charges on-the-go.
There are tons of options out there but we really like this Anker Powercore 20100. It's only $40 right now through Amazon with free shipping for Prime members.
7 Things to Know About the December Nexus 5X Update
Nexus 5X December Update Impressions & Performance
Before we get into an early look at the December Android 8.1 build's performance on the Nexus 5X, a few notes about the installation process.
If you're currently running the latest Android 8.1 build, and we assume most of you are, it shouldn't take long to transition from the version you're currently running to the new build. It took us just a few minutes to get the software up and running on our Nexus 5X.
We've been using the Nexus 5X's December Android 8.1 Oreo build for short time and the update is performing well in key areas including battery life, connectivity, and UI speed.
We haven't noticed any major changes on our Nexus 5X since moving from the November build. That's a good thing. We didn't run into any major problems with last month's update.
Battery life continues to hold up nicely and we have yet to run into any horrible drain during our time on Android 8.1. If you do start to encounter battery life issues, take a look at our guide to fixing bad Android Oreo battery life.
We've been able to connect the Nexus 5X to multiple routers including eero mesh Wi-Fi. So far, the speeds are fast and reliable.
We've also successfully connected the Nexus 5X to several Bluetooth devices including headphones and speakers.
The Nexus 5X in our possession feels pretty fast with the December build on board. It's still early, but animations and transitions are smooth and we haven't experienced any lag or general sluggishness.
The December update feels stable on our version of the Nexus 5X. That said, if you're feeling leery, you should think about waiting for long-term feedback emerges.

This article may contain affiliate links. Click here for more details.