10 Twitch Problems & Fixes
When they can, gamers love nothing more than settling down in front of a decent-sized television set and playing their favorite titles. When they can't do that, they watch Twitch streams. Twitch is one of the most popular video services available today. Any online service has issues though. Twitch problems can surface at any moment.
Twitch is all about letting gamers share footage from their favorite titles. Before our consoles connected to the internet the only way to watch someone play games was to head to their house. You'd settle in on their couch and watch as they went about solving puzzles, taking down bad guys and exploring new worlds. Twitch allows you to do all this from the comfort of your own home. At any given time, you can watch someone playing a video game that you enjoy.
But any new technology has its issues. When they occur, Twitch problems are brutal. Some browsers don't allow its chat window to show messages correctly. Its app on Xbox One can be confusing. All Twitch video streams can lag if the person streaming has a particularly weak internet connection.
Read: Xbox One Gets Big Advantage with Twitch Update
Here's a detailed look at Twitch problems that can harm your experience. Whenever possible, we've included some fixes to help you deal with them.
Is Twitch Down?
Being an internet video service, Twitch is constantly under demand. Like other services, it can go down. Check the TwitchStatus site for details on whether Twitch is working properly. Note that Twitch could be down if you see a video that's constantly loading or blank pages.
Try refreshing the page in your browser with by pressing the R and CTRL keys at the same time. If that doesn't work, try switching browsers. If you're still having Twitch problems, try restarting your PC.
Twitch Login Problems
Some Twitch users report not being able to sign in to the site's mobile apps for chat. If this happens to you, check the TwitchStatus website for issues related to sign in. If it's reporting Twitch problems, wait an hour or so before trying to chat or stream. This will give the company time to repair whatever is broken.
How to Fix Twitch Problems Related to Video Streaming
Twitch, like all other internet video services, is dependent on speed. How great the stream you're watching looks depends on how fast your internet connection is and how robust the internet connection of the streamer is.
Twitch streamers can tell when their internet connection isn't performing well. This allows them to adjust the video quality to keep the stream going. You can use the same settings to regulate your own stream.
When watching a stream, tap or click on the cog in the bottom-right corner of the video screen. By default, streams are set to automatically regulate video quality themselves. You can manually adjust it down to help stop lagging. Note that this only works if the problem is the internet connection on your end.
You might also want to try checking the cables on your wireless router to make sure they're connected correctly and your internet is fine on other devices.
If there are still connection has issues, there's nothing that you can do. The problem is with the streamer's setup.
Can't Broadcast on Xbox One
Microsoft's Twitch app for Xbox One allows users to stream games with a few button presses or a voice command. That's after you've installed the app, otherwise the console defaults to Microsoft's own Beam streaming community. You can download Twitch from Xbox One from the Xbox Store.
Where to Find Twitch Prime Loot
When you sign up for Twitch Prime, Prime Loot notifications are sent to you directly in the Twitch interface. Look for the Notifications button in the left edge of the Twitch website.
iPhone and Android Won't Stay Connected on Chat
Lately, the Twitch mobile apps have had issues staying connected when trying to chat. It's clearly a software bug, but it's unclear if there's a fix on the way soon to address it.
Can't Use Web Camera on Twitch
Some Twitch streamers have a hard time getting the service to work with their web camera. Issues like this are usually related to that streamer's setup. Before you rush out to buy a new camera for your streams, try checking to make sure that your computer has all the latest software for your web camera.
You can do this at the support site of the company that made your camera. If the issue happens frequently, you may want to try streaming on a different PC to ensure that the issue is not your installation of Windows or software. If the camera doesn't work on another computer, the problem is the camera itself.
Broken Scrollbar and Other Twitch Problems in Chrome
Sometimes browser updates can introduce strange bugs that weren't there previously. Users in the Twitch Reddit Community confirm that there is a bug harming chat scrolling for users of the Twitch website. Although the bug is confirmed, we have no idea when it might be fixed.
Try using another browser until this and any other Twitch problems you have in Chrome are taken care of. Microsoft Edge is included with Windows 10.
Where to Sign Up for Twitch Prime
Twitch Prime allows you to skip channel ads and subscribe to your favorite streamers. You can't sign up for Twitch Prime on its own. Instead, you need an Amazon Prime subscription. You'll need to sign up for the service on Amazon's website before you can enjoy the benefits of Twitch Prime.
Read: Twitch Prime: 5 Things You Need to Know
Can't Sign Up for Twitch Prime
If you can't sign up for Twitch Prime using your Amazon Prime subscription, it's because Twitch Prime isn't available in your country yet. The service is only in the United Kingdom, the United States, Canada, Germany, France, Italy and Spain.
It may expand to your country in the near future.
8 Best Free Xbox Games: January 2018
Warframe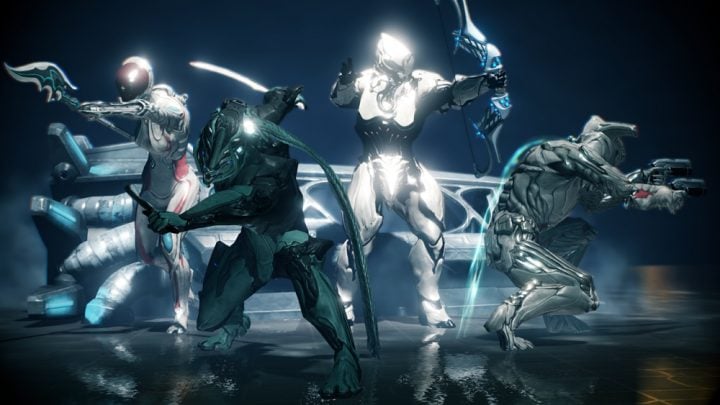 Many free-to-play games revolve around strategy or civilization building. Warframe is one of the free Xbox games that you can download now that doesn't. It's a third-person shooter.
The Tenno have just awoken after centuries of sleeping in stasis. Warframe takes its name from the suits that the Tenno use to do battle with the game's other races. There's the Greiner, who are clones of humans. The Corpus belong to a technology company with lots of robotic innovation at their disposal. Sentients consist of an alien race that's back to do battle.
Warframe features both player-vs-player combat and a single player experience.