Why You Shouldn't Buy the Galaxy S8 Right Now
The Samsung Galaxy S8 and Galaxy S8+ are two of the best smartphones on the market. However, they're two phones you shouldn't buy, at least not right now. With big and beautiful curved screens, water-resistance and fast performance they're tempting offers, but we recommend waiting a little longer. Here we'll explain why.
Even the Galaxy Note 8 is a tough sell now, and that's because we just kicked off 2018 and tons of new phones are on the way as January comes to a close. If you're unsure if you should wait a bit or get something released last year, we're here to help.
Yes, there is always something bigger or better coming soon, but January-February is not a good time to buy a smartphone. Holiday deals are long gone, and new phones are on the horizon. We're not only talking about the Galaxy S9 either. There are several reasons we think it's smart to wait a few months if you can.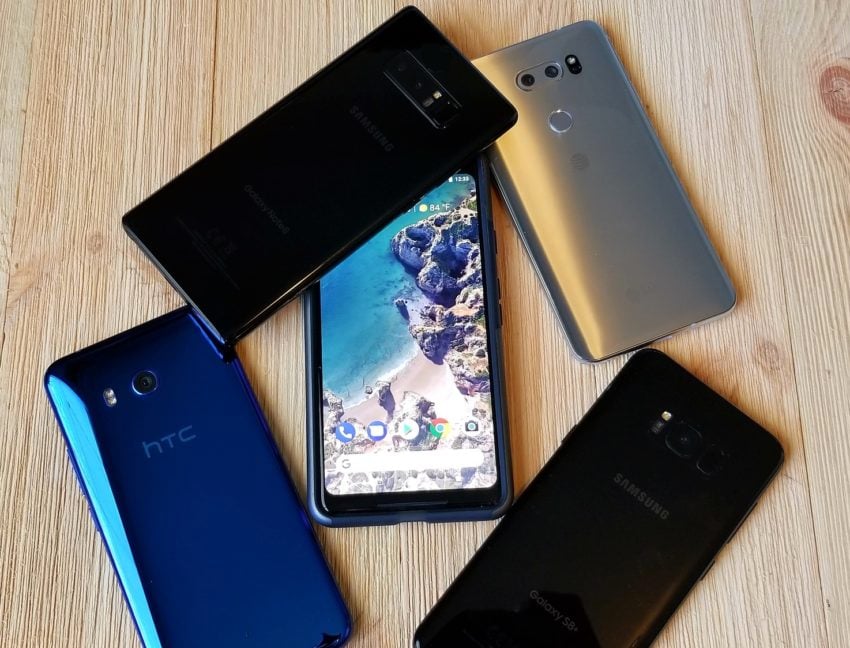 If you didn't get a new phone during Black Friday or Christmas, you're in that middle ground area where it's worth waiting. Waiting for new phones from Samsung, Motorola, LG, HTC and even OnePlus. There are multiple exciting new Android smartphones coming in the first few months of this year. Phones you'll want to heavily consider instead of the Galaxy S8.
Early Galaxy S9 and Galaxy S9+ Release Date
There are a number of reasons to avoid buying the Galaxy S8 today, but none are more apparent than the upcoming Galaxy S9. Simply put, it will be Samsung's best smartphone to date. Furthermore, we're hearing it will arrive earlier than almost any other Galaxy S phone. Potentially as early as late February. And while all the reports and rumors suggest it will look nearly identical to the Galaxy S8, there are several important changes.
If they're going to look the same, why buy the phone that is nearly a year old? It just doesn't make sense, unless you're on a budget. The Galaxy S9 and Galaxy S9+ will feature the same big 5.8 and 6.2-inch curved screens that are better than any other display on the market.
However, it's the small changes and overall improvements one year make that are important. Samsung's adding the latest specs and technology, a bigger battery, improving the camera, and putting the fingerprint scanner in a better location. We're also hearing the camera will have some neat tricks up its sleeve.
Read: Galaxy S9 Release: Everything You Need to Know
If you're considering the Galaxy S8, hold off for the Galaxy S9, which we're hearing will arrive around February 29th. Yes, that's just over a month away. You can put up with your old phone just a little longer, right?
Additionally, the Galaxy S9+ won't just be a bigger version of the Galaxy S9. Samsung's adding a secondary rear camera, similar to the Galaxy Note 8 and iPhone X, and including an even bigger battery. Basically, the Galaxy S9+ will get better battery life than any other flagship Samsung smartphone.
If any phone is worth waiting for right now, it's the Galaxy S9+.
Upcoming LG Flagship Smartphone
Over the past few years, LG has made huge strides in offering some of the best smartphones on the market. The LG G6 came out ahead of the Galaxy S8 and offered an exceptional experience across the board. Delivering a big screen with small bezels, impressive dual cameras, water-resistance and more.
For 2018 LG is doing something completely different. They'll still offer an excellent high-end flagship smartphone in February or March, one that will rival (or beat) the Galaxy S9, but it's not the LG G7.
LG is going to do away with the G and V branding for its smartphones this year. Instead, they'll streamline both products into an excellent smartphone that will hopefully take on Samsung and Apple. LG came closer in 2017 to matching Samsung than any year prior, and if any year is LG's year, it's 2018.
We thought some sort of LG G7 replacement was coming in February, but now we're hearing a better LG V30 with some AI smarts and Google technology is coming instead. That's still exciting, but it's nothing amazing either. Something will replace the LG G6 this year, we're just not sure when or what.
HTC U12 Coming Soon
Another company that used to create excellent smartphones but now doesn't get much attention is HTC. However, in 2018 HTC is going to deliver some great phones that will compete with Samsung and Apple. In fact, we're already seeing a leak of the upcoming HTC U12, and it's going to match the iPhone X style with nearly no bezels.
Basically, if leaks are accurate, the HTC U12 will be all screen on the front. Save for a small cutout at the top for the front camera, sensors, and speaker grill. HTC consistently makes some of the best hardware, and the company was recently acquired by Google.
So yes, expect an impressive HTC U12 within the first 3-4 months of 2018 with plenty to offer and changes from Google sprinkled throughout. This could be the start of something exciting for the once-popular company.
Samsung Galaxy A8 Is Worth A Look
Another idea is to wait a few weeks and buy the impressive new Samsung Galaxy A8. It's basically a slightly smaller, refined, and more affordable Galaxy S8. Delivering the same style everyone loved about Samsung's phones last year, dual front-facing cameras, and an affordable $500 price tag.
We're still waiting for some official information regarding a release in the United States. Either way, Samsung's new Galaxy A8 will hit stores before the end of January with an affordable price tag attached.
Other Competition
In closing, it's worth stating that the Android smartphone competition is going to heat up in 2018. For the sake of time, and because most of them aren't coming until this summer, we're bunching the rest into one category.
We're expecting a new Moto X5, the Moto Z3 Force, and OnePlus 6 before the end of the summer, if not sooner. Not to mention a new Essential Phone 2 in August. You'll want to pay close attention to new phones from Huawei this year too. Huawei is the 3rd most popular smartphone manufacturer in the world behind Samsung and Apple and will have phones available from US carriers for the first time in 2018. So Samsung and LG will have some solid competition this year.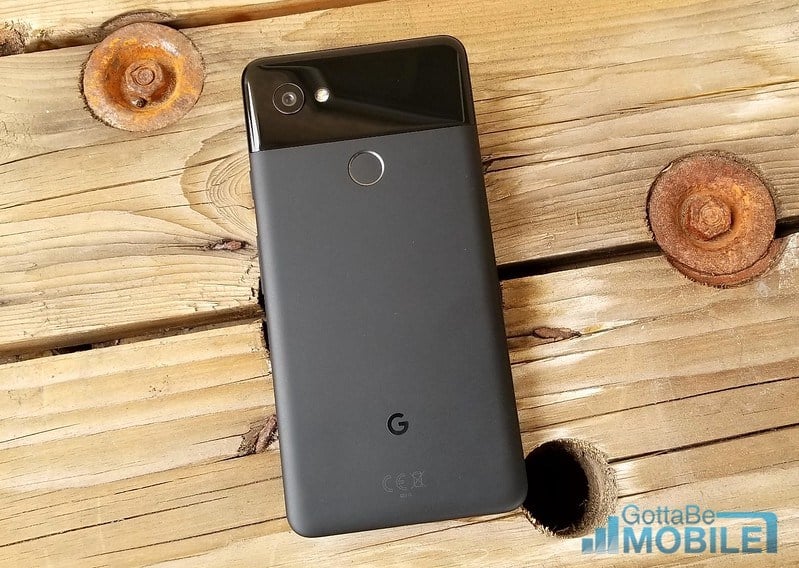 If you're interested in the Galaxy S8 or Note 8 you probably need a phone right now. Meaning you can't wait until summer, or even August, for something like the Galaxy Note 9 or Google Pixel 3. However, it's still something we need to mention.
Samsung is speeding up its release cycle, so we're expecting a new Galaxy Note 9 in early August. Then, come September or October Google's new Pixel 3 and Pixel 3 XL will be on the horizon. This is important because Google now officially owns HTC, and will use that prowess to create beautiful phones that rival Samsung and Apple. Speaking of the Note 9, we're hearing it might have no bezels and holes on the screen to still have a speaker and front camera shine through. A crazy idea we're seeing in trademark filings.
Of course, you probably can't wait until August or October for a new phone. And that's ok, because a new Galaxy S9, Galaxy S9+, and LG smartphone will all be available in February or March. If you can wait just a few more months, you'll get arguably one of the best phones of the year.
As more information surfaces for each and every phone in our list, we'll update this post with all the details. So be patient, wait for Samsung's next phone, and stay tuned for the latest information. And if you don't like what you see next month, expect lucrative Galaxy S8 deals throughout 2018.

This article may contain affiliate links. Click here for more details.