Xbox One Black Ops 3 Beta: 10 Things to Try
Play Every Game Mode, Especially If You're New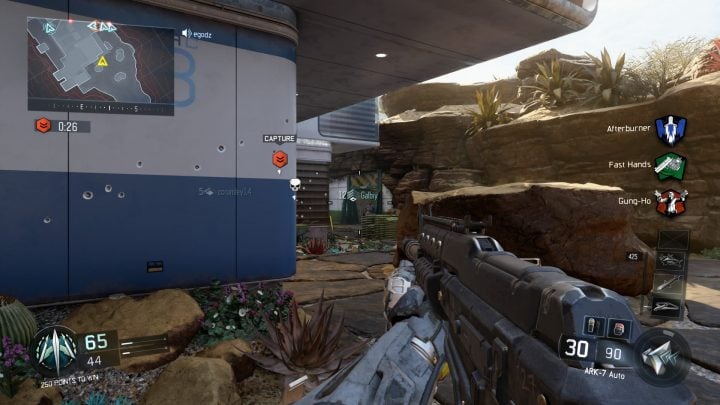 The Xbox One Black Ops 3 beta should come with several game modes. And while you might gravitate towards Team Deathmatch, you'll want to try them all out, especially if you're new to the series or rejoining it with Black Ops 3.
The beta will include Team Deathmatch, Hardpoint, Demolition, Domination, Kill Confirmed, Capture the Flag, and Search and Destroy. If you're new to the game, you'll want to play around with each game type to determine which best suits you and your play style.
If you like racking up tons and tons of kills, try Domination. If you really enjoy working as a team, try Search and Destroy. You'll also want to test out each map to see which game types work best on each map.
All of these game modes have something to offer and the beta will help you weed out the modes you don't like ahead of the game's release.