10 Things to Do Before Installing Galaxy Note 9 Android Pie
If you're still waiting for your Samsung Galaxy Note 9 Android Pie update, use this time wisely and prepare yourself and your device for the move.
The Samsung Galaxy Note 9 Android Pie update is starting to roll out and the software has landed for models in select regions around the world.
The Galaxy Note 9 Pie roll out is still limited, but we expect it to pickup the pace as we push into February.
With the Galaxy Note 9 Android Pie update set to expand in new regions, now is a great time to start preparing for your move to Android Pie and Samsung's new One UI. Android Pie is a huge update with lots of changes. There's also potential for trouble.
The Galaxy Note 9 Pie update went through a public beta and extensive testing behind the scenes but problems have slipped into the final version.
There's no way to predict exactly how the update will impact your phone so you'll want to spend some time preparing for its arrival. A little prep work can go a long way toward preventing issues and headaches.
In this guide we'll take you through some steps to take before you install the Android Pie update on your Galaxy Note 9. These are the steps we typically take before we install major software updates.
Backup Your Files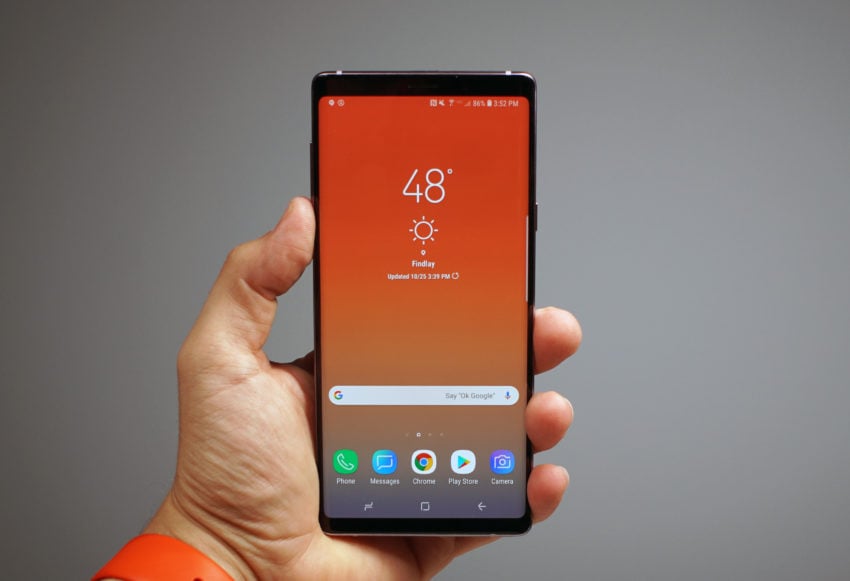 If you don't have a ton of time to devote to the pre-installation process this is the one step you absolutely must take before you install Android Pie on your Galaxy Note 9.
While the data you store on your Galaxy Note 9 should backup automatically, you'll still want to make sure everything is in order before you move from Android Oreo to Android Pie.
If you're all backed up, you're close to hitting install. If you haven't, make sure you get everything ready via Samsung's Smart Switch application.
Smart Switch backs up your Galaxy Note 9's SMS messages, Settings, home screen Settings, call logs, applications, photos, videos, documents, and more. It's the easiest way to backup your data.
You can also use Samsung Cloud though you only get a small amount of free storage. If you store a ton of files on your Galaxy Note 9, you'll have to pay extra for additional storage.
You can find Samsung Cloud in your Note 9's settings. If you don't have a Samsung account you'll need to create one in order to use it.
If you prefer to avoid a first-party solution, there are some excellent third-party apps on the Google Play Store. Super Backup & Restore is still one of our favorites.