4 Reasons Not to Install Galaxy Note 9 Pie & 11 Reasons You Should
The Android Pie update could have a significant impact on your Galaxy Note 9's performance. While many of you should install the update as soon as it arrives, others are better off waiting a few hours, a few days, or longer before moving to Android 9.0 and Samsung's new One UI.
Samsung promised to fire up the Galaxy Note 9 Android Pie roll out in January and the company kept its promise. The Galaxy Note 9 Pie update is rolling out right now and it has spread to many regions around the world since launch.
Right now, the Galaxy Note 9 Android Pie update is pushing out to Galaxy Note 9 users in Germany, the United Kingdom, South Korea, India, the United States, and many other countries.
AT&T, Sprint, T-Mobile, U.S. Cellular, and Verizon are rolling the update out in the United States. The update has also landed for the unlocked Galaxy Note 9 in the U.S.
If you installed the Galaxy Note 9 Pie beta or have been following the update to the official release, you know that it's a major upgrade for the company's flagship.
The biggest change on board is Samsung's new One UI (user interface) which changes the look and feel of the software formally known as Samsung Experience and TouchWiz. One UI brings a new Night Mode and many other changes.
Other features on board Android Pie include a new Dolby Atmos gaming option, a floating keyboard, new emoji characters, and security enhancements. If you own an AT&T Galaxy Note 9 you'll also start seeing "5G E" instead of LTE.
The Galaxy Note 9 Android Pie update is a sizable download. When the update arrives for your device you're probably looking at a 1.5-2GB download. If you downloaded the beta, the update will be much smaller.
Android Pie comes with some big changes and it could have a huge impact on your Galaxy Note 9's performance. While some of you will likely see improvements, others might see bugs and performance issues.
There's a growing list of Galaxy Note 9 Pie problems. Galaxy Note 9 users are complaining about lag, weird battery drain, connectivity issues, issues with first and third-party apps, crashes, installation issues, and more.
There are plenty of reasons to install Android Pie and the One UI when they arrive for your Galaxy Note 9. That said, there are also some reasons to hold off, at least temporarily.
This guide will take you through the best reasons to, and not to, install the Galaxy Note 9 Android Pie update right now.
Install Android Pie for Improved Security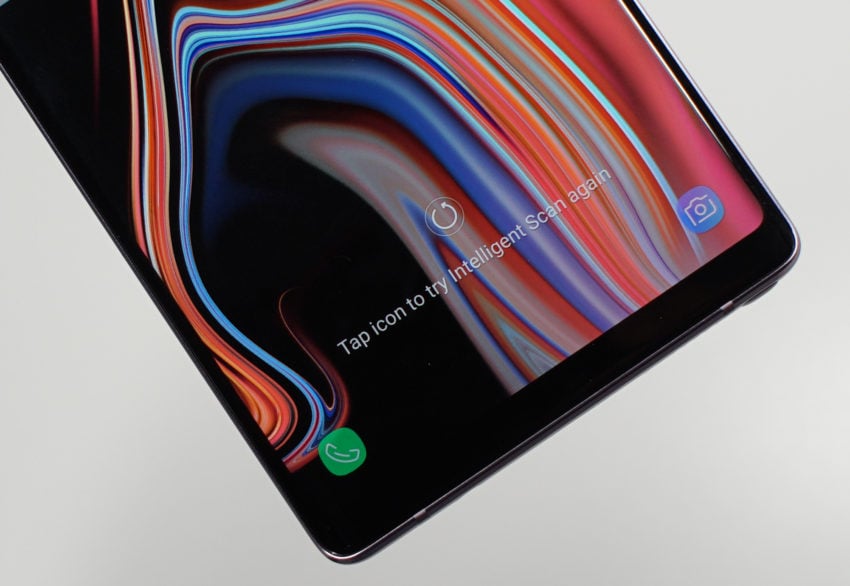 If you want to protect the data stored on your Galaxy Note 9 you'll probably want to install Android Pie soon after it arrives for your phone.
Samsung continues to push important security patches to the Galaxy Note 9 and the Android Pie update brings the latest security patches from Samsung and Google.
The Galaxy Note 9 Android Pie update delivers the company's latest security updates. If you're interested in the changes, you can read more about them over on Samsung's website.
If you failed to download a previous software update, you'll get the patches and fixes from updates you skipped when you install Android Pie on your device.
Android Pie also comes with additional security enhancements including Lockdown Mode which is located in your security settings.
When you enable the Lockdown option via your settings you can quickly disable Smart Lock, biometrics unlock, and notifications on the lock screen so that prying eyes can't use them to access your phone.