Samsung Galaxy Note 9 Android Pie Problems & Fixes
The Samsung Galaxy Note 9's Android Pie update brings some positive changes to the flagship device, but it's also brought problems to some users.
The Galaxy Note 9 Android Pie update went through a short beta where owners of select models helped Samsung find bugs and performance issues ahead of the official release.
The Pie beta helped Samsung squash numerous issues, but problems have unsurprisingly slipped into the final version that's rolling out in several regions right now.
The Samsung Galaxy Note 9 Android Pie update is rolling out in several regions with more updates expected in February and March. As the roll out grows, we expect the list of Android Pie related issues to grow as well.
With that in mind we want to give you a look at Galaxy Note 9 Android Pie problems. We'll also take you through some ways to avoid Android Pie problems, provide you with some resources that could help you fix performance issues, and give you a look at what you can expect from Samsung and its partners in the months ahead.
Prepare for Android Pie
You can't predict exactly how Android Pie will impact your device's performance. And that's precisely why you'll want to prepare your device for the move from Android Oreo to Android Pie.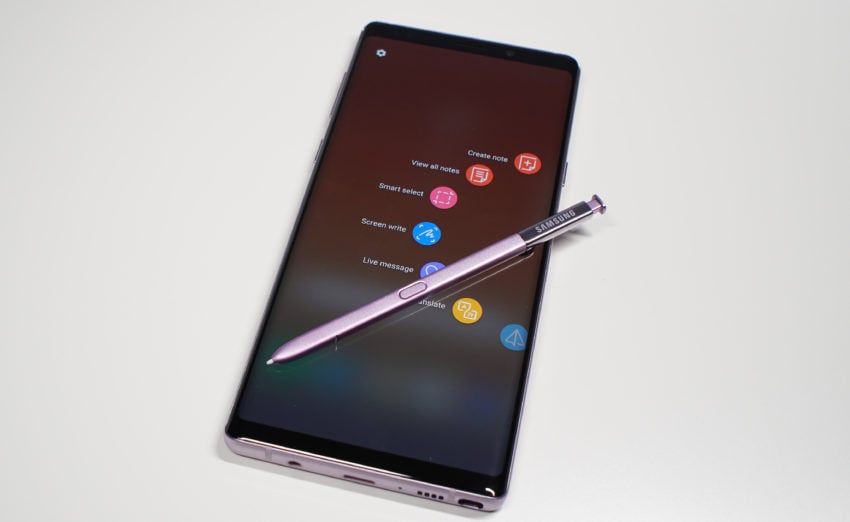 If you're still waiting for your Android Pie update, use this time to wisely. If your update just arrived, spend 30 minutes or so making sure everything is in order before you tap install.
We've put together a list of tips that will help you prepare for Android Pie. These are the steps we take before we install a new version of Android on our devices.
A little prep work will go a long way toward preventing Android Pie problems.
Galaxy Note 9 Android Pie Problems
Galaxy Note 9 users are complaining about numerous issues with the software. Some of these issues are new, some have carried over from Android Oreo.
The current list of Galaxy Note 9 problems includes some of the most common Android issues, issues that popup after every single Android release.
We're hearing about abnormal battery drain, lag, lockups, freezes, issues with first and third-party applications, sound issues, Bixby problems, connectivity (Wi-Fi, Bluetooth, GPS,) problems, data issues, installation problems, S Pen issues, and voice quality problems.
The good news is that we haven't heard about any widespread issues impacting the majority of Galaxy Note 9 users. The roll out is still young, but that's a great sign as the roll out moves forward.
Where to Find Feedback
If you're still waiting for Android Pie make sure you keep an eye on feedback from Galaxy Note 9 users running Android Pie and the One UI. This feedback will keep you informed about the issues plaguing your version of Android Pie update.
We've put together a guide that will take you through the reasons to, and not to, install the Android Pie update right away. It's a great starting point for who want feedback.
You should also keep an eye on XDA-Developers and Android Central Forums for feedback about the update and its various issues.
If you're in the United States, you'll also want to keep your eyes on official carrier forums like AT&T's, Verizon's, Sprint's and T-Mobile's for feedback.
You'll also want to monitor the Galaxy Note 9 Reddit and social media sites like Twitter for additional feedback about the update's performance.
How to Fix Galaxy Note 9 Pie Problems
Some problems will require a fix from Samsung or your carriers, others should be able to fix on your own in minutes.
If you run into an issue while running Android Pie, take a look at our list of fixes for the most common Galaxy Note 9 problems. It'll guide you through issues with Wi-Fi, Bluetooth, and more.
Our guide to fixing Galaxy Note 9 battery life issues will help you fix battery drain problems if you start noticing issues after the Android Pie update.
If you don't find what you're looking for in our guides, make sure you check out the XDA-Developers Galaxy Note 9 forums, the Android Central Galaxy Note 9 Forums, or your carrier support forum (AT&T, Sprint, T-Mobile, Verizon, etc).
You can also get in touch with Samsung or your provider on social media sites like Twitter. Samsung's also got a customer support line.
What's Next
Samsung's already rolled out an early bug fix update to select Galaxy Note 9 users and we expect additional bug fix updates to roll out soon.
Samsung will continue to push out monthly security patches to the Galaxy Note 9 and there's a very good chance the company includes bug fixes inside those monthly updates.
Carriers like Rogers, Fido, and Telus in Canada and Vodafone in Australia like to keep their customers informed about upcoming software updates.
If your carrier provides an Android update schedule, keep an eye on it for updates as we push deeper into 2019.
4 Reasons Not to Install Galaxy Note 9 Pie & 11 Reasons You Should
Install Android Pie for Improved Security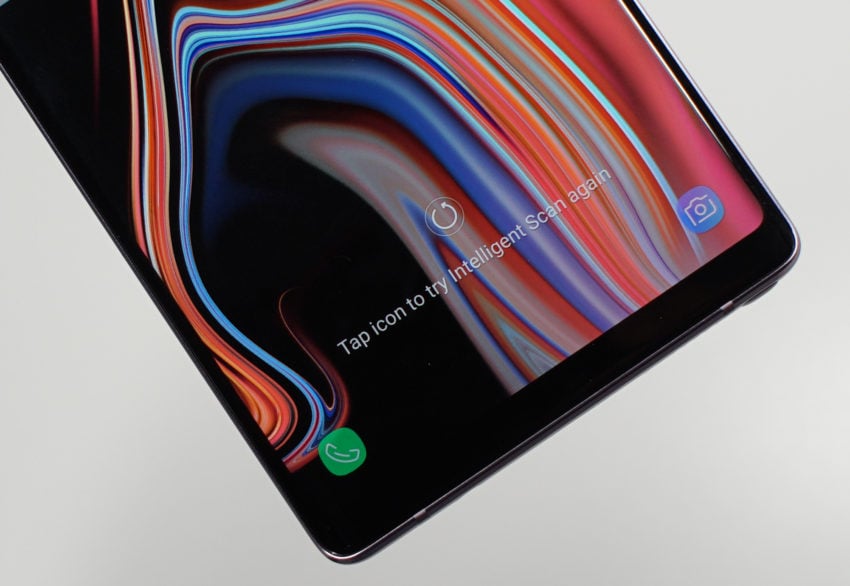 If you want to protect the data stored on your Galaxy Note 9 you'll probably want to install Android Pie soon after it arrives for your phone.
Samsung continues to push important security patches to the Galaxy Note 9 and the Android Pie update brings the latest security patches from Samsung and Google.
The Galaxy Note 9 Android Pie update delivers the company's latest security updates. If you're interested in the changes, you can read more about them over on Samsung's website.
If you failed to download a previous software update, you'll get the patches and fixes from updates you skipped when you install Android Pie on your device.
Android Pie also comes with additional security enhancements including Lockdown Mode which is located in your security settings.
When you enable the Lockdown option via your settings you can quickly disable Smart Lock, biometrics unlock, and notifications on the lock screen so that prying eyes can't use them to access your phone.