10 Things to Know About the iPhone 6s Plus iOS 9.2 Update
The iOS 9.2 update arrived last week delivering a host of bug fixes and a few new features with a free iPhone 6s Plus iOS 9.2 update. This new update for iPhone and iPad fixe some frustrating problems and adds at least one frustrating iOS 9.2 problem to the iPhone 6s Plus. This guide will show you what the most important iPhone 6s Plus iOS 9.2 details are.
After months in a beta stage, the iOS 9.2 update is now available for all users to install on iPhone and iPad devices. It arrives alongside a new version of OS X El Capitan that includes better connectivity between your iPhone and Mac.
Users can install the iOS 9.2 update on the iPhone 6s Plus and on other iPhones and iPads capable of running iOS 9. This is a free update that you can download over the air right to your iPhone or with iTunes.
It's important to remember that Apple is shifting to more impactful updates like iOS 9.2, that come out faster with fixes to problems that could frustrate users. Typically we've seen updates like this come the year after a new iOS update, but Apple is focused on delivering faster, bigger updates that fix issues with the iPhone and iPad.
iOS 9.2 arrived alongside a new OS X 10.11.2 update, Watch OS 2.1 and an Apple TV update. These upgrades will likely perform best together.
Here is a quick look at the most important things you need to know about iOS 9.2 on the iPhone 6s Plus; including what's new, problems and how you can downgrade for the time being.
iPhone 6s Plus iOS 9.2 uPdate: Six Days In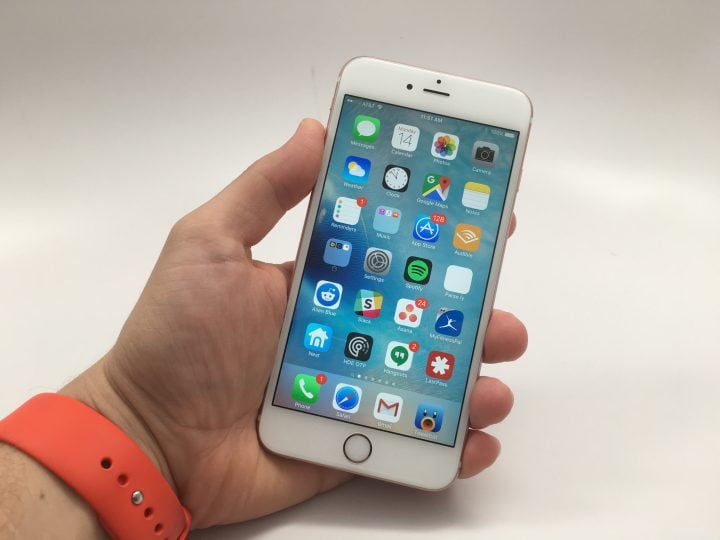 After using the iPhone 6s Plsu iOS 9.2 update for almost a week this is certainly a good upgrade overall, but during the weekend we ran into a frustrating issue.
On the whole iOS 9.2 is solid, but twice this weekend the iPhone 6s Plus screen was unresponsive to touch for several minutes. If you wait for a few minutes it will work again, but otherwise you need to hold the home and power button to force restart the device.
From a connectivity standpoint the iPhone 6s Plus iOS 9.2 update is solide with excellent WiFi, AT&T LTE and personal hotspot performance. The battery life on iOS 9.2 is also solid.
The iPhone 6S Plus remains as fast as it was on iOS 9 and iOS 9.1, which is somethign we expect on a phone that is only a few months old.
Other than the screen unresponsiveness the iOS 9.2 update is a great update. One other editor at Gotta Be Mobile saw this issue, but it is not happening on every iPhone we have iOS 9.2 installed on.