The LG V20 is a well-rounded and powerful smartphone with a lot to offer. It's also a viable replacement for the Galaxy Note 7. Owners enjoying this impressive phone will want to protect that big 5.7-inch Quad-HD display though. As a result, we've round up a list of some of the best LG V20 cases available right now.
Dozens of case makers are offering coverage, but only a select few are worth buying. Below we've round up a list of what we'd consider some of the best V20 cases from top brands we know, trust and use ourselves. Fully covered with thin cases, extra durable protection, kickstands, wallets and more.
LG typically offers a few great accessories of their own but that doesn't appear to be the case this time around. As a result we'll have to scour the net for quality options that will keep those dual screens completely covered and free from scratches.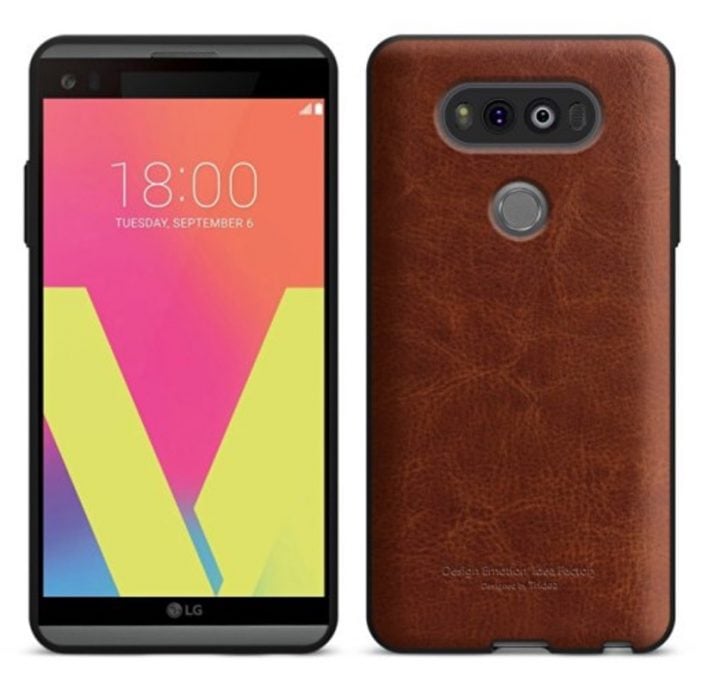 Following the success of last years model, the new LG V20 has it all. It's a high-end premium phone built for the power user. From dual cameras on the back and a fingerprint sensor, two screens on the front, class-leading audio output and of course Android 7.0 Nougat. It has virtually every feature one would want. Well, aside from an S-Pen stylus. It may even be better than the upcoming LG G6.
As we all know, it comes equipped with large 5.7-inch Quad-HD display on the front.  Then an additional screen above it full of helpful features. Meaning there's a lot of glass and real estate that could get damaged. Don't risk it and use a case to protect the beautiful metal edges and the screen.
Once you pickup your LG V20 get a screen protector, a micro-SD card, some accessories and most importantly a case. Some brands are selling their own options, and the rest can be found with ease on Amazon or eBay. Consider one of these excellent LG V20 cases today.
Spigen Rugged Armor
Spigen is always one of my go-to brands when it comes to cases and protection. They offer some of the best designs, easy to press buttons, sleek profiles and a slew of different models and looks.
Spigen is a brand we know, use, and trust with all of our high-end smartphones. The Rugged Armor is one of the better choices for a few different reasons. It has a nice soft-touch grippy texture on the back so this big phone is easy to hold, and flanked by a faux carbon fiber finish. Then they use a durable and soft TPU material for the case with extra strong cushioned corners.
Another improvement this time around is the beveled edge for the cutout to the fingerprint scanner. Making it easier and more natural to tap while using a case.