15 Exciting 2015 PS4 Games
This list of 2015 PS4 Games includes the most exciting releases for the next year with big names and big exclusives that PS4 owners can already get excited about.
We'll surely learn more about 2015 PS4 games as the year starts and especially at E3 2015, but while we wait for new announcements, you can preorder some of these top PS4 Games for 2015 and watch trailers for the others.
There is already a large catalog of exciting PS4 Games released in 2014 and many deals to help PS4 owners fill out their library of digital and physical games. For shoppers who are trying to decide between a PS4 and Xbox one, this list of the 2015 PS4 Games and release dates will help influence that decision.
Most of the 2015 PS4 game release dates are vague, but for some we have a pretty good idea of the time frame that buyers can expect, based on past releases.
There are not a ton of 2015 PS4 exclusives, but we are counting on a new MLB The Show release and several others that will definitely stand out and possibly earn a spot among the top PS4 games in 2015. IF you are looking for The Last of Us 2, you'll need to wait longer as it is rumored for 2016.
When possible we'll share a trailer for the most exciting 2015 PS4 game release. At this stage there may not be any actual gameplay, but this will change as developers and publishers firm up the 2015 PS4 release dates and we start to see more announcements, teasers and marketing.
Here's a look at the most exciting 2015 PS4 games that you'll want to save up for in 2015. All of these games will arrive digitally or on a disk. For many it is too early to pre-order digitally, but there are many PS4 game pre-orders available already. We'll outline if the game is an exclusive in the slides below and includes much information as we know about the PS4 Games for 2015.
15 Exciting 2015 PS4 Games
MLB 15 The Show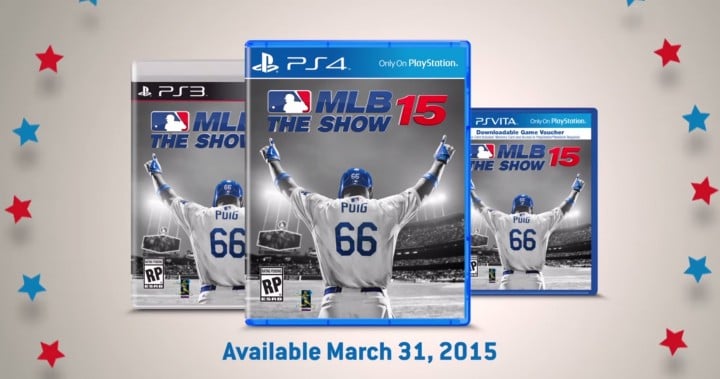 MLB 15 The Show Release Date - March 31st Confirmed
Sony is the undisputed king of baseball games with MLB The Show and we know that MLB 15 The Show is coming in early 2015. Sony just shared five key details about MLB 15 the Show and gamers are excited.
MLB 15 The Show is a PlayStation Exclusive, that is coming to the PS4, PS3 and PS Vita. There is a chance that this will be one of the first big hits among the 2015 PS4 game releases. I
Watch the MLB 15 The Show teaser video above for a glimpse at what's new.

As an Amazon Associate I earn from qualifying purchases.