2017 Chevy Silverado 2500HD Review: Duramax Diesel
With an all new Duramax Diesel, the 2017 Chevy Silverado 2500HD is ready for work with bold looks that include a functional hood scoop and smart features that make getting work done easy.
Chevy went back to the drawing board to deliver a new Duramax Diesel that matches up with an Allison Transmission to deliver up to 910 lb.-ft of torque and a max towing capacity of 18,000 pounds.
This is what you need to know about the new Silverado 2500 HD and what the 445 horsepower workhorse can do.
2017 Chevy Silverado 2500HD Review Summary
[letsreview]
Chevy includes a number of configuration options so that you can outfit your Silverado 2500HD to the job you need to do. The six-speed automatic is standard and there are options for a standard, double or crew cab. Choose from a 6.5-foot or an 8-foot bed, depending on what you need to haul.
We spent a week driving the 2017 Chevy Silverado 2500HD 4WD LTX Crew Cab. The starting price for this model is $51,375 and the Duramax Plus package adds $10,665 to the price. Along with appearance and convenience features, the total price came in at $66,745. The 2017 Silverado 2500HD starts at $33,610.
2017 Chevy Silverado 2500HD Performance
The 2017 Chevy Silverado 2500HD with the new Duramax Diesel is a powerful truck.
The new Duramax and Allison Transmission make pulling a heavy load a feel like nothing. In addition to our normal driving, Chevy hooked us up to an 8,000-pound load so we could test the towing capability of the new Chevy Silverado 2500HD.
In the video below you'll see us tow 8,000 pounds and then use the exhaust brake to slow down.
One thing that really stands out about the new Silverado 2500 with the all-new Duramax Diesel is the amount of low-end power that you have.
During our time with this truck, we also had a gas powered RAM 2500HD with a Hemi in for review. The Silverado with Duramax feels like it has a more constant power that is ready to go, which is more in line with the Cummins diesel that Ram offers. The response is very good, delivering power very quickly when you press the accelerator.
With 495 horsepower and 910 lb.-ft of torque, there is a lot of power available to get work done. Even with our 2017 Silverado 2500 HD towing demo, there was more power available than we needed.
Chevy did an impressive job with the new Duramax Deisel and it's one of the major reasons you should buy the new Silverado.
The ride is a rather bouncy when unloaded, noticeably more so than the RAM 2500HD. Driving across Indiana and Ohio the Silverado proved easy to handle on city roads and highways. The maneuverability is quite good for a large truck.
2017 Chevy Silverado 2500HD Functionality & Features
With the Duramax Diesel option, you get a functional hood scoop that also helps upgrade the look of the Chevy Silverado. While the overall style is not as bold as some of the competition, there is a lot of functionality and, if you opt for the Custom Sport Edition at $1,295, you get body-color grill, front and rear bumpers as well as upgraded 20-inch rims.
We appreciate the steps integrated into the rear bumper that make getting in and out of the bed easy. Lights deliver the visibility you need to work in or near the bed when it is dark. Chevy includes movable tie downs in the bed that make securing your cargo a breeze.
The interior is also very functional with a wireless charger, lots of console storage and a small area where you can set a phone or a tablet.
The front seats are both very comfortable and include power adjustments as well as heat and ventilation. There is a 40/20/40 split rear seat and plenty of room for adults in all of the seats.
2017 Chevy Silverado 2500HD Tech & Safety
With Chevy MyLink and OnStar, you have access to smart tech features that you will actually use. There are plenty of USB ports, 12V power points, and an 110 plug so that you can charge your gear and your gadgets as well.
An 8-inch touch screen on the dash includes support for Android Auto and Apple CarPlay as well as built-in apps and navigation options.
The Silverado includes a built-in 4G LTE connection that delivers internet access to apps and acts as a WiFi hotspot, so that you can keep your laptop or other gear connected. OnStar allows you to use your phone to connect and remotely start, unlock or sound the horn. The app can also show you fuel range, oil life and a trip odometer.
OnStar also includes automatic crash response, stolen vehicle assistance, roadside assistance, turn by turn navigation and other services at the push of a button.
With the LTZ Plus package, you get power adjustable pedals and a Bose Audio system as well as front and rear parking assist. The sound system is very good and we appreciated the parking indicators while parking in tight downtown spaces. You can turn off the sensors with the push of a button on the dash.
An optional Trailering Camera System adds cameras to both mirrors, in addition to the bed camera and the rear camera, to provide more visibility while hooking up a trailer and while driving. An optional wireless camera can be placed inside a trailer to monitor livestock or content.
The Driver Alert Package is $450 and includes lane departure warning, forward collision alert and a safety alert seat that vibrates the cushion when you are leaving your lane or when there is a cross traffic alert when you are in reverse.
You Need These 10 Must Have Car Features: Find Out Why
Smart Cruise Control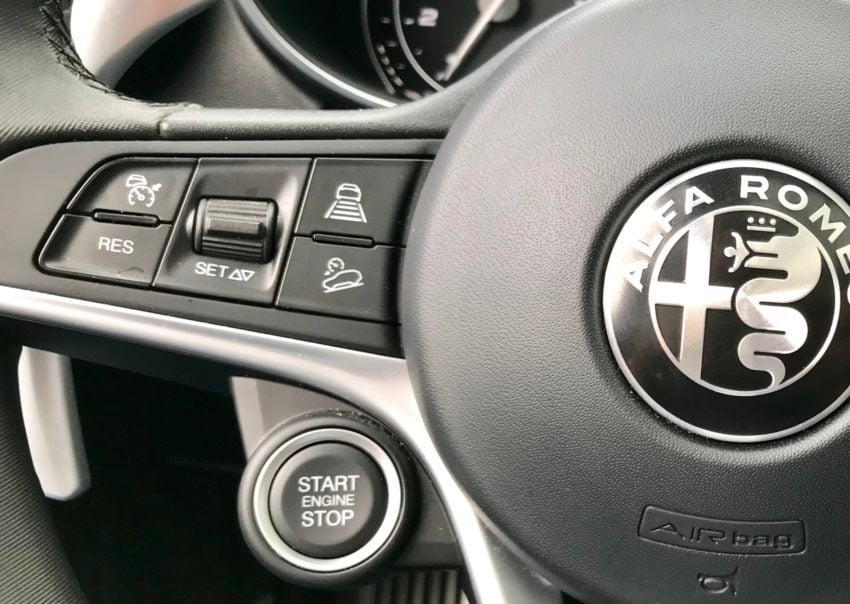 Do you hate constantly adjusting your cruise control, or giving up on cruise control because of traffic or due to a driver in front of you who keeps changing speed? You need a smart cruise control system.
Smart cruise control goes by many different names. You may see it listed as Radar Cruise, Adaptive Cruise or Intelligent Cruise control. Whatever it is called, it will allow you to set your cruise control and then stay with the flow of slower traffic.
Here's why we love it and why you need it. You get on the highway and set the cruise at 76 miles per hour. You also set the distance you want kept between you and the car in front of you. There are typically three or four settings so you can be close or keep a lot of space. Now you simply steer and your car will go 76 mile per hour when traffic allows it or there is no one in front of you. When someone is in front of you going 73 mph, the car automatically slows down to keep you the distance you choose from that car. This is indispensable in traffic and on long road trips.
Not all smart cruise control systems are the same. Some of work at all speeds, while others only work above a specific limit. Some systems can bring you to a complete stop in traffic and then restart without you needing to touch a pedal.
You can find adaptive cruise control on cars as cheap as $18,500 like the Toyota Corolla, and as an option on many cars below $30,000. Even on pricier cars you may need a higher trim level or special package to get this feature.

As an Amazon Associate I earn from qualifying purchases.