4 Reasons Not to Install Galaxy A Oreo & 6 Reasons You Should
Samsung is rolling Android 8.0 Oreo out to the Galaxy A8 (2018), Galaxy A7 (2017), Galaxy A5 (2017), and Galaxy A3 (2017) in select regions. And while many Galaxy A users will want to install Oreo as soon as it arrives, others are better off waiting a few hours or a few days before making the move.
The Samsung Galaxy Android Oreo roll out started with the Galaxy S8 and Galaxy Note 8, but it's slowly starting to hit other models including mid-range phones like the Galaxy A series.
In a bit of a surprise, Samsung's rolling Android 8.0 Oreo and the new Experience 9.0 UI out to the Galaxy A7, Galaxy A5, and Galaxy A3. The update and its new features are also starting to hit the Galaxy A8 (2018).
The Samsung Galaxy A's Oreo update comes with an impressive array of features including some from Samsung's new user interface. The new operating system also includes improvements to security, bug fixes, and potential performance improvements.
Thanks to these changes, the Android Oreo update for the Galaxy A series is a sizable download. The Oreo upgrade should be somewhere between 1GB and 1.5GB.
If you haven't kept up with your device's updates, you could be looking at a more substantial download and a longer installation process because you'll likely be forced to download the software updates you skipped.
It's a substantial release for the Galaxy A8, Galaxy A7, Galaxy A5, and Galaxy A3 and most of you will want to install it soon after the prompt appears. That said, there are a few reasons to take a raincheck.
This is a major software release and huge Android updates like Oreo can have a significant impact on your device's performance. Some Galaxy A users will see a performance bump, others will run into performance issues.
Common Oreo problems include severe battery drain, Bluetooth and GPS problems, issues with first and third party applications, lag, lock-ups, and more.
There's a chance you see some of these after you install Oreo on your Galaxy A3, Galaxy A5, Galaxy A7, or Galaxy A8, so you'll want to be prepared.
With that in mind, allow us to take you through some reasons why you should, and shouldn't, install your Galaxy A Oreo update right away.
Install for Better Security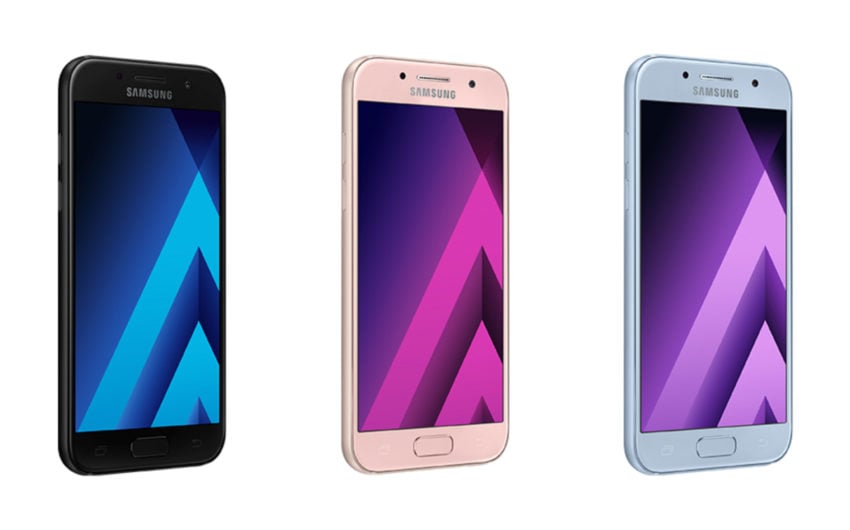 If security is important to you, you'll probably want to install Android Oreo on your Galaxy A8, Galaxy A7, Galaxy A5, or Galaxy A3 soon after the prompt appears.
Your Galaxy A Android Oreo update should deliver the latest security upgrades and features from Google and Samsung.
The first batch of Galaxy A Oreo updates comes with Samsung's April security patches and the next round of updates could come with the May security updates.
If you failed to download a security update from another month, you'll get those patches when you go to install Oreo on your Galaxy A8, Galaxy A7, Galaxy A5, or Galaxy A3.
Each of these monthly updates comes with important patches to protect the sensitive data you store on your device.
It also looks like the Galaxy A Oreo update comes with improved Biometrics.
Features that use biometrics like your face, fingerprints, and irises are now only available when you use a secure screen lock type (pattern, PIN, or password).
If at some point you decide to switch to a non-secure screen lock type (Swipe or None), the device will automatically suspend biometric authentication for unlocking and for verification in popular apps like Samsung Pay and Samsung Pass.
Samsung's Android Oreo update also comes with security improvements to Samsung Pay and Find My Mobile.
Android Oreo enables the ability to remotely back up Secure Folder to Samsung Cloud when you lose your phone. It also comes with a way to lock up Samsung Pass using Find My Mobile.