4 Reasons Not to Install iOS 15 Beta & 11 Reasons You Should
Install iOS 15 Beta to Try Live Text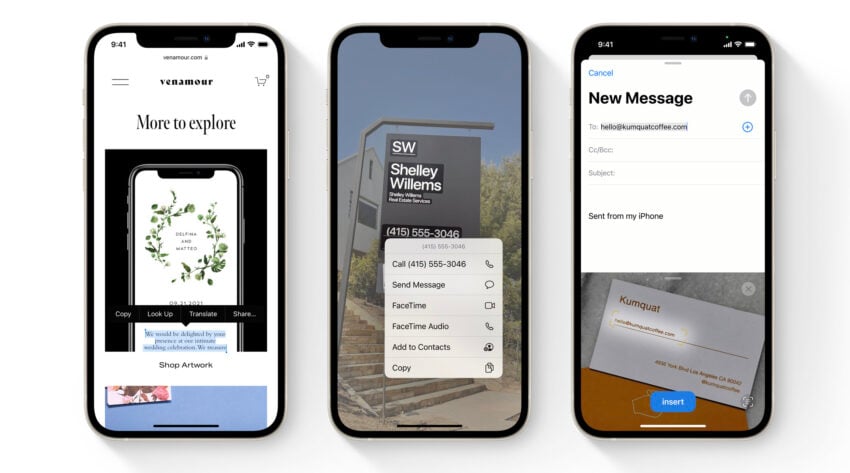 Live Text is a really interesting addition to iOS that recognizes text in an image and allow you to take action.
If you open up the Camera app and use Live Text when looking at a business card with an email address on it, your phone will let you quickly start an email to that email address.
You can also use Live Text when you're looking at Photos on your phone. So if you take a photo of a real estate sign while house hunting, you can quickly pull up the realtors number from the photo.
Apple says Live Text understands seven different languages: English, Chinese, French, Italian, German, Portuguese, and Spanish which means you can simply tap on Live Text and translate to your preferred language instantly. This could be useful while traveling.
This is really a feature you'll need to see to believe so if this sounds interesting, think about giving iOS 15 beta a try today.

As an Amazon Associate I earn from qualifying purchases.