6 Reasons Not to Buy Star Wars Battlefront 2 & 3 Reasons You Should
Buy for a Solid Star Wars Single Player Campaign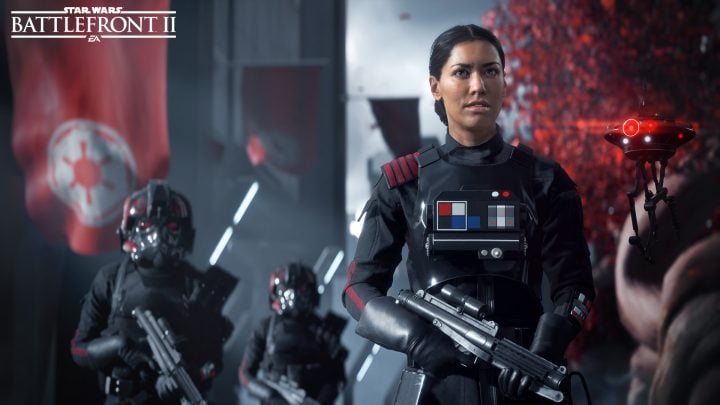 One of the biggest knocks on 2015's version of Star Wars Battlefront 2 was that it didn't come with a single player campaign to offset the multiplayer mode. Fortunately, DICE has made up for this in a big way.
Star Wars Battlefront 2 comes with a compelling single player campaign that puts you into the shoes of Iden Versio who is the commander of Inferno Squad, an Imperial special forces unit. The campaign's story is sets the stage for the First Order in The Force Awakens
The campaign isn't perfect. The story is little too predictable and it's short (four to five hours), but those four to five hours will keep you, or your kid, captivated.
Some of the levels look absolutely amazing, particularly on the Xbox One X, and you'll encounter some familiar faces along the way.
DICE will also be adding to the single player campaign via its Seasons. The first DLC pack, The Last Jedi, will expand upon the campaign and we expect the story to build throughout 2018.

As an Amazon Associate I earn from qualifying purchases.