6 Reasons to Pre-Order Call of Duty: Modern Warfare & 3 Reasons To Wait
Pre-Order if You Want the Dark Edition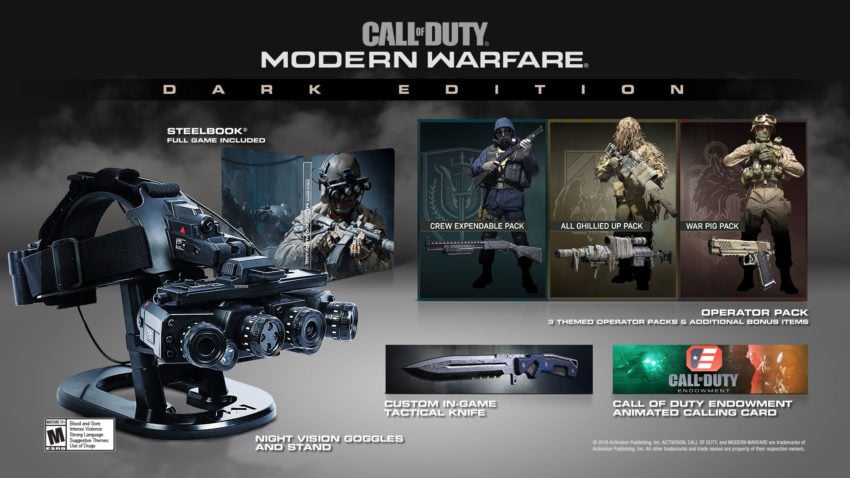 GameStop offers a $200 Call of Duty: Modern Warfare Dark Edition as an exclusive option. This includes a working night vision goggle headset that you can wear in real life. Activision says this lets you see up to 65 feet away in the dark.
With this version, you get the NVG headset, in-game bonuses that are in line with the Operator edition and a CODE calling card.
We typically see special editions sell out very fast and not come back in stock often. The Death Stranding special edition is already commanding twice the price on eBay.
If you want this without paying a premium, you should pre-order as soon as you can.

As an Amazon Associate I earn from qualifying purchases.