5 Fresh Pokémon GO Features & Details Revealed
Video game maker and platform creator Nintendo said that it didn't have much to reveal during its E3 2016 Treehouse Live event. It set expectations accordingly, telling gamers and game journalists to expect demos of just Legend of Zelda and the Pokémon GO release. Turns out, the company and developer Niantic Labs had plenty of new things to share about Pokémon GO besides just showing off the game again.
Pokémon GO is the augmented reality title that Nintendo and Niantic Labs announced in September of last year. The game uses smartphone sensors and clever gameplay mechanics to merge the universe of Pokémon with real-life. Players walk around their neighborhood to capture creatures to add to their team in Pokémon GO. Those creatures can be evolved with Shards and stationed at local Gyms marked on the user's map at real-world points of interest. Gyms are to be defended from rival Pokémon GO teams. When Pokémon GO finally arrives in July, it'll be the first game that Nintendo ever delivers in the series for iPhone and Android users. What's more, the Pokémon GO release will be completely free.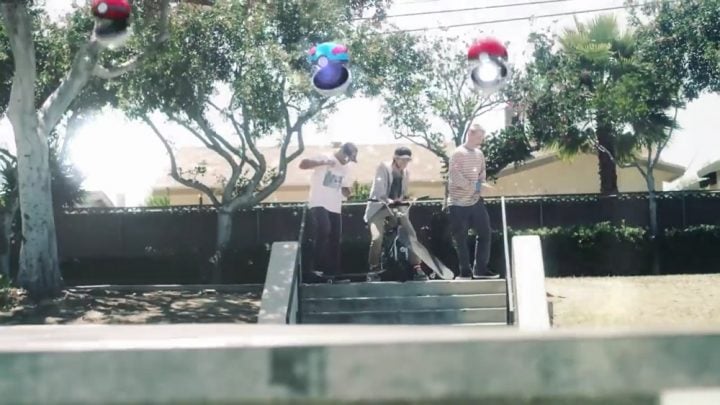 Read: Pokémon GO Release Window 7 New Go Plus Details
At E3 2016, Nintendo let slip details of Pokémon GO's release and features that will arrive after the game is already in the hands of players.
Trading with Other Pokémon GO Trainers in the Future
A key part of the Pokémon experience on GameBoy, Nintendo DS and Nintendo 3DS has always been trading. You and your friend may have different styles. The beauty of the entire ecosystem is that you can get a copy of a game and your friend can get a copy of a different version. Through trading, you can quickly build out your Pokedex and get more powerful creatures.
Read: Pokémon GO Release: What We Hope Is in The Game
The Pokémon GO release happening in July won't include creature trading, Niantic and Nintendo confirmed during the E3 2016 showcase of the game. It's a big feature miss, one that long-time lovers of the franchise are sure to demand as soon as possible. Luckily, they don't have to. Niantic and Nintendo are already working on adding it, it just won't be done in time for the game's debut.
Some Kind of Connectivity with Pokémon Sun & Moon
Nintendo has been very, very vague about how Pokémon GO will fit into its larger game ecosystem. For starters, the game is free and has very mobile-specific mechanics that aren't available elsewhere. Second, there's been no talk about players getting some kind of advantage when they play both Pokémon GO and a regular Pokémon title.
Read: Pokémon Sun and Moon Release Date & More Confirmed
Apparently, Nintendo and Niantic are already thinking about this too. The two companies confirmed that Pokémon GO will interact with Pokémon Sun & Moon when they launch in the fall. What type of integration there'll be and what advantages it'll offer is pretty unclear. Theoretically, Nintendo will have more to say about that when Pokémon Sun and Moon launch this November on Nintendo 3DS. The games are in development now at Game Freak, the traditional series' home.
One-Click Capturing with Pokémon GO Plus
For all the testing that Pokémon GO has received, news about the Pokémon GO Plus has been hard to come by. The tiny wearable accessory was announced along with the game in the late summer of 2016. But Nintendo has kept quiet about it.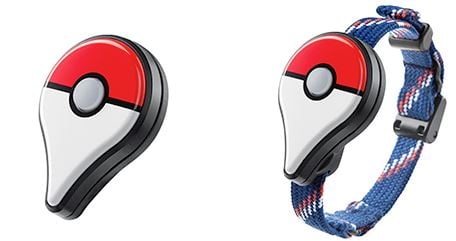 News is picking up though. The Pokémon GO Plus accessory won't launch alongside the game, but is still getting a release sometime this year, Nintendo says. Confirmed features include Bluetooth 4.0 support and one-click Pokémon captures so that you don't have to continue pulling out your phone. It can be clipped to a sleeve or worn like a bracelet or a belt accessory.
The Pokémon GO Plus doesn't have a release date, but does have a price. It'll cost $34.99. Amazon is already sold out of pre-orders, but could get more in soon.
Taking Pictures with Your Pokémon in the Real World
One of the latest features to make it to Pokémon GO isn't necessarily part of the gameplay experience. Nintendo is hoping that players will bond with the creatures that they collect and want to share their adventures in Pokémon GO across the internet.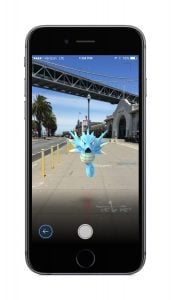 Niantic announced it'd added a special photo mode to Pokémon GO in a blog post following its appearance at E3 2016. With the feature, players can drop the creatures that they collect in the real world, then share those pictures with their friends.
Upgraded Music for Pokémon GO Plus
Finally, it was in that same blog post about the new photo mode that Niantic revealed how it plans to make Pokémon GO feel like a member of the mobile console franchise: with music. Junichi Masuda is composing themes for the game. This will lend it a more authentic feel; he's produced the music for the titles developed by Game Freak in the past.
Gotta Be Mobile should have more on the Pokémon GO release as its gets closer. While Nintendo isn't ready to set an exact date, we do have a specific window of "late July."
12 Pokémon Go Facts & Features From Testers & Players
PokeStops & Gym Locations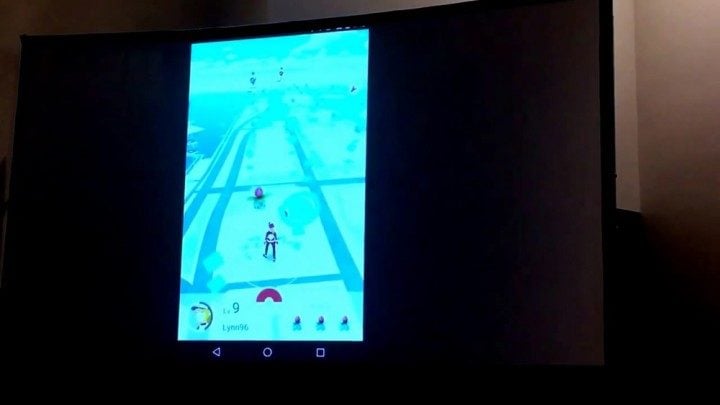 A recent question and answer session on the Silph Road confirms that Pokémon Go currently uses 30% to 50% of portals that were present in Niantic's last game, Ingress. Pokémon Go maps these over real-world landmarks that players have to walk to.
PokeStops and Gyms are real-world locations that players go to pick up items and battle the creatures left behind by other trainers. Police departments are already warning players of the game to stay away from their stations, according to VG247.