5 Reasons Not to Install iOS 8.4.1
Today, Apple finally replaced its iOS 8.4 update with a brand new iOS 8.4.1 release for iPhone, iPad and iPod touch. It's an exciting update but it's one that some of you will won't to skip, at least for the moment. Here are some reasons not to install the iOS 8.4.1 update on iPhone, iPad and iPod touch.
In late June, Apple released an iOS 8.4 update that delivered the company's new Music platform, some big changes to iBooks, and a few crucial bug fixes for lingering iOS 8 problems. The update was a substantial one and many believed that it would be the last update before the arrival of Apple's iOS 9 release in the fall.
In July, we found out that that wouldn't be the case. Last month, Apple released a brand new iOS 8.4.1 update. Not to the public but to developers in the beta release program. In late July, Apple released an iOS 8.4.1 beta 2 to developers. And with the change log not changing much, we predicted that it would be out sometime this month.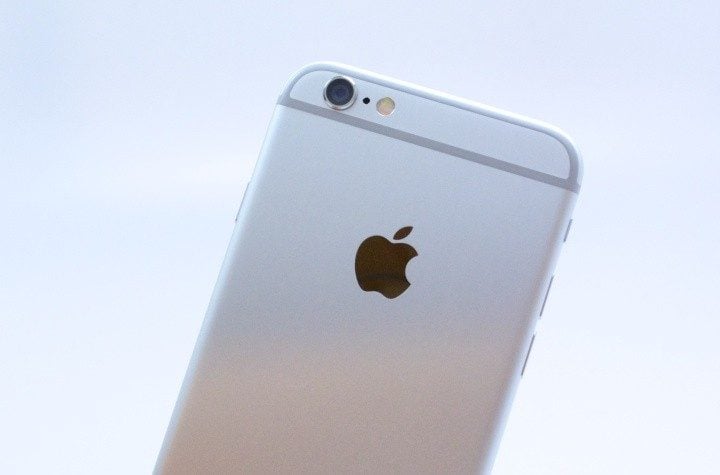 Today, Apple confirmed our suspicions with an iOS 8.4.1 release for all iPhone, iPad and iPod touch models running iOS 8. iOS 8.4.1 is official and as expected, it's a small update aimed at fixing problems.
iOS 8.4.1 is focused on improving Apple Music. Many iOS 8.4 users complained about major Apple Music issues in the weeks after iOS 8.4's release and it looks like Apple's taken some steps to fix at least some of those issues. Here's the update's full change log:
Resolves issues that could prevent turning on iCloud Music Library
Resolves an issue that hides added music because Apple Music was set to show offline music only
Provides a way to add songs to a new playlist if there aren't any playlists to choose from
Resolves an issue that may show different artwork for an album on other devices
Resolves several issues for artists while posting to Connect
Fixes an issue where tapping Love doesn't work as expected while listening to Beats 1
The iOS 8.4.1 update is a small update but an exciting one for those that want Apple Music improvements. And while some of you are going to be fine installing it today, others might want to hold off on the iOS 8.4.1 update, at least for the moment.
Remember, Apple never forces you to install new iOS updates so you have a ton of time to determine whether iOS 8.4.1 is going to be worth it. Some of you might be better off skipping the update.
You Haven't Prepared for iOS 8.4.1
In the weeks leading up to the iOS 8.4.1 release date, we told you to start preparing for the update's release. We outlined some things to do before installing it and we even outlined some iOS 8.4.1 release date tips that would (and still should) help make the release day a lot easier.
If you took our advice, you might be alright installing iOS 8.4.1 today. If you haven't done any kind of prep work though, we recommend avoiding the iOS 8.4.1 release until you're able to prep yourself and your device for the new update.
You can never be too prepared for an iOS update, even a small update like iOS 8.4.1. We never recommend doing a blind install because small updates, like big system updates, have the potential to wreck havoc on the iPhone, iPad and iPod touch. We've seen it before and we'll see it again. Probably in a few hours.
If you spend some time preparing for an update, you're going to be in much better shape. Your device will be ready to go and you'll be prepared to deal with problems and issues if they pop up.
For some of you, the prep work will take a few hours. For others, it might take a few days. You might even want to wait until the weekend for some free time. Take your time and don't blindly install this update just because it's available. It's not going anywhere.
You Aren't Dealing With Problems
iOS 8.4.1 is a small update that's aimed at Apple Music. So if you don't use Apple Music, it may not be of much use to you. And that's worth considering.
Small iOS updates have the potential to negatively impact performance. iOS updates can also fix problems that aren't listed on the change log but this isn't typical. So, if you're already having an excellent performance on iOS 8.4 or below, you may want to hold off on the iOS 8.4.1 release, at least for now.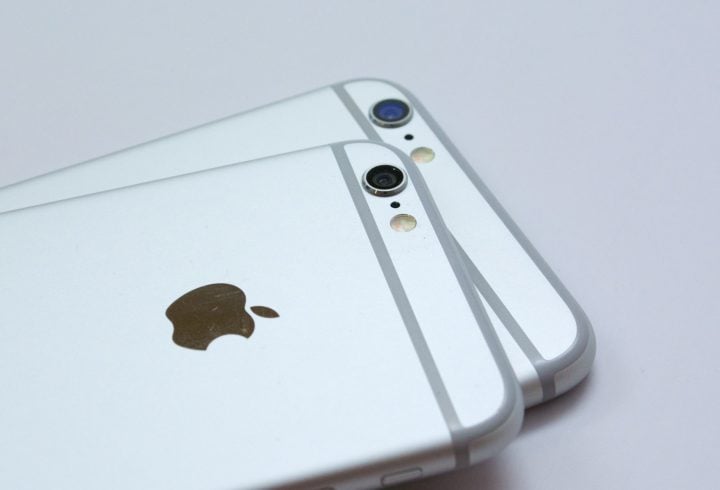 We fully expect there to be some isolated iOS 8.4.1 problems that pop up in the hours, days and weeks after the release. Typically we get a pretty clear picture after the first day of availability. So if you're not having problems with Apple Music or anything else, it's probably worth it to wait a few days for the smoke to settle.
This way, you can gather some initial feedback from your fellow iPhone and iPad users and determine whether or not the iOS 8.4.1 update and its changes are worth the risk.
iOS 8.4.1 is expected to be the last iOS 8 update before the release of iOS 9 in September so if you want, you could just ride it out until Apple's iOS 9 update arrives.
You Need Your Device for School & Work
We're not expecting major iOS 8.4.1 problems but there's always a chance that something, performance or an app or something else, could start acting up.
This is important to keep in mind if you're planning to use your phone or tablet for work or school today, tomorrow, or over the weekend. If you're going to be dependent on your devices performance and various applications to get through your day, you might want to give it some time.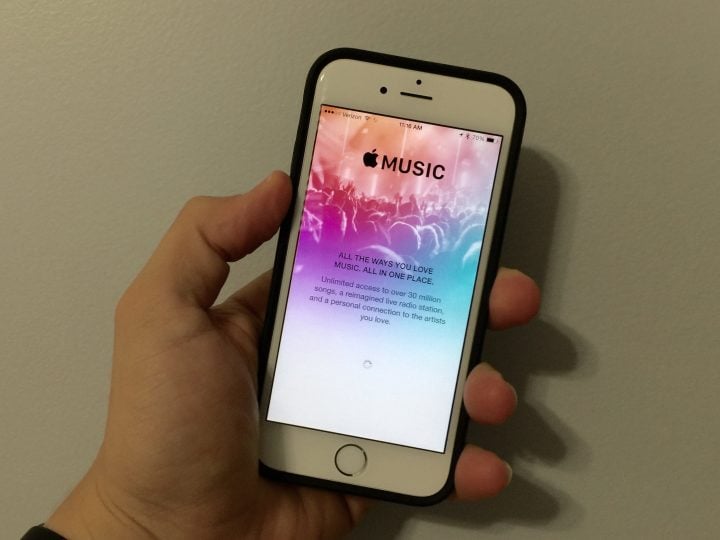 If you have an IT department, check in with them before installing it. They might have been using the iOS 8.4.1 beta and could give you some useful information. You'll also want to check app reviews after the iOS 8.4.1 release to see how apps are performing.
If you can't do either of these things in the near future and you have a big presentation coming up, don't install the iOS 8.4.1 update yet.
You're Traveling
If you are traveling today, tomorrow or any time soon, you probably want to avoid installing the iOS 8.4.1 update. At least until you get back from your trip.
You do not want your iPhone or iPad to start acting up while you're on an important business trip or on a big trip with your family. The last thing you want to have to do while you're out of the house is try and fix an iOS problem.
We highly recommend installing the iOS 8.4.1 update at home when you have easy access to your logins and potential fixes and have the patience to deal with any potential issues that come up. You don't want to bring down the trip, even if it's for your job.
You Are Jailbroken or Want to Jailbreak
And finally, if you're jailbroken on iOS 8.4 or below or you want to jailbreak, you don't want to install iOS 8.4.1. It breaks the iOS 8.4 jailbreak.
If you already installed it, you'll want to downgrade back to iOS 8.4 immediately. If you haven't installed it and you're on iOS 8.4, stay there.
We probably won't see an iOS 8.4.1 jailbreak this close to the iOS 9 release so the iOS 8.4.1 is going to be your enemy if you want to unlock your phone.
If you're not interested in jailbreaking, know that the iOS 8.4.1 update comes with several security patches. For some of you, these might make iOS 8.4.1 worth it. You'll just want to be absolutely sure before you make your move.
What's New in iOS 8.4
Apple Music Streaming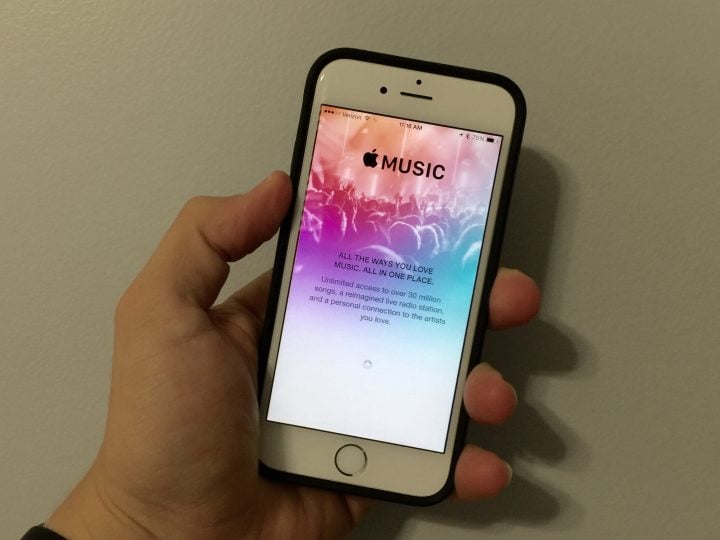 The new Apple Music app includes the new Apple Music streaming service designed to take on Spotify, Pandora and other services. The iOS 8.4 update enables this new app and includes a free three-month trial of the Apple Music service.
With Apple Music you can pay $9.99 a month for an individual or $14.99 a month for a family of up to six members and enjoy full albums on demand and save music for offline playback.
Apple Music uses your musical tastes to pick new music that you might enjoy listening to in a new For You section of the music app that will help you find new music to listen to. The video above shows how this works.
This new app replaces the Music app from iOS 8 and earlier. Apple is not adding another app you cannot install from the iPhone or iPad, just updating one that is already on your device.

As an Amazon Associate I earn from qualifying purchases.