9 Reasons to Wait for the iPhone 13 & 7 Reasons Not To
The iPhone 11, iPhone 11 Pro, and iPhone 11 Pro Max are still excellent, the iPhone SE 2 has a lot of appeal, and the iPhone 12 series, while expensive, is certainly worth a look. That said, some of you might want to wait for the 2021 iPhone, presumably called iPhone 13 or iPhone 12s.
As we push into the new year we've seen Apple and retailers offer a bunch of great deals on the iPhone 11 series. The iPhone 11, iPhone 11 Pro, and iPhone 11 Pro Max are still pretty expensive, but price drops and trade-ins can save you a lot of cash on the former flagships.
If you're on the hunt for a new iPhone in 2021, the iPhone 11 series should be on your shopping list alongside alternatives like the iPhone SE 2, iPhone XS, and the iPhone XS Max.
You'll also want to take a long look at Apple's new iPhone 12 mini, iPhone 12, iPhone 12 Pro, and iPhone 12 Pro Max. The new flagships aren't cheap, but they're packed with upgrades including 5G connectivity, improved cameras, and a whole lot more.
iPhone 13 Rumors
iPhone 13 rumors have been swirling for months now and they should start to pickup as we push deeper into 2021.
The company's 2021 models will reportedly have a refreshed Face ID system. There's also a chance the iPhone drops the Lightning dock and goes completely wireless.
Another rumor, from hit-or-miss publication Digitimes, suggests that Apple's 2021 iPhone models could feature larger batteries thanks to the technology found in the company's AirPods Pro headphones.
Display analyst Ross Young has also shared information about the iPhone 13 series. He believes Apple will release four models that look similar to the iPhone 12 series. Young expects the company to launch a 6.7-inch iPhone 13 Pro Max, a 6.1-inch iPhone 13 Pro, a 6.1-inch iPhone 13, and a 5.4-inch iPhone 13 mini later on this year.
Respected TF International Securities analyst Ming-Chi Kuo also believes Apple will release four new iPhone 13 models in 2021.
If you're interested, you can get a good look at the four purported iPhone 13 models in this image from Chinese microblogging site Weibo.
While we will certainly see Apple tack on upgrades, a report from Bloomberg suggests they will be modest. The publication states that Apple engineers consider the 2021 iPhones an "S" version of the device. The company typically uses this moniker when it deploys minor changes.
TrendForce calls the 2021 iPhones "iPhone 12s" so it's possible these devices will be branded as iPhone 12s, iPhone 12s mini, iPhone 12s Max, and iPhone 12s Max Pro.
Leaker Max Weinbach on YouTube channel EverythingApplePro says the iPhone 13 will come with stronger MagSafe magnets and a "refined matte back" among other things.
We've also heard Apple might be cooking up a pink iPhone 13 though the information comes from a source we aren't familiar with.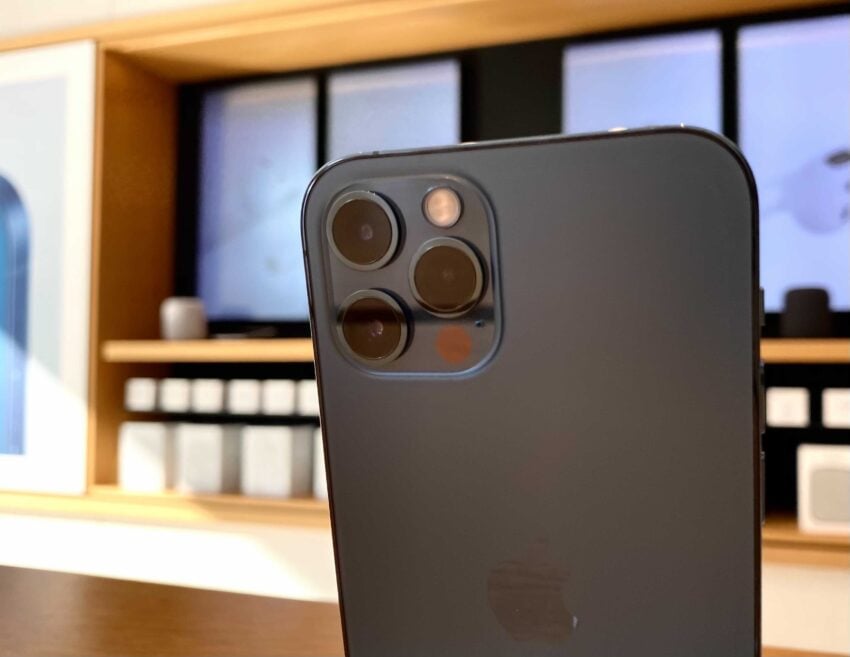 As for the iPhone 13 release date, Kuo believes Apple will utilize a regular schedule which means we should see the iPhone 13 series launch in September without any delays.
The coronavirus pandemic forced Apple to release the iPhone 12 and iPhone 12 Pro in October and the iPhone 12 mini and iPhone 12 Pro Max in November.
Wedbush analyst Dan Ives agrees. Ives believes the "iPhone 13 launch is slated for the third week in September as of now but could push out into early October based on continued product model tweaks."
In a new note, Ives says he still thinks Apple will unveil the iPhone 13 series during the third week of September. This means we might see Apple's event take place on September 14th since the company usually hosts its events on Tuesday.
Trendforce also thinks Apple will launch the new iPhones on schedule in September. As do Bloomberg's Debby Wu and Mark Gurman.
They claim all of Apple's iPhone 13 models are "expected to be announced in September, earlier than last year's October introduction partly thanks to the supply chain recovering."
Apple's registered multiple iPhone 13 models in Eurasia and started pulling in component orders which means the new phones are on track for their anticipated fall release.
We're months away from the 2021 iPhone announcements which means the phones are still in development which means Apple's plans can, and probably will, change. That said, there are already some great reasons to think about waiting for the iPhone 13 series.
In this guide we'll take you through the best reasons to wait and the best reasons to go with another device long before the 2021 models arrive.
We'll also continue to update this as we learn more about Apple's plans so check back in with us for frequent updates.
Wait for Better Displays
While it initially looked like the iPhone 12 series would come with Apple's ProMotion display technology, that isn't the case.
According to multiple leaks Apple was hoping to install a switchable 60Hz/120Hz refresh rate display on the iPhone in 2020.
The faster 120Hz refresh rate would lead to a smoother experience (more fluid scrolling, better responsiveness, faster motion) on the display.
Unfortunately the company left the feature off the iPhone 12 series due to concerns about the battery. Hope isn't lost though.
It looks like ProMotion is simply delayed and there's a very good chance Apple brings the feature to the iPhone 13 series.
According to Ross Young, the founder and CEO of Display Supply Chain Consultants, the iPhone 13 will likely utilize low-temperature polycrystalline oxide backplanes, also known as LTPO.
Apple currently uses LTPO, which helps with battery life, on the Apple Watch 5. This is also why the device can take advantage of Apple's nifty Always On feature.
According to Young, Apple will ship iPhones with LTPO-equipped displays in 2021. Another report, from hit-or-miss Digitimes, backs this up.
The publication states that Apple's partners in the supply chain are in the process of developing OLED displays with LTPO backplane technology for the 2021 iPhones.
Young also says both iPhone 13 Pro models will utilize this technology. This comes after rumors suggested only one iPhone 13 would feature an LTPO display.
Korean outlet The Elec believes at least two iPhone 13 models will utilize OLED displays with low-power LTPO backplane technology. Those models would likely be the iPhone 13 Pro and iPhone 13 Pro Max.
A separate report from the same source states that Samsung will be exclusive supplier of LTPO OLED displays for the "Pro" versions of the iPhone 13.
According to Korean site The Elec, Samsung has started producing the LTPO displays for the iPhone 13 Pro while LG has started making LTPS displays for the lower-end models.
LeaksApplePro, who also has a mixed track record, says the iPhone 13 will indeed have a 120Hz refresh rate. So does leaker Jon Prosser. So does Digitimes. And so does Max Weinbach via YouTube channel EverythingApplePro. Weinbach believes the series will have an Always-On display with a 120Hz refresh rate.
Bloomberg's Mark Gurman also believes the iPhone 13 might come with an Always-On display mode.
Ming-Chi Kuo believes it will be the two iPhone 13 Pro models that will have low-power LTPO display technology for a 120Hz refresh rate. So does Trendforce.
As for the power consumption issues, Digitimes reports that the iPhone 13 Pro models power consumption will be around 15% lower than the iPhone 12.
If a 120Hz display is something you're interested in, you'll want to wait for the iPhone 13 Pro series.

This article may contain affiliate links. Click here for more details.