5 Things to Do Before You Sell or Trade Your iPhone
This is what you need to do before you sell your iPhone, or before you trade your iPhone in for cash or an upgrade deal.
Whether you are waiting for the new iPhone or you are taking advantage of the best iPhone X deals to upgrade today, there are things you need to do to make sure your information is safe and backed up.
These steps come from Apple, contacts in the cell phone industry and from years of selling old devices. Even if you decide to give the old device to a friend, you should make sure you take these steps.
Find the Best iPhone Price or Trade-In Deal
Depending where you sell your old iPhone, or who you trade your old iPhone into, you will get a very different value. Make sure you check out all the options to find the best price for your old phone.
Gazelle is one of the biggest names in phone buying, and they typically offer a promotion that adds to the price you can get for your old phone.
Nextworth is another great option for selling your old iPhone. They offer great prices and like Gazelle, they allow you to lock in a price without a commitment.
eBay Quick Sale is another alternative that you need to look into. With this option you sell the phone directly to eBay instead of dealing with a buyer and the hassles that can bring.
Check with Best Buy or your carrier if you are buying a new iPhone. They often run trade-in promotions around the launch of a new phone that can inflate the trade value of the older device. These promotions may not always be the biggest value, so compare with all the options.
Backup Your Contacts
Make sure you have your contacts backed up before you trade in or sell your old iPhone. It's easiest to do this if you have your new iPhone in hand first, but you can do this without your new phone in hand.
You can backup your contacts to iCloud, which is the easiest way if you plan to backup your contacts and bring them to another iPhone. You can verify this on iCloud.com. You can also back up your contacts to iTunes if you prefer to do a backup that way.
Other options include using an app from your carrier or make a backup using a free app like My Contacts Backup.
Backup Your Photos
You can get phone numbers and emails back, but recovering photos after you sell your phone is impossible. That's why you need to make sure your iPhone photos are backed up.
You can back these up to your computer, but the cloud is a much better option for most users. We recommend using iCloud Photo Library to backup your photos.
You can also use Google Photos or Dropbox to backup your photos. Google Photos is a great option if you want high-resolution backups, that you don't have to pay for. The free storage isn't at full resolution, but it's good enough for free for most users.
Unpair Your Apple Watch
It's easiest to unpair your Apple Watch while you have the phone, instead of trying to do this after the fact.
Before you wipe your phone and reset everything you should unpair your Apple Watch.
Open the Apple Watch App
Tap on your watch name
Tap on the i next to your Watch
Tap on Unpair
Enter your password.
This method disconnects the Apple Watch from your iPhone and remove the activation lock. When it is done you can sell your Apple Watch or you can pair it with your new iPhone. If you're selling your Apple Watch, you can use this guide to get it ready.
Wipe Your Phone & Remove iCloud
The final step is to reset your iPhone and remove it from iCloud. You need to do this so it is no longer locked to your account and to keep your information safe from whoever you sell it to.
Open Settings.
Go to General.
Go to Reset.
Choose Erase All Content and Settings.
Enter your iTunes password to turn off Find My iPhone.
Once that is done the iPhone will reset and you can safely sell it, trade-it in or give it to a friend without worrying about your data.
7 Reasons to Buy the iPhone XS & 3 Reasons to Wait
Buy the iPhone XS for Top Notch Performance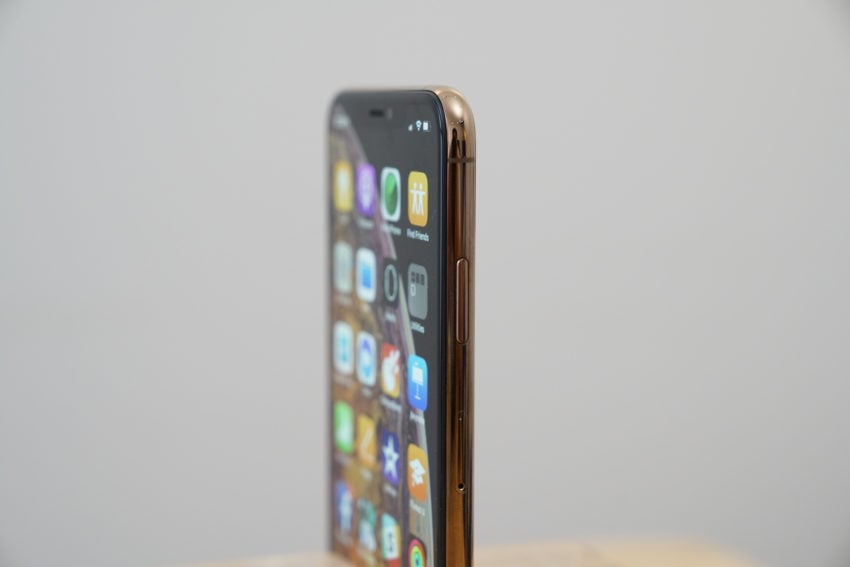 If you want top notch performance from your next smartphone, look no further than the iPhone XS and iPhone XS Plus.
Apple's outfitted the two devices with a new A12 Bionic chip and the two devices absolutely fly.
We've been using the iPhone XS for well over a year now now and we haven't noticed any slowdown when we're playing games, moving around the home screen, or opening up apps.
Apple's new processor is more efficient than its previous chip and that will provide you with more battery life than older iPhone models.
According to Consumer Reports, the iPhone XS and iPhone XS Max deliver huge battery life improvements that put them on par with Samsung's Galaxy Note 9.
We've been able to squeeze a full, productive day out of the iPhone XS Max using a variety of apps, sending emails, making calls, watching content, and playing games.
Consumer Reports says the iPhone XS Max battery lasted for 26 hours and that lines up with our current experience.

As an Amazon Associate I earn from qualifying purchases.