Best iPhone X Deals: August 2018
The best iPhone X deals let you save when you upgrade to a new iPhone. Deals include $100 to $300 in savings, a $99 iPad and other options that help you save. Keep in mind you may want to wait for the iPhone 11 before you upgrade.
Typically deals require a trade in. It's a handy way to sell your old phone without the hassles of Craigslist, but you may get a better deal using an eBay Quick Sale option or through Gazelle.
Here are the best iPhone X deals you can find right now. The deals are on the payment plan versions at major carriers, including a discounts on the iPad or a discount through monthly payments..
Here's what you need to know about these iPhone X deals.
Best iPhone X Deals
The best iPhone X deals available today require you to trade in your current phone. Here's what iPhone X color you should buy and what iPhone X storage you should buy.
These trade in deals make the payments over the course of many months, and you cannot combine it with making a one time payment. In many cases may need to buy direct from the carrier.
Why is the iPhone X Price Different?
The iPhone X price is $999 for the entry level model, but most people will buy it on a monthly payment plan. Here's where things may get confusing at first glance. The iPhone X prices per month are below for the top carriers before any deals.
Verizon iPhone X – $41.63 per month
AT&T iPhone X – $33.34 per month
Sprint iPhone X – $41.63 per month
Sprint iPhone X – $20.00 per month on lease
T-Mobile iPhone X – $30 per month
You'll notice that T-Mobile and AT&T show a much cheaper iPhone X price without the need for any deals. Here's what's happening here. With T-Mobile you need to pay a $279.99 down payment and then you pay $30 a month for 24 months. That's $999 when all is said and done. With AT&T, the payments are split up over 30 months for that price instead of 24 like the other carriers. You still pay the same, you just take longer to pay it off. Sprint offers a $20.00 a month for 18 months iPhone X lease, where you don't own the device.
If you want bigger savings, you can wait and see if there are any bigger iPhone X deals after the iPhone 11 release date or near Black Friday.
The Best iPhone X Cases
x-doria Defense Lux iPhone X Case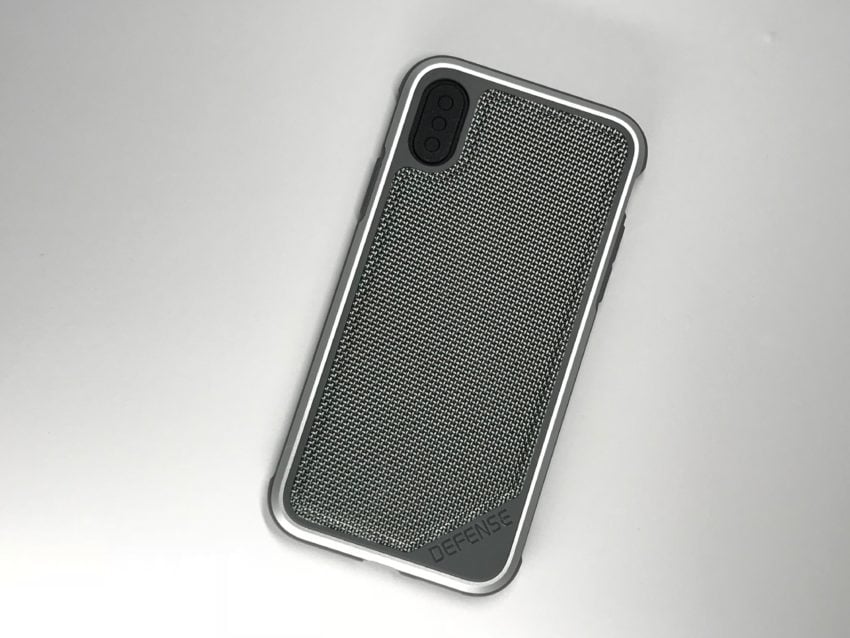 The x-doria Defense Lux iPhone X case is amazing. This case looks great, feels awesome and offers military grade drop protection without adding much bulk.
We love the look of this case in Ballistic Nylon and Black Carbon on the iPhone X. These cases not only offer a cool look, but the back is actually textured like the material listed. The Ballistic Nylon case has a soft, but grippy feel to the back just like you'd expect from looking at it. The Black Carbon feels like textured carbon fiber and looks awesome.
We didn't mean to, but we did drop our iPhone X in this case and our doorbell camera caught it on video. The case iPhone survived without any problems.
x-doria designed this case to protect your phone from drops up to 10 feet on concrete and there is . sound channel to direct the speaker towards you instead of straight out the bottom. The raised edge keeps the screen safe when setting the phone face down on a table.
$34.99 at x-doria

As an Amazon Associate I earn from qualifying purchases.