7 Reasons to Install the Pixel Android P Beta & 5 Reasons Not to
Don't Install P if the Pixel is Your Only Device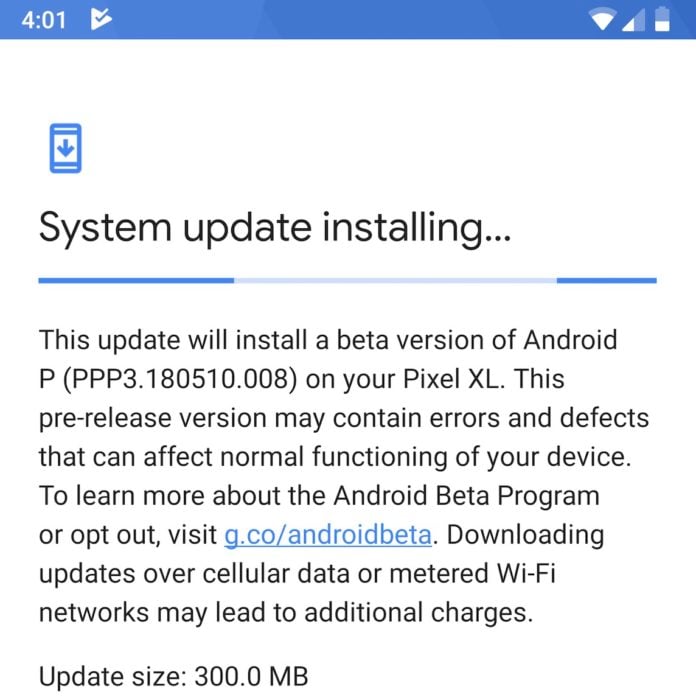 We shouldn't have to say this, but if the Google Pixel or Pixel 2 (or other devices in the beta program) is your only phone, you probably shouldn't download and install Android P. This is an early pre-release version of Google's new software. It's not perfect, and you will have issues.
My camera didn't launch for a few minutes, the screen has some weird things going on, and some stuff might be missing completely. Google confirmed gallery, camera, and Bluetooth bugs as well. There is a big warning on the Android P download page. Take Google's advice, and only download it on a spare phone or tablet. Installing Android P on the main phone you use every single day, or take to work, is likely a bad idea. Because things could misbehave when you need them most. Even the 4th release had an asterisk mentioning potential battery, performance, and stability issues. Some of which Google is still ironing out.
Google makes sure to mention this is for developers only, and not intended for daily use. So proceed with caution and do as you will.
For what it's worth, Android P is more stable on my Pixel 2 than Oreo on my Galaxy S9+, so there's that.

As an Amazon Associate I earn from qualifying purchases.