Android 11 Problems: 5 Things You Need to Know
Google's released a new version of Android 11 for the Pixel 2, Pixel 2 XL, Pixel 3, Pixel 3 XL, Pixel 3a, Pixel 3a XL, Pixel 4, Pixel 4 XL, and Pixel 4a and the new software brings some much-needed bug fixes with it.
After a fairly lengthy wait, Android 11 is live for Pixel devices. The update is pretty extensive and comes with a long list of changes including built-in screen recording, improved notifications, and a variety of under-the-hood improvements.
Android 11 has been out for a few weeks now and we've been hearing and seeing complaints about bugs and performance issues. Some of these issues are brand new, some carried over from Android 10.
After a bit of a wait, Google's rolled out a new version of Android 11 and the October Pixel update patches up some of the initial problems plaguing the OS.
In this guide we'll take you through the current state of Android 11 problems. We'll also provide you with some potential fixes, show you where to find feedback about the Android 11 update, show you where to report bugs, and tell you about what's coming next from Google.
Try Starz or HBO Free with Amazon Channels
Prepare for Android 11
You might be tempted to install the latest version of Android 11 right now. However, before you tap download, make sure you prepare yourself, and your device, for the move.
You can't predict exactly how the software will run on your Pixel. Some of you might see a performance boost, others will run into bugs or performance issues. Preparing for the installation will help you cut down the number of potential issues you might encounter.
We've put together a guide that will take you through the pre-installation process we use before we install new Android software on our Pixel devices.
If you don't have a ton of time to devote to the pre-installation process, you'll want to make sure all of your files are all properly backed up.
Data loss issues are rare these days, but this is still an important step to take before you make the transition from Android 10 to Android 11 or from one version of Android 11 to another.
Pixel Android 11 Problems
The Android 11 beta squashed a number of bugs and performance issues ahead of the public release, but the final version  is causing problems for some Pixel 2, Pixel 3, and Pixel 4 users.
Some Pixel users are running into installation issues. If you're experiencing issues with the Android 11 installation process, take a look at our guide.
Pixel users are also complaining about a variety of other problems including connectivity issues, issues with first and third-party applications, abnormal battery drain, UI lag, sound issues, multitasking problems, issues with media controls, and a whole lot more.
We've also heard about a bug that prevents apps from going full screen which is obviously annoying if you like to play games or watch movies on your Pixel.
We expect the list of Android 11-related problems to grow as more people download and install the new software.
Where to Find Feedback & Report Problems
We'll start to see more feedback about the Android 11 update on sites like Twitter and YouTube.
You'll also find useful Android 11 feedback on Google's Pixel Help Forums and sites like XDA-Developers.
Short-term feedback is extremely useful, but you'll also want to make sure you dig into long-term feedback from Android 11 users if you're feeling leery about the move to the operating system.
If you do run into an Android 11-related issue on your Pixel you'll want to report your issue to Google. You can do so via the company's website or via the Pixel Help Forums.
How to Fix Pixel Android 11 Problems
The October Pixel Android 11 update brings a batch of bug fixes with it including fixes for touchscreen bugs that were impacting some Pixel users. Here's the full list:
If you have run into one or more of these issues, you'll want to download the latest Android 11 build onto your Pixel right now.
If encounter problems on your Pixel you can't rely on Google to fix them. New Android 11 builds won't come every week and every new release will have its own set of problems.
If you encounter a bug or performance issue, you'll want to try fixing it on your own before getting in touch with Google's customer service.
We've put together guides that will take you through the most common issues impacting the Pixel 2, Pixel 3, and Pixel 4. You can start there.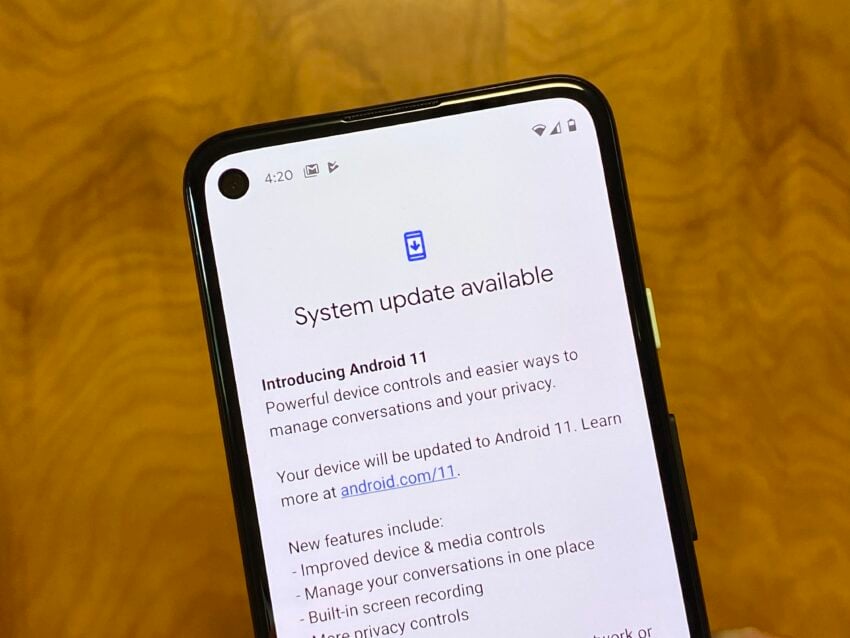 If you're unable to find a fix for your problem there, you'll want to take a look at Google's Pixel help forum or XDA's Pixel 2, Pixel 3, Pixel 3a, Pixel 4, and Pixel 4a forums.
What's Next
We haven't heard anything about Android 11.1 yet. And given that Google failed to release Android 10.1, there's a chance we don't get a big maintenance update in 2020 or 2021.
The only Android 11 updates on our radar right now are Google's monthly updates. These updates always bring new security patches and bug patches. And that means the next batch of bug fixes for Android 11 issues could roll out in November.
We expect Google's November Android 11 update to roll out early next month. The company almost always rolls its monthly updates out on the first Monday.
If you're dealing with Android 11 issues keep your eyes out for it.
4 Reasons to Wait for the Galaxy S21 & 6 Reasons Not To
Wait for Even Better Performance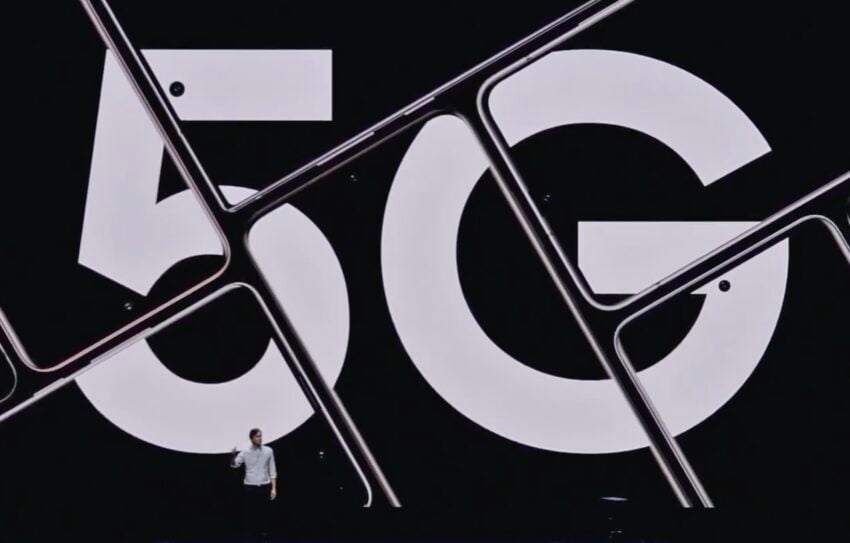 You can expect the Galaxy S21 series to build on the foundation left by the Galaxy S20 series and the Galaxy Note 20 series.
A sketchy report out of China claims Samsung will utilize the Snapdragon 865 inside the Galaxy S21 to keep the price down.
That said, there's also a chance the Galaxy S21 makes the jump to Qualcomm's rumored Snapdragon 875 processor. If true, that should lead to notable improvements in overall speed, multitasking, and battery life.
91Mobiles has released potential information about Qualcomm's new processor. It will supposedly include a new X60 5G modem and an Adreno 660 graphics processor.
Unfortunately, the report doesn't shed any light on how much it'll improve upon the Snapdragon 865. We probably won't get those details until much later this year.
Qualcomm will reportedly announce the Snapdragon 875 in December.
Another processor rumor hints at a new Exynos processor (reportedly codenamed "Olympus") for the upcoming Galaxy S21 Ultra and new processors for the cheapest Galaxy S21 model.
Leaker Ice Universe says the new Exynos processor will still "lose" to the Snapdragon 875, he says power consumption should be improved.
The company is also reportedly thinking about ditching the Exynos name for its in-house processors.
The Galaxy S20's 120Hz screens are extremely smooth, but they can drain battery life and the hope is that Samsung's improvements to next year's models will help tone that down. The Galaxy S20 represents Samsung's first stab at the technology.
The Galaxy S20's 5G connectivity can also have a heavy impact on battery life and bringing a new modem aboard the Galaxy S21 could help counteract that.
As for the size of the Galaxy S21's battery, Samsung-centric blog Galaxy Club has spotted information about its size.
The information points to a 4,660mAh capacity battery. The Galaxy S20's battery is rated at 4,370mAh so this would represent a small bump.
The same site has also leaked the Galaxy S20 Ultra's battery capacity. According to Galaxy Club, the Galaxy S21 Ultra battery is rated at 4,885 mAh which means it could be marketed as 5,000 mAh.
This has been confirmed by a certification at the Chinese telecom authority 3C which lists the Galaxy S21 Ultra battery capacity as 4855mAh.
So if you want a high-end Galaxy phone, but think you might want a little more polish, consider hanging around for next year's flagships.

This article may contain affiliate links. Click here for more details.