Apple Music Problems: 5 Things You Need to Know
The iOS 8.4 update is here and along with it, Apple's brand new Apple Music platform. iOS 8.4 users have been digging into the service thanks to the free three month trial and while many people love what they see, there are also some Apple Music problems plaguing it out of the gate. With those issues in mind, we want to take a look at the five most important things to know about Apple Music problems today and going forward.
The rumors leading up to WWDC 2015 suggested that Apple had a number of big announcements up its sleeve for the keynote. Those rumors proved fruitful as Tim Cook and his cohorts announced a number of new products including a new OS X update for Mac, iOS 9, and iOS 8.4 with a new Apple Music service.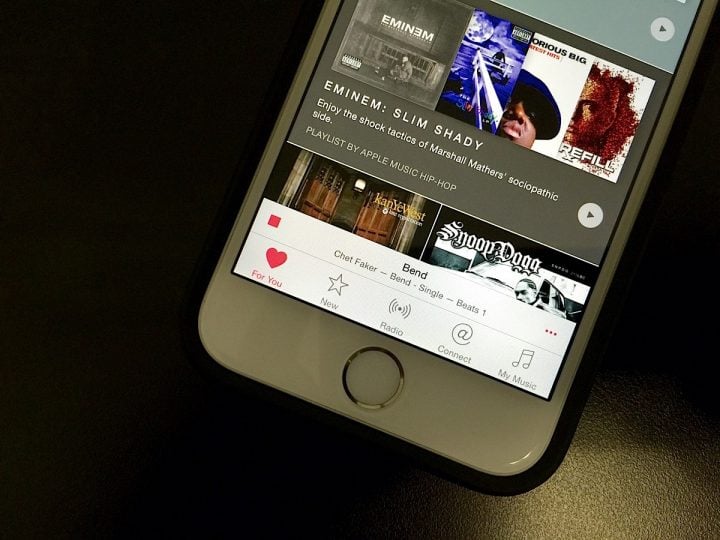 Apple Music is actually a collection of a few different features and it includes a brand new streaming music service that will compete against services like Spotify. Naturally, there's been a ton of interest in Apple Music and iOS 8.4 this week as iPhone and iPad users all over the planet download the update and try out the new features.
We've been using both iOS 8.4 and Apple Music for a few days now and we've come away impressed with both update and Apple's new platform. That said, we're also hearing about some of the early kinks affecting Apple Music users in the days since the iOS 8.4 release.
With Apple Music problems swirling, we want to take a look at everything you need to know about these issues today, tomorrow and next month. This roundup offers a look at the issues themselves and some steps to take if you do happen to run into Apple Music issues on your device.
Apple Music Problems Plague iOS 8.4 Users
iOS 8.4 and Apple Music are now a few days old and now that the smoke around their release is starting to settle, we're starting to see users provide a ton of feedback about the update and Apple Music itself. While some of the feedback is good, we're also seeing a number of complaints about Apple Music issues. We've also run into some problems ourselves.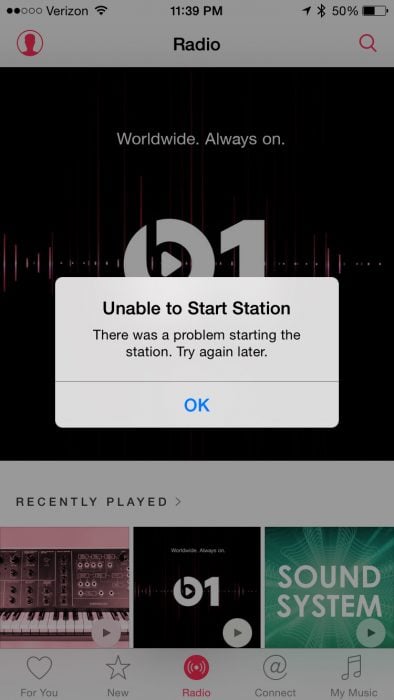 In our time with Apple Music, we've run into three problems in particular. First, we occasionally are unable to start up a radio station. This is a problem that other Apple Music users have run into during the service's first week and it's one of the most annoying problems we've stumbled upon.

We've also had problems obtaining Genius search results. We occasionally have been greeted with an Apple Music 4001 error that prevents us from seeing any information. And finally, we also ran into an iCloud Music Library Can't be Enabled error though that's one problem that we were able to fix ourselves. Apple Music problems don't stop there though.
Apple Music users are also complaining about syncing problems, problems transferring certain playlists, inability to unfollow artists, an issue where the service thinks the device is offline, problems editing an Apple Music account, various issues with cellular data, and a whole lot more. Apple's discussion forums are filled with early complaints and so are social media sites.
Anybody noticing iOS 8.4 / Apple Music is a big battery hog? I was at 100% at 9:15 when I finished installing, now at 38% 1.5 hours later.

— Geoffrey Fowler (@geoffreyfowler) June 30, 2015
It's worth pointing out that some people are having trouble accessing some Apple Music services. Just remember, availability and features vary by region so if you don't see Apple Music or all of its features, it might be because they aren't available where you are.
Fixes for Apple Music Problems
As we push away from the Apple Music release date, we're hearing about Apple Music problems. However, we're also seeing fixes emerge for those problems.
On day one, we discovered a quick fix for the iCloud Music Library Can't be Enabled error which you can find here. Apple's discussion forums are also filled with fixes for some of the service's initial problems.
For instance, some users have been complaining about some music not showing up in their library. Fortunately, it looks like a quick settings change to allow music with explicit content fixes that issue.
One of the biggest threads that we've seen thus far details an issue wherein a Mac user thought he lost his entire iTunes Music library after using Apple Music. Others have reported similar problems after using Apple Music and iCloud Music Library.
As it turns out, there is a fix that is working for some users. If your library disappears, you'll want to consult this workaround right here.
We fully expect Apple Music problems to continue to mount as we push deeper into the month of July. Problems can and will pop up randomly for iPhone and iPad users. This is a new service and new services always have growing pains.
We point these Apple Music problems out for a few reasons. First, to help point you in the right direction if you're suffering from similar problems. And second, to generate some healthy discussion. If we bring attention to these issues and other problems, we could out a fix or help Apple engineers track down some of the more glaring issues.
Apple's discussion forums are a great place to look for potential fixes though we also recommend checking out Apple-centric forums like MacRumors.
Apple Music in iOS 9 Beta Will Have Problems
Next week, Apple will seed the first iOS 9 beta with Apple Music on board. The beta will be coming to paid developers and there's a good chance that we'll see the first public iOS 9 beta release as well. The public iOS 9 beta is confirmed for July and right now, with Apple Music out, would be a great time to get it out there into testing.
It's important to know that the Apple Music service on iOS 9 beta will probably suffer from many of the same issues affecting the Apple Music service on iOS 8.4. In fact, it might have even more problems.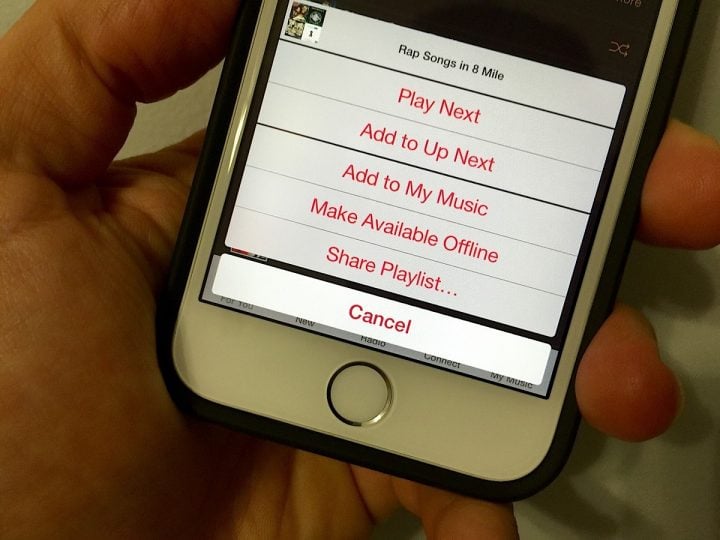 iOS 9 beta is precisely that, a beta. It's an update that's in testing and it's far from finished. With it being unfinished, we could see new Apple Music problems pop up.
Point is, it's not a viable alternative to iOS 8.4. So don't join the beta program and install just to see if Apple Music is more stable on iOS 9. Chances are it won't be.
iPhone 4 Apple Music
If you own an iPhone 4 and you're wondering where Apple Music is, know that it's not just you. The lack of Apple Music for iPhone 4 isn't a problem, it's by design.
The iPhone 4 won't be getting iOS 8.4 and it probably won't be getting Apple Music even if calls for its release grow. The iPhone 4 was left behind on iOS 7 due to performance issues and it won't be getting iOS 9 later this year like the iPhone 4s.
If you want to use Apple Music, you'll need to upgrade to a device that's capable of running iOS 8.4 and iOS 9. Apple Music is built into iOS 8.4 and the company hasn't announced plans to release a special application to appease iPhone 4 users.
What's Next
If you run into problems with Apple Music today, tomorrow or the next day, know that you're going to have to be extremely proactive.
Apple hasn't announced an iOS 8.4.1 update and there's no guarantee that one will roll out before the iOS 9 update this fall. There's also no guarantee that an iOS 8.4.1 update will fix all of your Apple Music problems. In fact, it could bring some new Apple Music problems of its own.
We would expect Apple to fix some of the more glaring Apple Music issues over time though many of those fixes could come with the iOS 9 release this fall.
Some of you might not be able to wait that long, especially if you already started your trial, so you'll want to dig for fixes as we push deeper into the year.
What's New in iOS 8.4
Apple Music Streaming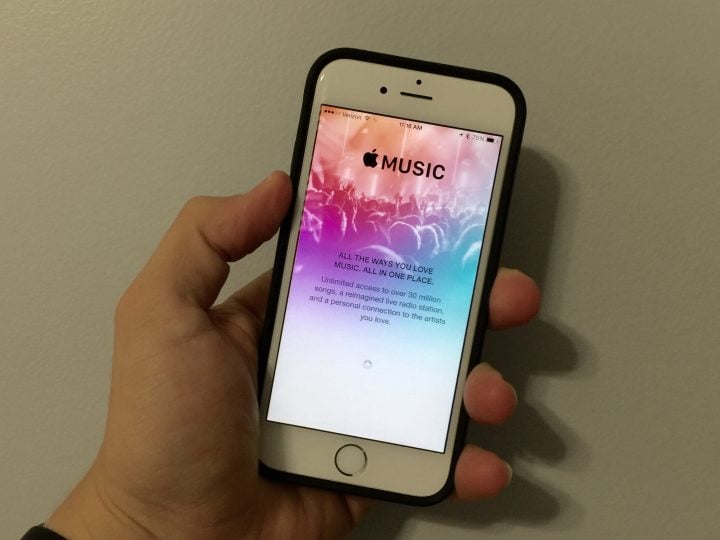 The new Apple Music app includes the new Apple Music streaming service designed to take on Spotify, Pandora and other services. The iOS 8.4 update enables this new app and includes a free three-month trial of the Apple Music service.
With Apple Music you can pay $9.99 a month for an individual or $14.99 a month for a family of up to six members and enjoy full albums on demand and save music for offline playback.
Apple Music uses your musical tastes to pick new music that you might enjoy listening to in a new For You section of the music app that will help you find new music to listen to. The video above shows how this works.
This new app replaces the Music app from iOS 8 and earlier. Apple is not adding another app you cannot install from the iPhone or iPad, just updating one that is already on your device.