Apple's iPhone 6 Release Date Plans Revealed
A new leak shows how Apple plans to handle the iPhone 6 release date this Friday to make sure shoppers walk away with a new iPhone and a great Apple Store experience.
This year Apple offers an iPhone 6 release date in store pickup option that lets shoppers go online to reserve an iPhone 6 or iPhone 6 Plus for pickup in store on September 19th. At this time there almost all iPhone 6 and iPhone 6 Plus options are available for in-store pickup on September 19th at 8 AM local time.
Some shoppers will skip the iPhone 6 reservation and stand in line without a pre-order. This means there will be two iPhone 6 lines on Friday, but when the lines form overnight you'll probably only see one line to join.
Here's an inside look at how Apple plans to deliver a smooth iPhone 6 release date experience. This is for Apple Stores, and while carriers and retailers plan to open early for the iPhone 6 release date, your experience will vary.
Apple's iPhone 6 Release Date Timeline
Dan Desilva of 9to5Mac shares photos of Apple's iPhone 6 release date plans. This is what employees are looking at right now to prepare for the long and busy iPhone 6 and iPhone 6 Plus release date on Friday.
Here's how the iPhone 6 release date breaks down at Apple, hour-by-hour and line by line.
5 AM Local Time – Your Local Apple Store
Three hours before the store opens an employee will come out an acknowledge the line. If you've waited for hours or even overnight this is a nice break from the monotony of sitting there half asleep.
This is also when an Apple Store employee will start to split the iPhone 6 line into two separate lines. One line for walk-inc customers and another for shoppers who ordered online for in-store pickup.
Next up an employee will start to distribute the reservations to walk-in customers. This links the user to a specific iPhone 6 or iPhone 6 Plus in stock to make sure there are no mix ups when the line starts moving.
This year Apple is using a digital iPhone 6 reservation system. Your iPhone 6 reservation will arrive by Text or Email and you can keep it in PassBook. If you don't have a phone, you'll get a piece of paper.
While this is going on you can expect some refreshments, and if it is cold you may even end up with a cheap blanket to wrap up in. Refreshments are typically coffee and water. Bring your own food if you are hungry.
The Apple Store employees who talk to you in line are well-trained. They need to complete "Engaging Customers in Line" training to work with you.
During this time the Apple Store employees will also make sure people know their Apple ID and password, the account information to buy a new iPhone and have their ID and payment. They will also tell you about the Apple trade-in program called Re-use and Recycle that will pay you for your old iPhone.
One thing the Apple Store employee will not do, if they follow the rules, is tell you how many iPhone 6 and iPhone 6 Plus are in stock. They will help set expectations of stock though so you may get a, it's going to be a stretch vibe if you are way back in line and you want a popular option.
8 AM Local Time – Apple Store
After three hours of preparing the lines, Apple Store Employees will greet shoppers with a "Warm Welcome" and start processing the sales. The employee will scan your pick up or walk-in registration and go to the genius bar to pick up the phone.
After checkout the employee will offer a personal setup option for users that want help getting up and running. If you don't need any help you can head off to work and the rest of your day with a new iPhone.
13 Awesome iPhone 6 Cases
Apple Leather iPhone 6 Cases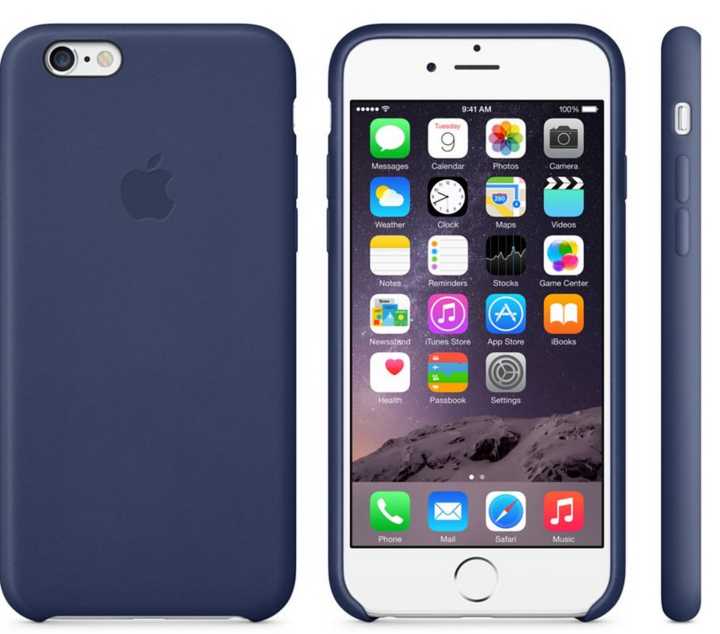 One of the most popular iPhone 6 cases is the leather iPhone 6 case from Apple. This case is one that you can find in any Apple Store on release day and is also listed with many carriers.
Apple designs the leather iPhone 6 case with premium leather in a small form factor that adds minimal bulk to the new iPhone. You can find the leather iPhone 6 case in five color options that match the white and black front of the iPhone 6.
Watch out if you buy the red iPhone 6 case as the leather model for the iPhone 5s wore very fast and looked dirty and grey soon after purchasing.
$45 at Apple

As an Amazon Associate I earn from qualifying purchases.