Battlefield 1 June Update & Nivelle Nights Release Date Tips
DICE has finally released its June Battlefield 1 update for Xbox One, PS4, and PC and it delivers more than just bug fixes and tweaks. It also brings a brand new map called Nivelle Nights.
Today's patch is a big one. The change log is official and, as expected, the Nivelle Nights update brings a collection of bug fixes to go along with the game's first night map and some changes to the Frontlines game mode from They Shall Not Pass.
The June Battlefield 1 patch is mandatory, even if you don't qualify for Nivelle Nights. The map will only be released to Premium Pass holders and those that own the standalone version of the They Shall Not Pass DLC though you can play it via Battlefield 1's Premium Friends.
DICE's new patch is loaded up with features which means it takes up a huge chunk of space on your console's hard drive. If you haven't played Battlefield 1 in awhile but plan to fire it up to play Frontlines and/or Nivelle Nights, your download time could be substantially longer due to updates you've missed.
Now that the June Battlefield 1 patch is live, it's time to prepare. We want to help you get into Nivelle Nights and Frontlines as quickly and efficiently as possible and these tips should help you do just that.
Clean Up Your Hard Drive
The Nivelle Nights update is massive. Literally.
If you own a Windows PC, your patch should around 3.3GB in size. If you own a PlayStation 4, you're looking at a 4GB download. And if you play Battlefield 1 on the Xbox One, your update could be close to 10GB.
If you're using a massive external hard drive, you'll be good to go. That said,, if you're running out of space on your internal or external hard drive, now would be a good time to do some cleaning.
Dig into your games and other files and decide what to keep and what to delete. If you're struggling, it might be a good idea to invest in an external hard drive.
There are a plenty of cheap options out there but this 2TB portable external hard drive from Seagate is a solid, and affordable, choice.
Again, this is a mandatory patch and there's no avoiding it if you want to continue to play Battlefield 1 on your console of choice.
Prepare For the Download
Given the update's size, you might encounter long download times if you aren't setup properly.
If your wireless connection speed has been known to fluctuate, we recommend plugging an ethernet cord into the back of your Xbox One, PS4, or PC. This could help speed up the process, particularly if you try and download the update on release day during peak hours.
If you don't want to sit around staring at the screen, you should turn your Automatic updates on, if only for the day. This way, the June patch will download while you're asleep or out of the house and you'll be able to jump straight into the action once you turn the game on.
How to Download the June Battlefield 1 Update
If you decide not to turn on automatic downloads, you'll be forced to download the update before you can start Battlefield 1 on your console of choice. Simply start the game (insert the disc if you have one) and you should be prompted to install the June patch.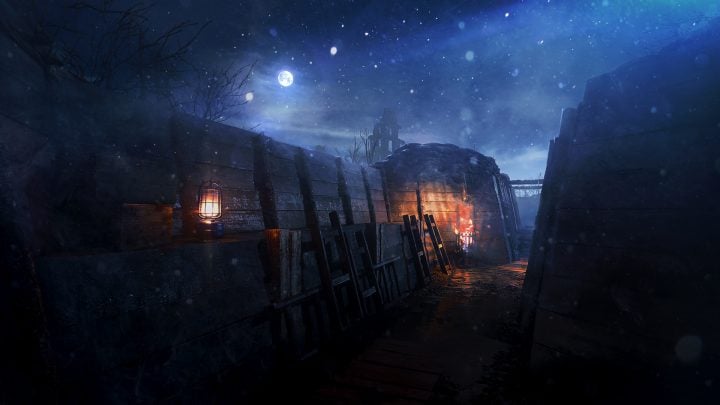 Again, Nivelle Nights will be baked into the Battlefield 1 update so don't go looking for it on the PlayStation Store or the Xbox Marketplace.
Where to Find the June Battlefield 1 Update Change Log
DICE's confirmed the official June Battlefield 1 update's change log (the list of new features and fixes) and you can find those notes posted right here on its forums.
Again, the update includes a long list of changes including Best Squads and tons of bug fixes for lingering Battlefield 1 problems.
Get Familiar with Nivelle Nights
Before you jump into the action it might be a good idea to get acquainted with Nivelle Nights and its content. There are several ways to do this.
For a general overview, check out EA's website. It outlines the historical nature of the map and provides some basics you should know about before you dig in.
If you want to get a little more in depth, take a look at the full Nivelle Nights live stream from EA Play 2017. The video above is the full two hours.
If you'd rather watch something a little more brief, take a look at the video above. It's a fan-made, unofficial trailer that will take you through some of the map's highlights.
Get Familiar with Frontlines
If you don't own They Shall Not Pass and you haven't played Frontlines, it might be a good idea to get familiar with how it works before diving in on Argonne Forest or Amiens.
Earlier this year, the developer released an excellent overview of the game mode. The video is less than two minutes long and it will help you get acquainted with the basic principals of Frontlines.
Prepare for Problems
The Battlefield 1 June Patch and Nivelle Nights have gone through extensive testing behind the scenes and in the Battlefield 1 CTE. Despite the testing, the update's far from perfect.
Once you download the June update and its contents there's a very good chance you, or someone you know, will run into an issue with the new software. In fact, we're already hearing about various issues with the new map and its update.
It's difficult to predict what might see and that's precisely why you'll want to be prepared to report and fix any issues you come across.
If you run into a problem with the June update, you'll want to consult our list of fixes for common Battlefield 1 problems.
You'll also want to to report whatever you see to DICE so that its engineers can get to work on fixes. Remember, the company is planning to deliver monthly Battlefield 1 updates so you might just see a fix for your issue appear in the next patch.
13 Things to Know About Battlefield 1 In The Name of The Tsar
In the Name of the Tsar Size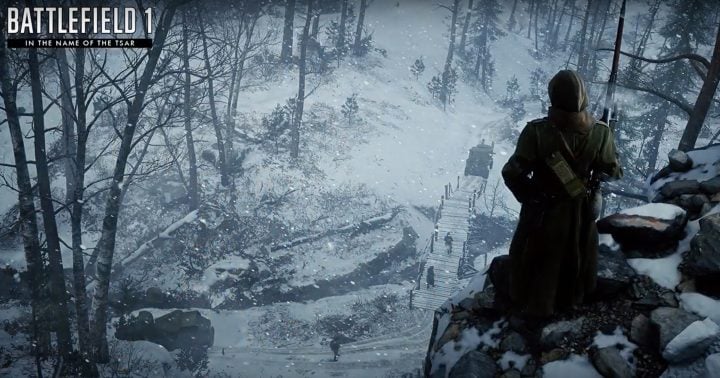 In the Name of the Tsar is now available, in full, to those of you who own the Premium Pass.
If you own the Battlefield 1 Premium Pass you'll simply need to download the latest Battlefield 1 update to unlock the rest of the DLC's content. The update is mandatory for all Battlefield 1 players.
If you're planning to play Battlefield 1 today or in the near future, here's what you can expect from the In the Name of the Tsar update's size. It's a huge download for all three platforms.
PS4: 10.1GB
Xbox One: 10.1GB
PC: 8.4GB
If you've skipped Battlefield 1 updates from previous months, you'll require even more space on your console's hard drive.
If you're running out of space on your system, you'll need to cleanup your hard drive. And if your connection can be slow, you might want to plug in an ethernet cord.

This article may contain affiliate links. Click here for more details.