Battlefield 1 Operation Campaigns Update Release Date Tips
The next Battlefield 1 update is set to arrive tomorrow for Xbox One, PlayStation 4, or Windows PC and owners should start prepping for its arrival.
The November Battlefield 1 update will deliver more than just a list of bug fixes and tweaks to the game's balance. It should also come with some brand new features for the popular World War I sim.
DICE initially planned to push its new Operation Campaigns features to Battlefield 1 players in October, but wound up pushing the changes to November.
The developer's November update is now called the Operation Campaigns update and DICE plans to push its content live for all three platforms on November 8th.
With the release date imminent, some of you might benefit from doing some light prep work and our guide will take you through some steps to take before DICE pushes the its November patch.
Battlefield 1 November Update Release Time
Most of you are probably familiar with the company's roll out process, but here's a quick reminder for those that don't typically follow along.
Starting on November 8th, DICE will bring down the Battlefield 1 multiplayer servers in order to deploy the November patch. Here's what the release time looks like for Xbox One, PS4, and PC.
PC: Multiplayer will be offline for 2h starting 08.00 UTC / 12.00 AM PT.
PS4: Multiplayer will be offline for 2h starting 10.00 UTC / 2.00 AM PT.
Xbox One: Multiplayer will be offline for 2h starting 12.00 UTC / 4.00 AM PT.
If you don't want to stay up late or if won't have time to download the patch before heading to work or school, make sure you flip automatic updates on. That way, the update will download while you're away from your console or computer.
Clean Up Your Hard Drive
We don't know how big the Operation Campaigns update will be. Most Battlefield 1 patches are several gigabytes (though last month's patch was much smaller) so we're expecting a fairly significant download.
If you have a ton of free space on your internal/external hard drives, skip this step. You should be good to go whenever DICE decides to release its update.
However, if you're nearing the storage threshold, use the time between now and the update's release wisely.
Now would be a good time to look through the files on your hard drives and delete the clutter. This way, you won't have to worry about it when the update arrives.
If you're struggling with your internal storage think about picking up an external hard drive. There are a ton of inexpensive options out there, but this 2TB portable external hard drive from Seagate is good choice.
How to Download the November Battlefield 1 Update
If you don't turn on automatic updates, you'll need to download the patch manually. The next Battlefield 1 update is a mandatory patch for all three platforms.
Once DICE releases the Operation Campaigns patch you'll simply need to turn your console on and fire up Battlefield 1.
Once you start the game you should be prompted to install the latest patch(es). If you skipped any of the previous Battlefield 1 updates, you'll need to download those before you can get back into the game.
If you haven't played Battlefield 1 in a few months, now would be a good time to check for updates you missed.
Where to Find the Change Log
DICE usually releases the official change log on release day, soon after it's done deploying the update for all three platforms. When it's ready, you'll be able to find the official notes right here.
Simply select the Update Notes drop down and scroll down to the appropriate update.
Get Familiar with Operation Campaigns
Now that the release is imminent, you should start getting familiar with some of the November update's potential changes. Again, an official change log hasn't been confirmed, but these are a few things we're expecting from DICE in November.
First and foremost, you'll want to get acquainted with Operation Campaigns.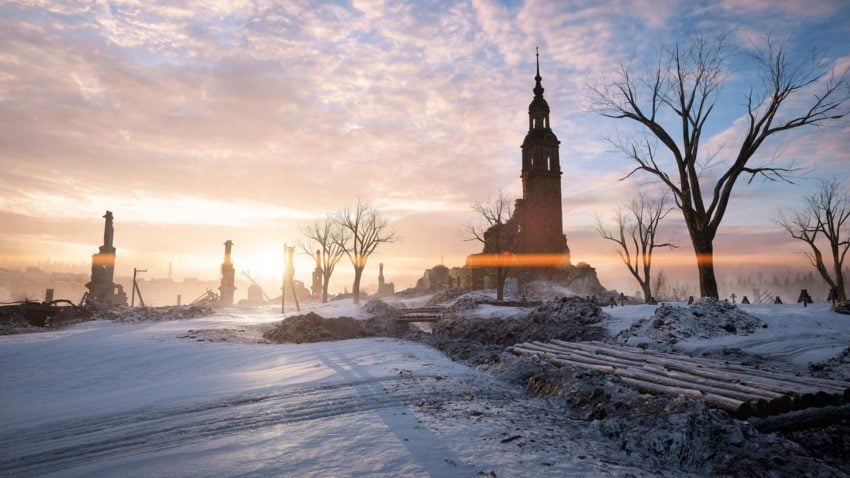 DICE says Operation Campaigns will "expand on the frontline clashes between attackers and defenders, stringing together multiple Operations and adding unique rewards to the mix." If you love the Operations game mode, this should interest you.
The first Operation Campaign is called Eastern Storm and it combines two Operations from Battlefield 1 In the Name of the Tsar DLC: Brusilov Offensive and Red Tide.
Eastern Storm will be available to Premium Pass holders and those who own the standalone Battlefield 1 In the Name of the Tsar expansion.
Later in November, the developer says it will add another campaign called Fall of Empires. This campaign is a combination of Iron Walls and Conquer Hell, two maps from the base game. It's unclear if DICE will push out another update or if it will simply flip a switch to deploy the new campaign.
Battlefield 1 players who complete the active Operation Campaign (by scoring enough points before it expires) will earn a special Battlepack. There will also be a new Operation Campaigns codex to unlock.
Dig Into Frontlines
If you haven't tried the Frontlines game mode yet, now might be the time to give a try. The November update should deliver two new Frontlines maps.
The maps aren't brand new, but they're new to Frontlines. Nothing is confirmed, but it sure looks like Sinai Desert and Suez, two maps from the base game, will be included in Frontlines starting this month.
DICE's tested both maps on the CTE which means Battlefield 1 players have been sharing their experience with the rest of us. The video below showcases Frontlines on Suez and it's worth a look so that you can get familiar with the spawn points and the flow of the game.
Get Reacquainted with Nivelle Nights
DICE recently confirmed plans to deliver Nivelle Nights, a night map from the They Shall Not Pass DLC, for all players starting in November. We expect this change to go live when Operation Campaigns arrives.
If you aren't familiar with Nivelle Nights, start digging in. The video above showcases the map in great detail and it's worth a look if you don't already own the Premium Pass or They Shall Not Pass DLC.
Get Ready for Problems
The November update went through testing behind the scenes and in the CTE, but it'll cause problems for some Xbox One, PS4, and PC users. New updates always do.
It's hard to predict what problems you'll see so it's important to be ready. To help, we've put together a list of fixes for common Battlefield 1 problems. Bookmark that page in case you need it.
If run into a bug you should report what you see to the developer. This way, DICE can get to work on fixes and patch things up in a future update.
DICE plans to release at least one more update before the end of the year. The company's Turning Tides DLC is still on track for next month and the developer should roll out a base update alongside the initial release.
For more on Turning Tides, take a look at our roundup below.
11 Things to Know About Battlefield 1 Turning Tides
Turning Tides North Sea Download Size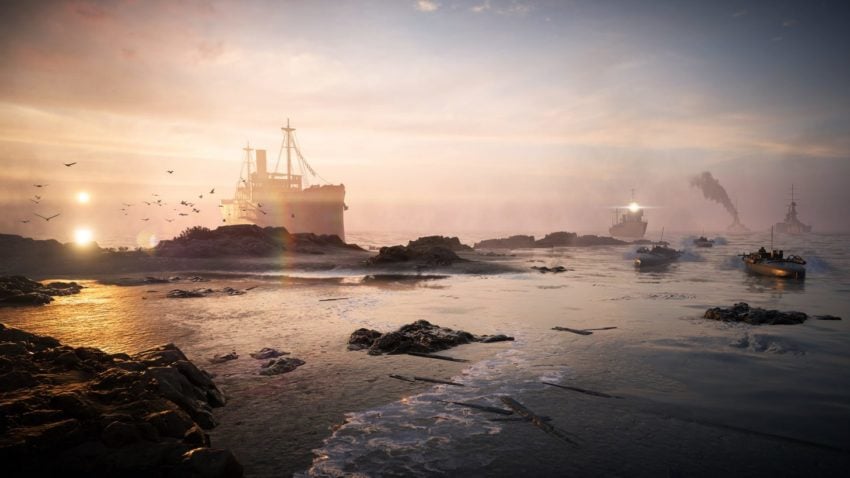 DICE's North Sea Turning Tides content has finally rolled out alongside the developer's January update. The January update, like the December update, is a big one for all consoles and all players.
If you plan on playing the game and Turning Tides North Sea you'll need to download a significant update to your console of choice. Here's what you can expect:

PS4: 6.5 GB
Xbox One: 6.9 GB
PC: 4.7 GB
Again, this Battlefield 1 update is a mandatory patch for all players, not just those who own the game's Premium Pass.

This article may contain affiliate links. Click here for more details.