Battlefield 1 Turning Tides Release Date Tips
The Battlefield 1 Turning Tides DLC release date is still a few weeks away, but there are some things you can do, right now, to prepare for its arrival.
DICE recently confirmed a flurry of Turning Tides details including the DLC's new faction, ranks, weapons, maps, and release date.
Battlefield 1's third DLC expansion is set to arrive in December though some of its content, two maps and the British Royal Marines faction, will land sometime in January.
We've still got a few weeks, and at least one Battlefield 1 patch, to go before DICE trots out Turning Tides and its long list of changes.
That said, there are a few things Premium Pass holders, and prospective Turning Tides buyers, can do before the expansion arrives.
Our list of Turning Tides tips will help get you, and your console, ready for the DLC's highly anticipated release date. They could also save you some money.
Turning Tides Release Time
If you own the Battlefield 1 Premium Pass or Battlefield 1 Revolution (the base game bundle + Premium Pass), you'll get access to Turning Tides' first batch of content on December 11th. Premium Pass holders will get access to Turning Tides two weeks before everyone else.
We don't expect EA or its retail partners to offer Turning Tides pre-orders ahead of its release date so if you want to play the DLC ASAP, you need to buy the Premium Pass or Battlefield 1 Revolution if you don't already own the base game.
Turning Tides will almost certainly be included in a base game update. They Shall Not Pass and In the Name of the Tsar were both included inside a mandatory patch for all Battlefield 1 owners, not just those who own the Premium Pass.
Battlefield 1 veterans known when to expect the Turning Tides release, but if you recently bought the game or the Premium Pass, here's a reminder.
If you want to play Turning Tides ASAP, you'll need to endure through some server downtime. DICE will take its multiplayer servers offline in order to deploy the update and the DLC's content.
Unless it does something completely different this time around, you can expect Turning Tides' release time to look a little something like this for Premium Pass holders:
PC: Multiplayer will be offline for 1h starting 08.00 UTC / 12.00 AM PT.
PS4: Multiplayer will be offline for 1h starting 10.00 UTC / 2.00 AM PT.
Xbox One: Multiplayer will be offline for 1h starting 12.00 UTC / 4.00 AM PT.
Another reminder: If you decide to buy Turning Tides as a standalone piece of content, the DLC will just unlock two weeks after it arrives for Premium Pass holders with no additional download needed.
Update Your Game
When you go to update your game in December make sure your game is up to date. Otherwise, you'll have to deal with a prolonged download process.
DICE's monthly Battlefield 1 updates are mandatory for everyone. If you want to play Battlefield 1 on your platform, you've got to download them.
If you've missed a bunch of these updates you'll be forced to download them in December when Turning Tides and its update go live.
DICE's next Battlefield 1 update arrives in late November. If you haven't updated in awhile, but plan to play Turning Tides, make sure you download the latest update and any other updates you've missed before Turning Tides arrives.
Try Turning Tides
With a release still a few weeks out, we could see Turning Tides re-enter the Battlefield 1 Community Test Environment (CTE). If you own the Premium Pass and you're accepted into the program, this will allow you to try the DLC content ahead of time.
DICE is testing Turning Tides on the Xbox One, PlayStation 4, and Windows PC and public testing might continue as the developer looks to polish the maps, balance the weapons, and squash bugs.
If you have access to the Battlefield 1 CTE, you'll want to give Turning Tides a try when it appears in testing. DICE will post its updates on the Battlefield 1 CTE Reddit so that's a great site to bookmark if you're interested.
If you haven't signed up for the Battlefield 1 CTE yet you might try before Turning Tides is released. The CTE is open to PC, Xbox One, and PS4 users who own the Premium Pass though space is limited.
If you don't own the Premium Pass or you're simply unable to secure a spot in the CTE, find a friend who does have access and give the maps and the DLC's other content a whirl.
Getting hands-on with Turning Tides' content before the release date will give you an advantage over those who didn't get to try the maps, weapons, and vehicles ahead of time.
Trying the DLC in the CTE could also help you make a decision between buying the Premium Pass and buying Turning Tides a la carte.
Get Familiar with the Turning Tides Maps
If you can't get access to Turning Tides in the Battlefield 1 CTE, you can get familiar with the game's various maps, weapons and other features without picking up a controller.
As we push toward the game's release date we've started to see Turning Tides content trickle out. If you're unable to play the DLC, these videos are the next best thing.
Cape Helles
Achi Baba
DICE will probably hold at least one map back from the CTE, but we've already seen Cape Helles and Achi Baba appear in the CTE. The other maps are Heligoland Bight and Zeebrugge.
Premium Pass vs. Standalone DLC
If you want to play Turning Tides content right when it comes out, you need to own the Premium Pass.
EA's Battlefield 1 Premium Pass is a $50 (or less) season pass that nets you two weeks early access to DLC maps, priority in queues, and some additional content including unique dogtags and 14 superior battlepacks.
DICE will also release Turning Tides as a standalone expansion which will let you buy it separate from the rest of the Battlefield 1 DLC. Turning Tides will cost $15.
If you're interested in Turning Tides, start thinking about how you want to approach it. To help you pick the best route, we've put together a guide to the Premium Pass.
Look for Premium Pass Deals
If you want the Premium Pass, but don't want to pay full price, keep your eyes open for deals.
We've seen a bunch of Premium Pass deals emerge recently and you'll want to be on the lookout for price cuts on the road to Turning Tides' release date.
We don't expect retailers to offer any deals on the standalone version of Turning Tides, at least not right away.
Use Premium Trials
If you can't make a decision about Turning Tides or the Premium Pass, you should wait until December.
DICE is planning to run Premium Trial periods from November 22nd to December 4th and December 8th to December 10th. This will give you a chance to play the first two DLC packs before Turning Tides arrives.
DICE also has another program called Premium Friends. When Premium Friends is active you can play DLC content if you're in a party with a friend who owns the Premium Pass.
If you're interested in trying the final version of Turning Tides or other Battlefield 1 DLC content for free, you'll need to keep an eye on the Battlefield 1 calendar.
Clean Up Your Hard Drive
We expect the Turning Tides DLC, and its mandatory update, to be massive.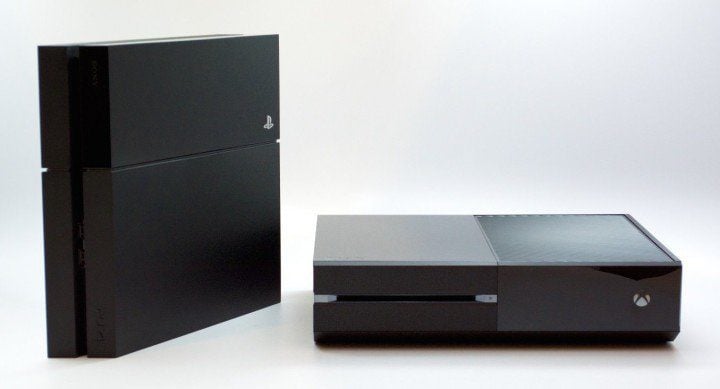 They Shall Not Pass and In the Name of the Tsar were huge downloads. To give you an idea, In the Name of the Tsar and its update require 10GB of free space on the Xbox One and PS4 and 8.5GB on the Windows PC.
You don't need to go crazy right now, but it might be a good idea to look into your games and other files.
If you're nearing your hard drive's threshold, you might need free up some space in order to install the DLC. If you find yourself struggling with a decision over what to delete, it might be time to invest in an external hard drive.
There are a ton of options out there, but this 2TB portable external hard drive from Seagate is one of our favorites.
Prepare For the Download
If you want to play the DLC soon after it comes out, make sure you're prepared for the download.
If your home wireless connection can be slow, we recommend plugging an ethernet cord directly into the back of your Xbox One, PS4, or Windows PC. This could help speed up the DLC's download.
If you aren't going to be home on the DLC's release date, it might be a good idea to turn your console's automatic updates on. With automatic updates turned on, Turning Tides and the accompanying update will download while you're sleeping or out at school/work.
Where to Find the Turning Tides Change Log
The CTE will alert you to some of the changes coming in December, but DICE won't release the final Turning Tides change log until December.
When the company is ready, the change log typically appears after the server down time, you'll be able to find it posted for all three platforms right here. Select Update Notes from the drop down menu in the top right.
Be Ready for Problems
DICE will do its best to squash Turning Tides problems, but issues will make it into the final release so you'll want to be prepared.
Some of these issues will be small annoying bugs. Others could prevent you from enjoying the game and its new content.
To help you get ready, we've put together a list of fixes for common Battlefield 1 problems. It's a good resource to bookmark and it could come in handy on release day and beyond.
If you do run into a problem with Turning Tides, be sure to report the issue(s) to DICE. This way, its engineers can include a patch in a future update.
11 Things to Know About Battlefield 1 Turning Tides
Turning Tides North Sea Download Size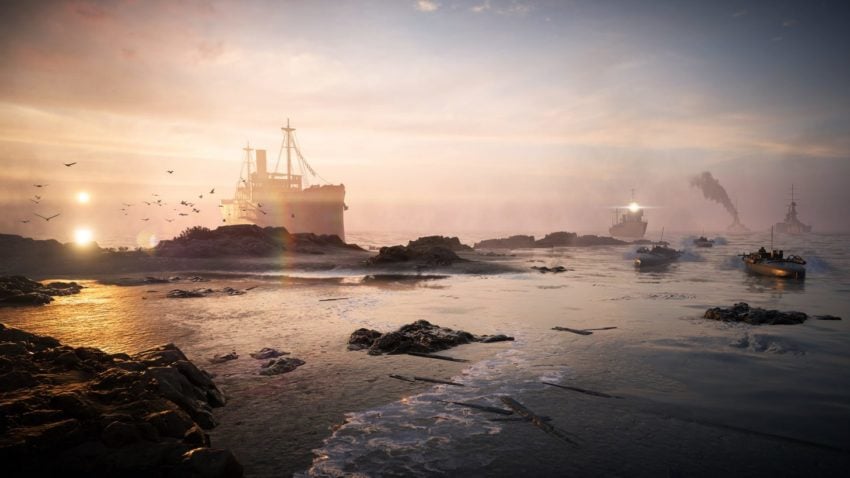 DICE's North Sea Turning Tides content has finally rolled out alongside the developer's January update. The January update, like the December update, is a big one for all consoles and all players.
If you plan on playing the game and Turning Tides North Sea you'll need to download a significant update to your console of choice. Here's what you can expect:

PS4: 6.5 GB
Xbox One: 6.9 GB
PC: 4.7 GB
Again, this Battlefield 1 update is a mandatory patch for all players, not just those who own the game's Premium Pass.

This article may contain affiliate links. Click here for more details.