Best Action Games for Android
Are you looking for the best action games for Android to keep you entertained? With thousands of games on the Google Play Store finding quality ones is often difficult. However, Action games are a huge genre with tons of options. Everything from shooter games, fighting titles, battle royale games, racing and more. We've combined the best of the best all into one list for you below.
These days gaming on mobile is extremely popular due to huge screens and powerful processors. We're nearing console-quality graphics. If you love action games and want to keep your skills sharp, read on for some games worth trying today.
Read: Best First Person Shooter Games for Android
Everything from platform titles, adventure games to top-down shooters and more all count. Whether you want to enjoy some easy to play action games or get the heart pumping, there's something for everyone. There are too many to list and we'll be adding more as 2018 continues, but these are a good place to start.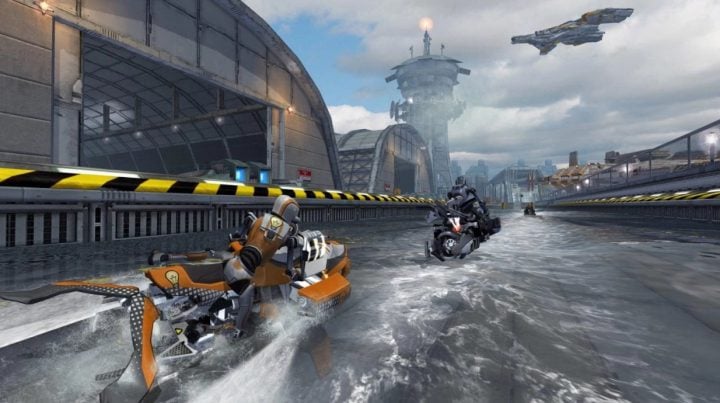 There is certainly no shortage of games these days. However, some just simply aren't worth downloading or paying for. Which is why we've gathered a few of our favorites. At the same time, developers continue to deliver excellent titles year in and year out.
In the past, we've detailed many different games to keep you entertained. Like the best racing titles for Android. However, here we want to keep the genre broad and offer something that almost anyone can enjoy.
Read: Best Games Like Fortnite for Android
All of the games below are full of fun, action, and adventure. They'll keep you busy for hours on end, on the edge of your seat, or entertained on a long trip. We have Halo knock-offs, Call of Duty type gameplay and so much more. Without further delay, these are the best action games for Android. Additionally, check out these 100 best Android apps.
Grand Theft Auto
If you're a fan of the Grand Theft Auto franchise on PC or console, why not play them on Android? Luckily for us Rockstar Games has actually ported five GTA titles to mobile devices.
My personal favorite still has to be Grand Theft Auto: Vice City, but that's just one of four others you can try on any Android smartphone or tablet. The graphics are amazing, basically the same as a console, and the controls are surprisingly really good. Not to mention most have Bluetooth controller support. Try Vice City, San Andreas and others, or download them all.
It's worth noting that since these are the full games, they take up a very large amount of space. We'd recommend a device with an SD card just to be safe. Additionally, these aren't all that kid-friendly, but you already knew that. Right? Either way, get one or all from the play store.