Best Bluetooth Controllers for Android
In this guide we'll share a list of the best Bluetooth game controllers for Android or mobile phones in 2018. Most mobile games are designed to work with a touchscreen, but some are even better with a game controller. Whether you're playing console ports or PUBG Mobile, you'll want one of the best Bluetooth gamepads.
Lately, more and more games are getting released with support for gaming controllers. Whether that's a game for the NVIDIA Shield, VR games, or popular emulators.
Read: 10 Best PUBG Like Battle Royale Games for Mobile
A Bluetooth controller for Android will let you control your Android TV, deliver a better gaming experience, and most of them work with other apps too. Like productivity apps or children games. Furthermore, most of our recommendations below work with iOS or a PC too. Basically, these are the best Bluetooth controllers, period.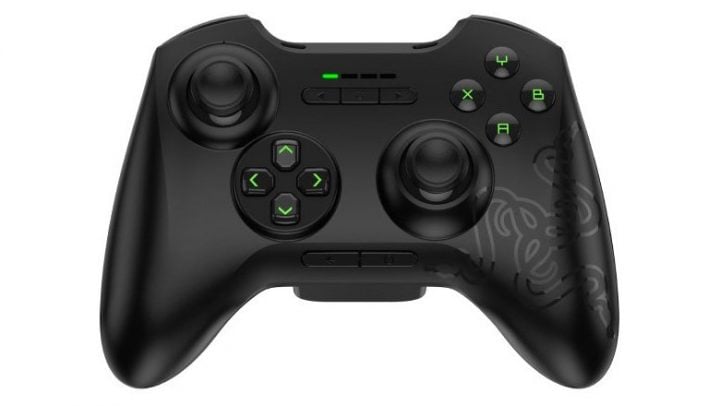 We have roundups of great first person shooter games, racing games, casual games, and games like Fortnite. Most of these recommend a Bluetooth controller, or will at least benefit from you having one.
So, get a controller and turn regular apps into a console-like experience, and truly showcases the power of Android gaming. Many even come with software to customize what buttons do what, which is perfect for building in Fortnite or hitting the NOS in Asphalt 9.
Without further delay, these are the best Bluetooth game controllers for Android. Some will deliver an Xbox like experience, while others are just general designs. We even have controllers with built-in kickstands, phone holders, or built-in batteries to charge your phone while you play. Buy one today and enjoy all the benefits of high-quality Android gaming.
MOGA Pro Power
Power A makes some of the best controllers for Android smartphones and tablets. For years they were the go-to brand, and the Pro Power is still one of the best yet. It has so much to offer for a low price that we had to include it right out of the gate.
The MOGA Pro is a well-designed and durable game controller that pairs instantly and easily over Bluetooth. It doesn't just "work" with Android, it's actually designed for it. Some games are even MOGA-approved. Between the fancy textured grips for ease of use, to the ABXY buttons and more. It does it all.
The MOGA has two joysticks, a D-Pad, two triggers and two shoulder buttons. Basically everything you'll ever need. There's a built-in phone clip that holds your phone too, making it an all-in-one kit. They do give you a small plastic tripod stand in the box too, if you'd like to game on a flight or at the dinner table.
And finally, it is called the "Power" for a reason. The MOGA controller has a 2,200 mah battery inside. That's enough to last plenty long during a game session or you can recharge your phone and play even longer. Neat, right? It's one of our favorites for under $40.
Buy it on Amazon for $38.50 (the Hero is smaller and more affordable, too)