The Best Budget Apps for 2020
HomeBudget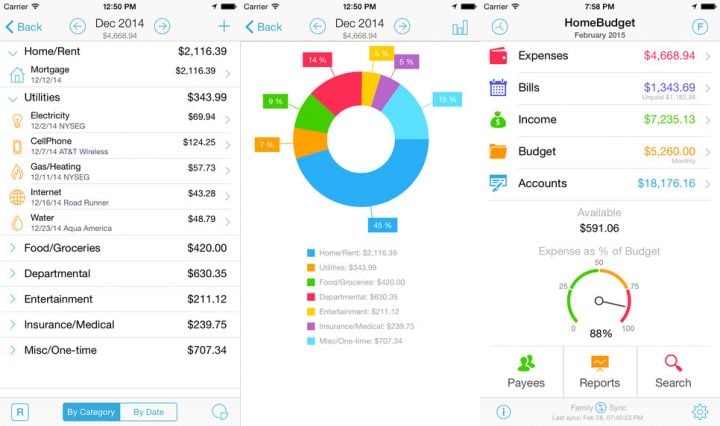 With the Home Budget with Sync app for iPhone, iPad, Android, Mac and Windows you can sync a personal budget between all of your devices. You do need to buy the app on each platform you want to use it on, which is a downside, but there is a lot of flexibility for users who want a more hands on approach to budgeting.
With HomeBudget you can share between family members and between your devices so you see the same budget on all of your devices.
HomeBudget is a good option for users who want to be able to do a lot of manual manipulation. This is not the best budgeting app for every user, but for those who want a lot of control it is an excellent choice.
HomeBudget is $4.99 on iPhone and iPad, $5.99 on Android, $19.99 on Mac and $14.99 on Windows.