20 Best Samsung Galaxy S9+ Cases
Olixar Ring Case with Finger Loop ($13)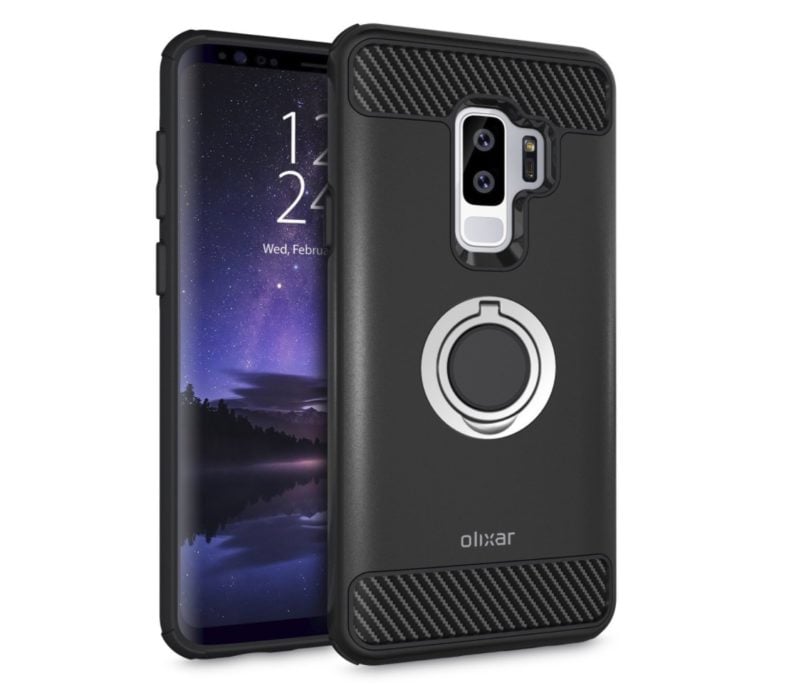 An extremely popular trend lately is "loops" or rings on cases. You've probably seen a few friends or family members with these types of cases. They have a little pop-up round thing that goes between their fingers to make it easier to hold and use a phone with one hand. Loopy cases are a popular option.
However, we found something just like those $50 cases, but it's only $12.99
The Olixar Ring Case is your typical case that offers plenty of protection in a nice TPU and polycarbonate frame. There's a metal ring on the back though, which folds shut and is completely out of your way.
Fold the ring open and put your finger through it, and you'll get a better grip for using your phone with one-hand. They're also fun to just play and fidget with. Additionally, you can fold it out and the ring doubles as a kickstand for hands-free movies. It's a good little case.

As an Amazon Associate I earn from qualifying purchases.