20 Best Samsung Galaxy S9+ Cases
Samsung Clear View Standing Case ($55)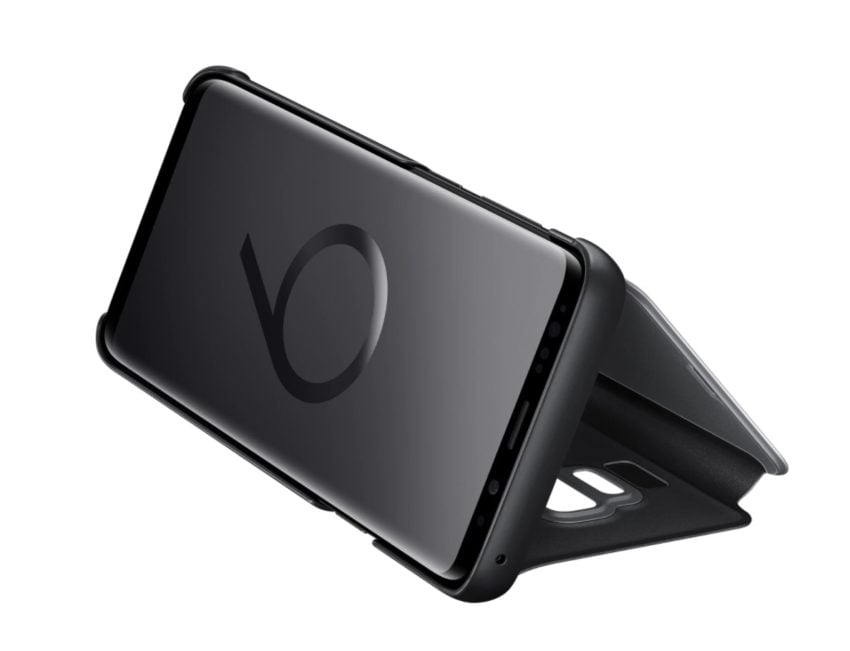 Next, we're going to recommend one of Samsung's official cases. The Samsung Clear Standing cover is a case with three unique features.
This case offers 360-degrees protection, including keeping the screen safe. That screen flap is see-through and allows for at-a-glance notifications to bleed through. Basically, you can use your phone and get important information without opening the case.
Then, the folio flip cover folds backward and doubles as a kickstand. Perfect for watching movies, YouTube, or Netflix and enjoying it with the new dual stereo speakers. And finally, it's an overall decent case that's sleek and durable. Samsung offers it in multiple different colors to match your Galaxy S9+.

As an Amazon Associate I earn from qualifying purchases.