Best Halo 5 Black Friday Deals
With Black Friday 2015 just a few short days away, we want to outline some of the best Halo 5 Black Friday deals.
Halo 5 has been out on Xbox One for several weeks now. It's one of the best games of the year and it's a game that should be on your radar this holiday season.
While we haven't seen a ton of Halo 5 price cuts emerge in the weeks since launch, we have managed to track down a number of enticing Halo 5 deals.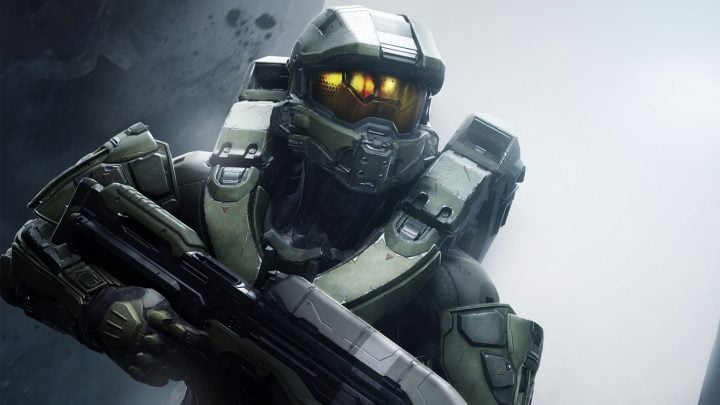 We've rounded up the best Halo 5 Black Friday deals to help save you some money or get something extra with the game. We might see more Halo 5 deals emerge between now and Cyber Monday but this list will help get you started.
Best Halo 5 Black Friday Deals
A few of these Halo 5 deals won't be available until Black Friday but there several that are available right now. If you want to score a Halo 5 deal, you don't have to wait until Thanksgiving 2015, Black Friday 2015 or Cyber Monday 2015 to save.
Best Buy Black Friday Deal
Best Buy Black Friday includes a Halo 5 deal that will net you three months of Xbox Live or PlayStation Plus for only $5. If this were a typical day, it would cost you $25 for an Xbox Live subscription and $18 for PlayStation Plus.
If you want to play Halo 5 co-op with friends, you need to be logged in. There isn't local co-op for the campaign. You'll also need a subscription to enjoy the multiplayer which, as you might expect, is a huge part of the game.
Amazon Black Friday Deal
If you're looking to score a Halo 5 limited edition bundle and you want to save a little bit of cash, you can take advantage of Amazon's offer starting on November 27th.
The retailer will be shaving $25 off the bundle and including a free copy of Forza Horizon 2 with the deal as added incentive. If you have Amazon Prime, you'll get free shipping thrown in.
If and when the game is sold from Amazon, you'll also be able to save $5-10 if you have an Amazon Prime account thanks to the Amazon Prime Member Savings program.
Dell Black Friday Deal
This isn't a huge deal but it'll save you $20.
Dell's offering the Xbox One 1TB Halo 5: The Guardians Limited Edition Console bundle with a free controller stand. The stand typically costs $20.
Microsoft Black Friday Deal
Microsoft is going to cut its Xbox One Limited Edition Halo 5: Guardians Bundle down by $50 starting on Thanksgiving.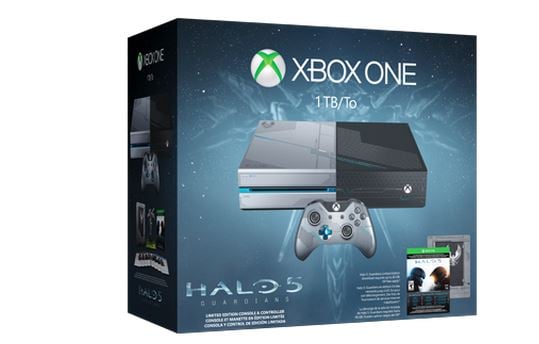 The company's deal will stretch from November 26th to November 30th giving you several days to think about picking up the game alongside the console.
H-E-B Black Friday Deal
With an in-store coupon, you'll be able to knock the price of Halo 5 down to $40 at H-E-B. This deal is valid on Black Friday only. Unfortunately, H-E-B isn't a national chain. If you live in Texas, or close to Texas, you're in luck.
GameStop Halo 5 Deal
GameStop is knocking the Halo 5 price down to $40 but you can scoop up the official strategy guide for $15. That's a savings of $10. That's a little cheaper than Amazon.
Meijer Deal
Meijer's Black Friday ads include a $10 discount on the price of anything that costs more than $50. Halo 5 is normally a $60 game so you'll be able to drop it down to $50. On Saturday. This is not a Black Friday deal.
If you want to snag Halo 5 on Black Friday you can go in and save $50 on any Xbox One Console including the Halo 5 Xbox One bundle. The retailer says that you'll also get $50 off your next shopping trip at the store.
Other Halo 5 Deals
There are a few other Halo 5 deals worth noting.
Dell's going to be offering a nice Cyber Monday Halo 5 deal that includes an Xbox One, Gears of War Ultimate Edition  and a BDA Halo-themed controller charging stand.
If you live in the UK, you can also take advantage of this eBay deal that knocks 40% off the full price of the game.
Best Black Friday 2015 Deals & Ads
Walmart Black Friday 2015 Ad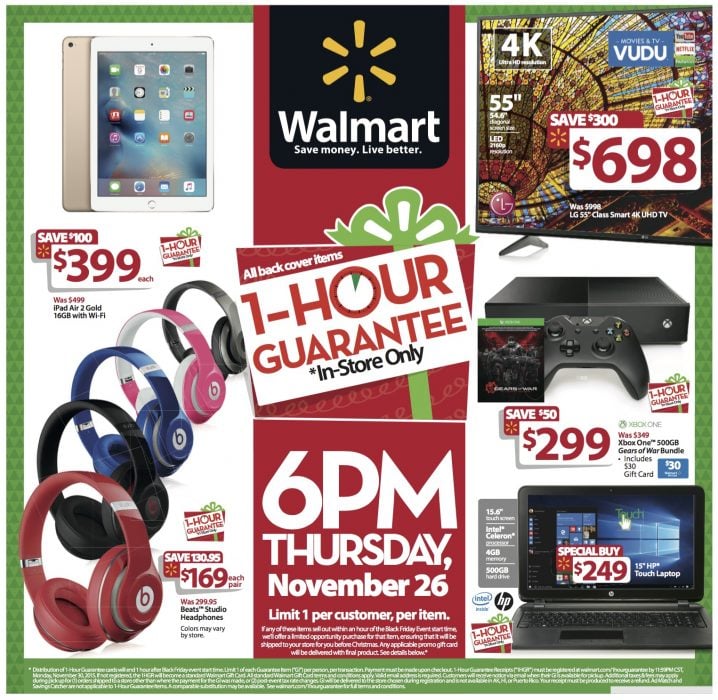 The Walmart Black Friday 2015 hours start online at 12:01 AM Pacific on Thanksgiving Day and in store at 6 PM local time on Thanksgiving. Make sure you check out the online Walmart Black Friday 2015 deals.
Today we are able to see the Walmart Black Friday 2015 ad, and it is available on the iPhone or Android before the general web. The ad includes over 300 Black Friday 2015 deals across a variety of categories.
Read: Are 1 Hour Guarantee Black Friday 2015 Deals Worth Buying?
Walmart confirmed the return of the 1 Hour Guarantee that promises availability of five big deals in the Walmart Black Friday 2015 ad. If Walmart runs out, shoppers who are in line at the right time will get an option to buy these items for delivery by Christmas. These deals include;

iPad Air 2 Gold 16GB Wi-Fi for $399 ($100 savings)
Beats Studio Headphones for $169 ($130.95 savings)
LG 55" Class Smart 4K UHD TV for $698 ($300 savings)
Xbox One 500GB Gears of War Bundle with a $30 Walmart Gift Card for $299 ($50 savings)
15" HP Touch Laptop for $249 (special buy)

Check out more about the Walmart Black Friday 2015 ad to see the deals.

This article may contain affiliate links. Click here for more details.