Best iPhone 6 Deals: June 2015
Are you ready to buy a new iPhone 6 or iPhone 6 Plus? Here are the best iPhone 6 deals available in June including limited savings of $200 on the iPhone 6 on major U.S. carrier. We'll show you the best June 2015 iPhone 6 deals for users ready to sign a new contract and several deals for buying an iPhone 6 off contract.
The iPhone 6 deals are only good on specific carriers, but the unlocked refurbished iPhone 6 deals offer a cheaper way to use one of these phones on AT&T or on T-Mobile.
Read: What Color iPhone 6 Should I Buy?
At the start of June Apple drastically changed how you can buy the AT&T iPhone 6 and Best Buy followed along. Apple Online and Best Buy only offer the AT&T iPhone 6 and iPhone 6 Plus on AT&T Next, which means there is no more $200 iPhone on a contract from AT&T at these retailers. It also cuts off access to many of the big deals.
We'll update this list of iPhone 6 deals in June 2015 throughout the month as new deals arrive. Some of the best deals only last for a short period. The $200 off iPhone 6 deals we'll start with are only good until late-June.
$200 off with Best Buy iPhone 6 Deals
Best Buy offers a major series of Sprint and Verizon iPhone 6 deals for the 16GB iPhone 6. For this deal to work you need to trade in an iPhone 5 that is working, which means you aren't saving $199 up front like Best Buy suggests, but it is still a great deal for many users. Here's more on the $1 iPhone 6 deal at Best Buy.
You must be eligible for an upgrade for this to work. It is valid on the iPhone 6 16GB in any color that Best Buy offers for sale on Sprint and Verizon. Best Buy Rewards members get a bonus $25 reward certificate from the deal, which adds to the value.
Another option is to save $200 on the iPhone 6 and iPhone 6 Plus on contract without a trade in. Best Buy offers a $200 discount on the iPhone 6 128GB and the iPhone 6 Plus 128GB in all colors on a new two-year contract. This drops the price to the same as what you would pay for a 16GB iPhone 6 and is an excellent discount to take advantage of. This deal ends on June 9th and it does not combine with the 16GB option.
$20 off iPhone 6 Deals at Target
Shoppers who cannot make it to the Best Buy offer should check out the iPhone 6 deals at Target including $20 off the iPhone 6 and iPhone 6 Plus on Sprint and Verizon.
The AT&T iPhone 6 deals are no longer available, likely due to changes in how AT&T wants to offer contracts and this could signal an end to some of the best iPhone 6 deals on AT&T for the near future.
Walmart iPhone 6 Deals
Walmart continues to offer refurbished iPhone 6 and iPhone 6 Plus deals for shoppers who are OK with a refurbished iPhone. Walmart offers various storage sizes and color options on AT&T, Sprint and Verizon.
AT&T iPhone 6 is $525 to $725
Sprint iPhone 6 is $425 to $599
AT&T iPhone 6 Plus is $569 to $775
Sprint iPhone 6 Plus is $519 to $648
 Verizon iPhone 6 Plus is $599 to $748
You don't need to be eligible for an upgrade to take advantage of these iPhone 6 deals in June. Find these and other iPhone deals at Walmart.
Refurbished iPhone 6 Deals
Another excellent source for refurbished iPhone 6 deals is Gazelle. Many users already know you can sell your old iPhone to Gazelle, but the company also offers a service that sells certified iPhones back to users. Choose from Excellent or Good Condition with a 30 point inspection and a 30 day guarantee. Check out our Gazelle Certified Used Review to see how the service stacks up.
The prices vary from carrier to carrier and with condition but you can get the iPhone 6 for $499 and up and the iPhone 6 Plus from $579 and up on AT&T.
You don't need an upgrade to buy these iPhone 6 deals and iPhone 6 Plus deals.
What to Know Before You Buy a New iPhone 6
if you are looking to buy a new iPhone 6 in June 2015, you should make sure you compare the various ways you can buy a new iPhone. Sometimes a new payment plan is actually cheaper than buying an iPhone 6 deal on a contract because there is a discount on your data portion of the bill of $15 to $25 on Verizon and AT&T, plus Sprint offers some incentives on select plans.
You can also be sure to check out our best iPhone 6 apps posts to get ready and our favorite iPhone 6 cases in the slides below in case you need protection.
13 Awesome iPhone 6 Cases
Apple Leather iPhone 6 Cases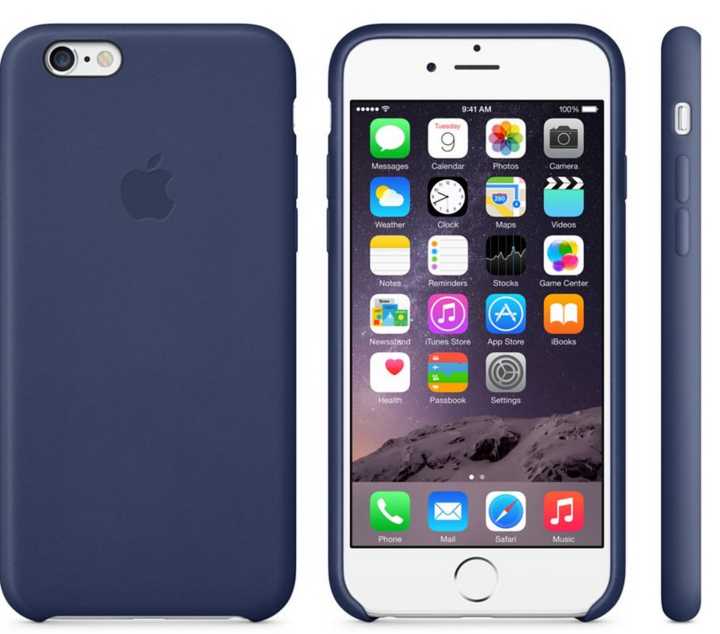 One of the most popular iPhone 6 cases is the leather iPhone 6 case from Apple. This case is one that you can find in any Apple Store on release day and is also listed with many carriers.
Apple designs the leather iPhone 6 case with premium leather in a small form factor that adds minimal bulk to the new iPhone. You can find the leather iPhone 6 case in five color options that match the white and black front of the iPhone 6.
Watch out if you buy the red iPhone 6 case as the leather model for the iPhone 5s wore very fast and looked dirty and grey soon after purchasing.
$45 at Apple

As an Amazon Associate I earn from qualifying purchases.