Best iPhone 6 Deals: May 2015
This is the list of the best iPhone 6 deals in May 2015 that can help you save big on a new iPhone without waiting months for a Black Friday deal. We even have deals to help you upgrade without paying full price when your contract is months away from an upgrade price.
If you know where to shop you can find the best iPhone 6 deals anytime of the year, but the list changes slightly each month as carriers, retailers and offers are constantly changing the discounts and deals you can get.
While you may not find a deal that offers $100 off the iPhone 6 any day of the year we'll help you save at least $20 on contract when you buy a new iPhone and over $100 when you buy a refurbished iPhone 6 deal.
Read: Free MLB at Bat with T-Mobile iPhones
You can score some deals direct form carriers, but most of the biggest iPhone 6 deals come from stores like Best Buy and Target who chop the price of a new iPhone 6 down to get you into the store and hopefully sell you some great iPhone 6 accessories and iPhone 6 cases.
We'll show you the best iPhone 6 deals for May 2015 and after you get your phone you can check out our iPhone 6 tips and tricks to learn how to use your new iPhone. We also have you covered with the best iPhone 6 apps you can download.
iPhone 6 Deals May 2015
So far the May 2015 iPhone 6 deals are fairly slim with a contract, but we expect to see a return of discounts throughout the month. It looks like Best Buy is in the middle of a huge push for the Samsung Galaxy S6 and Galaxy S6 Edge.
Before you sign a contract and buy one of these iPhone 6 deals in May you should consider and compare the contract and $0 down plan options to see which is best for you.
We'll update this list throughout the month as we discover new iPhone 6 deals. Many of these deals offer savings on all iPhone 6 colors and iPhone 6 storage sizes, but some will limit to the smallest 16GB model.
iPhone 6 Deals at Target
Target is the go to source for iPhone 6 deals in May 2015. Here you will save $20 on your new iPhone 6 on AT&T, Sprint or Verizon on a two-year contract. You can see the Target iPhone 6 deals online, but you need to go in store to get these deals.
16GB iPhone 6 – $179
64GB iPhone 6 – $279
128GB iPhone 6 – $379
This month we are only seeing a $20 iPhone 6 deal at Target, which is a drop from $50 off last month. You can buy all the sizes and colors, but there is no T-Mobile option.
iPhone 6 Deals at Walmart
You can find $20 off iPhone 6 deals at Walmart any day on new devices with a two-year contract, but you can also save big on refurbished iPhone 6 models at Walmart when you shop online.
These iPhone 6 deals are for refurbished models and you cannot buy them on a contract. This is a cheap way to upgrade when you are not eligible for a discount at a carrier or at a retailer.
Refurbished iPhone 6 Deals May 2015
AT&T is not selling refurbished iPhone 6 models now, but you can still score deals from Gazelle. Gazelle is normally known as a place to sell your old phone, but they also sell used and refurbished phones. We reviewed the Gazelle Certified Service and found that they deliver a great quality experience with phones that match the descriptions.
Here are the Gazelle iPhone 6 deals to check out.
16GB iPhone 6 – $499 – $529
64GB iPhone 6 – $579 – $599
128GB iPhone 6 – $669 – $699
These prices are for the Certified Good version, the Certified Like New models are slightly more expensive. There is a 30-day guarantee with the Gazelle Certified iPhones.
13 Awesome iPhone 6 Cases
Apple Leather iPhone 6 Cases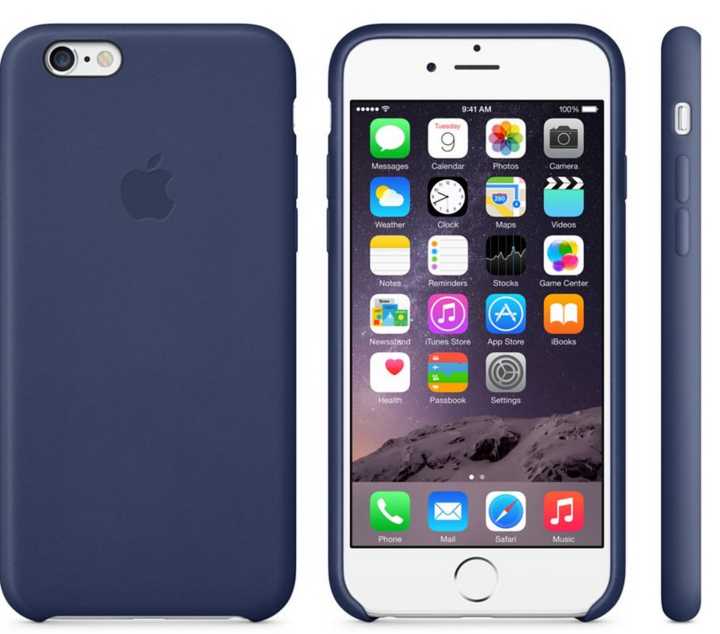 One of the most popular iPhone 6 cases is the leather iPhone 6 case from Apple. This case is one that you can find in any Apple Store on release day and is also listed with many carriers.
Apple designs the leather iPhone 6 case with premium leather in a small form factor that adds minimal bulk to the new iPhone. You can find the leather iPhone 6 case in five color options that match the white and black front of the iPhone 6.
Watch out if you buy the red iPhone 6 case as the leather model for the iPhone 5s wore very fast and looked dirty and grey soon after purchasing.
$45 at Apple

As an Amazon Associate I earn from qualifying purchases.