The Best iPhone Email App You've Never Heard Of
Notion.ai is the best iPhone email app I've ever used and it is likely the best email app you will ever install. It's easily one of the best iPhone apps of 2016 and a great Apple Watch companion.
Email sucks. We killed off internal email in 2011, using Yammer and several solutions later we are on Slack, but I still get an impressive amount of email every day.
Normally I cannot turn on any kind of email notification unless I want to see a non-stop parade of emails. Even reading my Gmail inbox on the iPhone is a pain some days.
Notion.ai solves every email problem I have. This is hands down the best iPhone email app that you can install. The email app uses smart learning to know what emails matter, what emails need a reply and what emails are worthy of a notification.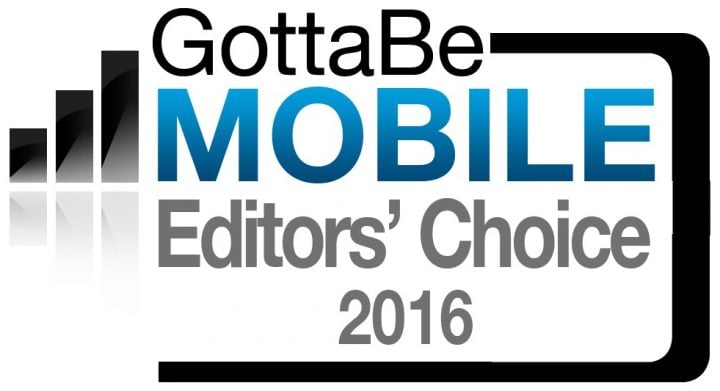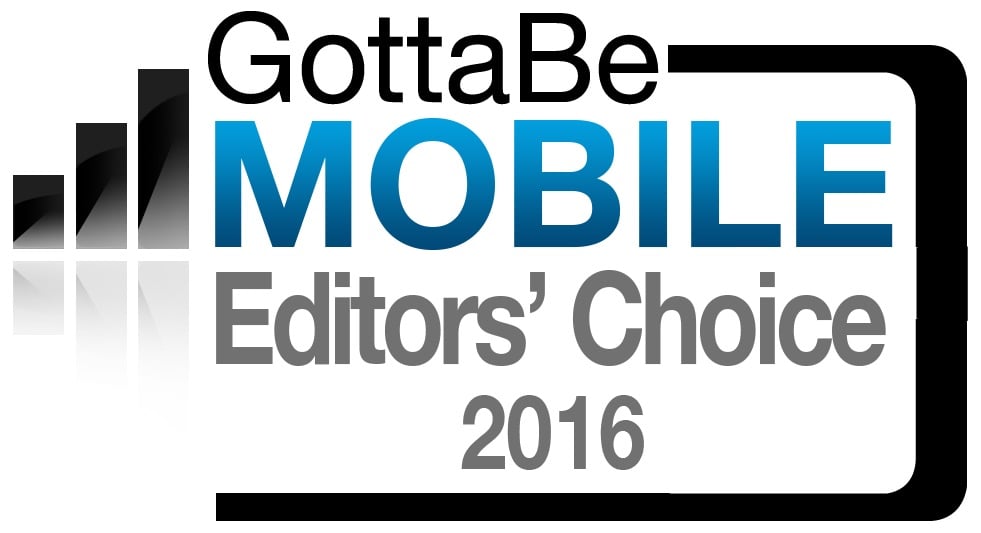 That's a big promise, but after several months of using Notion.ai it's become an indispensable tool. Because of the amazing performance that saves time and sanity Notion earns a Gotta Be Mobile Editor's Choice Award.
The Notion app is available for the iPhone and it is currently invite only, but you can grab a seat that opens up each day. If you tweet the company you can also get an invite pretty quickly.
Smart iPhone Email Notifications
I normally turn off all email notifications and a lot of other notifications, but I let Notion notify me. The app sends me two to four notifications a day, and somehow it is always for the most important emails I get.
There was no manual training or manual tagging of important conversations. After the Notion learning process was complete it started to send me important email notifications. These include emails from support about an important issue, an email that needed fast followup and other similar emails that I want to know about fast.
A recent study found that just getting a notification on your iPhone can damage your ability to complete tasks, even if you ignore it. That's why I turn off almost all notifications and the intelligent notifications from Notion are so amazing.
I allow these notifications on my Apple Watch too, so that I see the important tasks and messages quickly. It only works because the app knows what is and isn't important with impressive accuracy. This alone sells me on the app, but there is a lot more.
Intelligent Inbox on Your iPhone
If you think Priority Inbox is cool, wait until you see the inbox focus that Notion delivers. After a short learning period, less than a day, it makes important emails stand out and less important ones grey.
As you scroll through you can quickly archive the un-important emails using a single button and focus on the key emails you need to reply to.
Unlike some solutions that may automatically hide, this inbox simply makes the important emails stand out and allows you to still see the others so that you can catch any that still stand out to you.
The Most Important Questions in One Spot
If you get a lot of emails asking for you to do something or send a lot of emails asking for a response or some information Notion is an awesome companion.
At the bottom off the app, click on the Questions section to see emails asking you a question and emails that you have asked questions of others. This one stop shop lets you follow up on the most important emails in your inbox without searching and trying to remember what you are doing.
Another tab shows you the people you email the most, people you just met by email and others that you can track in an easy to see spot.
Swipe & Snooze Your Email
The Notion iPhone email app will automatically tag some of your email for archival, so you can tap one button to archive many emails, but you can also swipe to manage your inbox.
Swipe left to right to Star a message.
Swipe right to left halfway to Snooze a message.
Swipe right to left all the way to archive a message.
When you snooze a message in Notion you will get a notification to deal with that message at a time that is convenient. You can choose basically anytime you want to deal with it. Instead of putting this into a separate task management tool or remembering to deal with it later you simply set a reminder.
I find the Snooze option really handy when I need to spend more than a few minutes to reply to someone and I want to push it to that afternoon or to the next day so that I can stay on track. It's also useful if I need to respond with information from my desktop.
Notion iPhone Email App Security & Trust
Notion will use the metadata in your email to deliver the intelligent alerts and the smart inbox that you want. The company shares a trust policy that outlines what they collect and store, so that you can read up on that if you are concerned.
The Best iPhone Email App
Notion is the best iPhone email app we've ever used. It transforms how I manage email on my iPhone and helps me get back to my desk set up to handle the rest of my messages.
There is no Notion app for desktop yet, but the company is asking users on Twitter about the need for one so it may be in the cards.
Best iPhone 6s Cases, Covers & Skins
Speck CandyShell Clear iPhone 6s Case
The Speck CandyShell Clear is the first clear iPhone 6s case from Speck, and the first clear case from the company overall. This form-fitting, minimalist iPhone 6s case delivers a decent amount of protection with a military drop test 810G rating.
Speck assures us that the clear case will not yellow with use like many cheap clear case options. The clear finish is perfect for showing off your iPhone 6s color choice while protecting it.
Buttons move perfectly and are easy to find by touch and there is a raised front bezel to keep the iPhone 6s display off hard surfaces.
$34.95 at Speck

As an Amazon Associate I earn from qualifying purchases.