11 Best Offline Apps for Long Flights
While there are tons of amazing offline games to play, they can't get you through a long flight alone. Here are the best offline apps for flying in 2019 This will allow you to avoid boredom, get things done, grab a little shuteye or even just stay entertained without paying for expensive and often unreliable in-flight WiFi.
Most of the apps on your iPhone, iPad or Android require an Internet connection, but if you plan ahead you can use many of your apps offline to stay entertained on a long flight. You can also download these apps ahead of a flight so that you don't lose your mind to boredom.
To keep your phone charged up on the long flight, make sure you have a USB cable to plug into a plane charger or bring your own external battery pack so that you land with a full battery.
Best Offline Apps for Long Flights
Yes, we'll share some of the best offline games, but when it comes to passing time on a flight to Hawaii, to the other coast or even halfway around the globe, you will need more than just a game to get you through the plane ride.
Many of these offline apps for planes are free to download and use, but others require an upfront purchase or a subscription that will get you access to music, movies and other items.
You will need internet access to download these apps, to install updates and to download content. You should make sure the offline apps you plan to use on the plane are working right before take off by updating them, downloading any shows or songs and testing them with your phone in airplane mode.
Here are the best offline apps for long flights and plane rides. You can also check out our best flight tracking apps and the best apps for nervous flyers.
Audible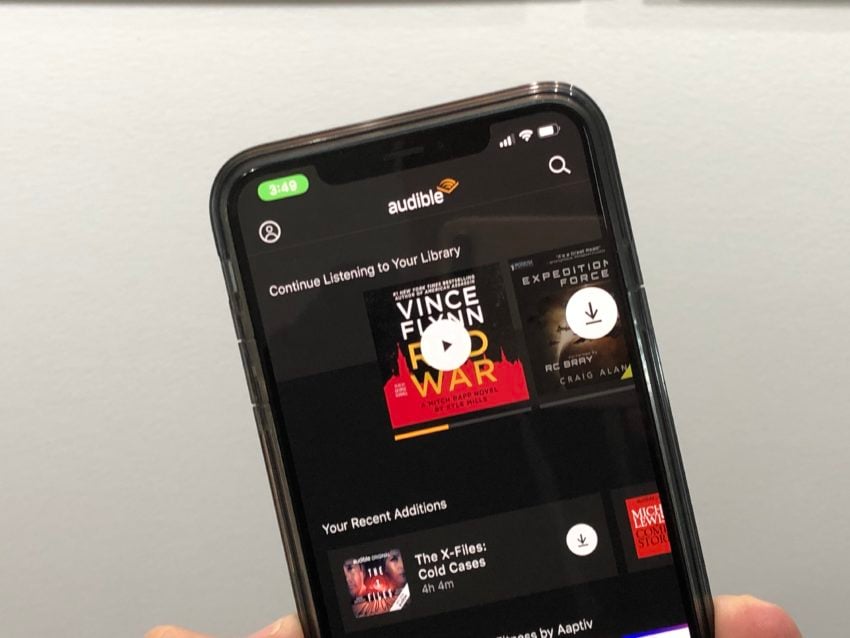 Audible is my go to app for passing time on long flights and on long car rides. Once you download a book you don't need to connect to the Internet to listen to any of it.
Audiobooks aren't the boring listen you might remember back in college or high school. These include amazing narrators reading you the best fiction and non-fiction books around. You can even look for full cast readings that are read by multiple characters and can sound almost like you are listening to your favorite movie.
Audible is available for your iPhone, iPad and Android devices as a free download. If you aren't already a member, you can use this link to join Audible and get two free audiobooks to help you get through your next flight.
Use the sleep timer to make sure you don't go too far ahead if you end up dozing off in the middle of your flight.