30 Best Smartphone Car Accessories (2020)
Macally Headrest Tablet Mount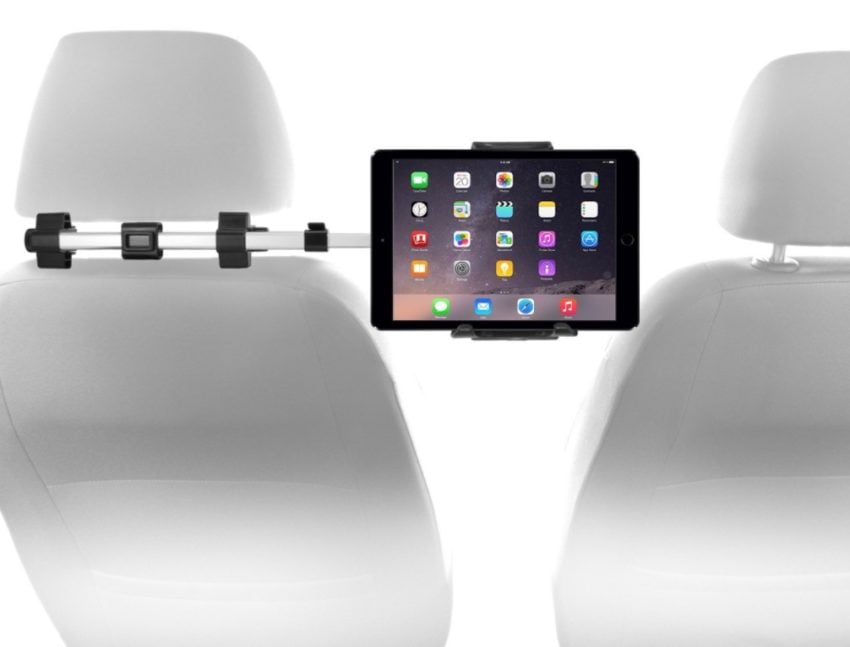 Last but not least we have a tablet mount that will solve a lot of problems in your car and for your family.
The Macally headrest tablet mount has a 360-degree swivel and can safely hold tablets of any size, including the iPad. You can mount this behind your seat using the headrest, so the kids in the back can easily watch movies on a road trip.
However, we like how you can mount it to either headrest and put the tablet in the MIDDLE between the seats. This way all three kids can see the screen without any fighting. Yes, they might battle for the middle spot, but at least everyone will be happy now.
Stay tuned as we'll update this with new products throughout 2020 and beyond. We hope you found something that will make using our gadgets easier in the car.

This article may contain affiliate links. Click here for more details.