30 Best Smartphone Car Accessories (2020)
Aukey FM Transmitter and Charger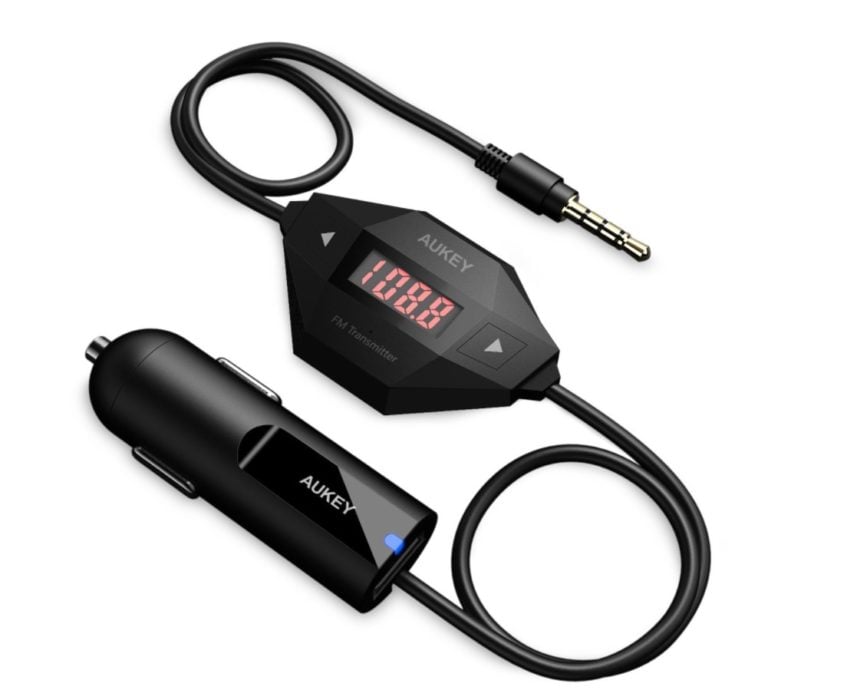 Another gadget you've probably seen in someone's car is an FM transmitter. These come in wired versions, or Bluetooth, although we've had the most success with the wired type.
The way it works is simple, it sends any audio from your phone through the FM transmitter to your radio. Any radio station works, although some work better than others. Basically, you tune the transmitter to something like 88.3 FM, tune your car to the same station, and plug in your phone. Waala. You'll instantly hear your phone's music and such.
At the same time, there's an extra USB port so you can charge your device, or other devices, at the same time as you're broadcasting audio over FM radio.

This article may contain affiliate links. Click here for more details.