30 Best Smartphone Car Accessories (2020)
iOttie Wireless Car Charging Mount and Stand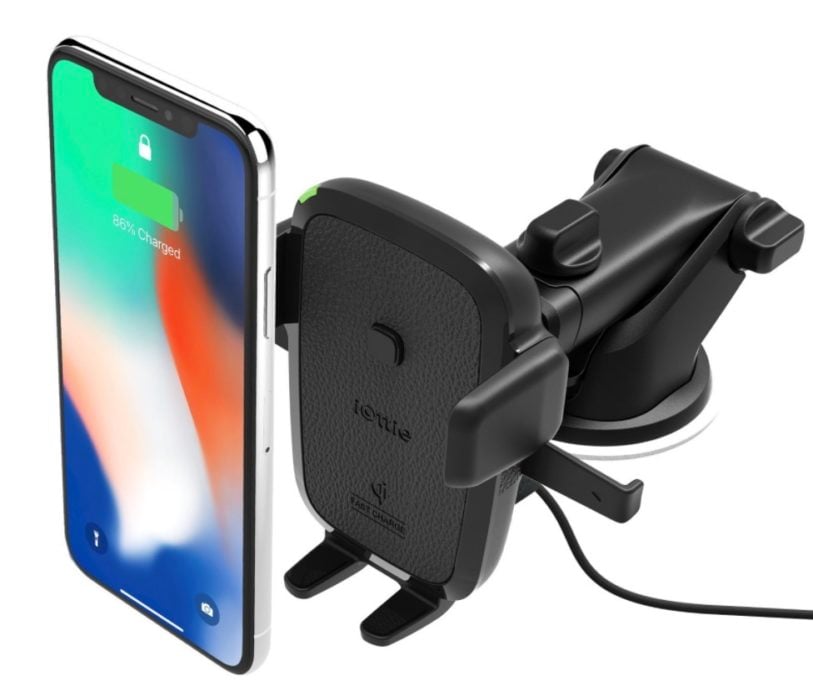 The iOttie One-Touch Easy Car mount is one of our favorite car smartphone accessories of all times. This thing was designed to be extremely simple to use, so you can focus on driving.
The iOttie has QI wireless charging built-in for your Galaxy S9, S10, Note 10+, or iPhone 11 Pro to charge wirelessly. Just mount your phone and you're all set. Even if you don't use the wireless charging, this is one of the best car mounts.
Tap the button on the side and it opens, then drop your phone in place. As you push it back into the mount your phone touches a button and the mount closes. Securely and easily holding your phone in place. There's no fumbling around, it just works.
You'll also enjoy nearly any angle or rotation you can imagine, perfect for navigation or watching a quick YouTube video.

This article may contain affiliate links. Click here for more details.