Best Rugged Android Smartphones
This buying guide details some of the best rugged Android smartphones available in 2017. Phones that are perfect for a demanding job, an active lifestyle, or aren't as fragile as most. It's also a good idea to pickup a cheap rugged phone if you're going on vacation.
These aren't just waterproof phones either. Rugged smartphone models pass military-grade testing for protection against drops, shock, water, dust, extreme temperatures, and vibration.
Read: Best Cheap Android Smartphones
Most rugged Android smartphones ditch their good looks in favor of a more durable design, but not all of them. With that in mind, our options range from the ultra high-end Galaxy S8 Active to more affordable phones that can literally survive a construction zone.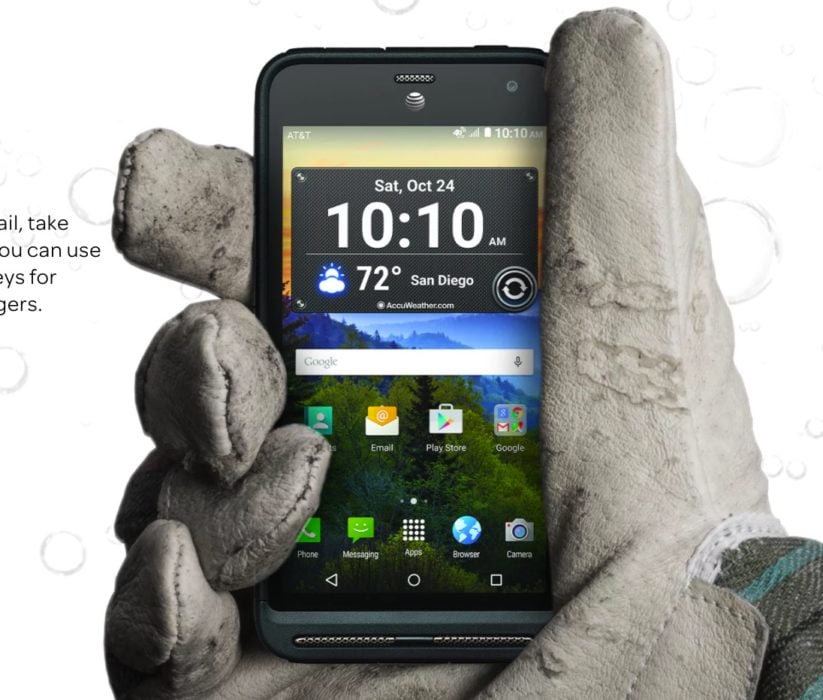 You can take these phones under water, some have shatterproof screens and all of them can handle just about any situation. One even has a thermal imaging camera to help you build a house or monitor expensive machinery. As an added bonus, most rugged Android phones get better battery life too.
Keep in mind that while most of these phones have a military-grade certification, they aren't indestructible. Screens can still crack or break, and damage from water or drops are possible. The manufacturer ratings give you a good idea of what to expect, but being cautious and careful is still a good idea.
Best Rugged Android Smartphones
Samsung Galaxy S8 Active
CAT S60
KYOCERA DuraForce PRO
Ulefone Armor 2
Moto Z2 Force
It is important to choose a rugged Android smartphone that fits your needs and preferences. Devices like the Galaxy S8 Active or Moto Z2 Force aren't full-featured "rugged" devices, but are better than most phones on the market. If you just need a little extra protection, consider one of those.
However, if you need a phone that works under water, resists oil or solvents, or has a speakerphone you can hear over loud machinery, one of the other three are likely a better choice. Our slideshow below has more information for potential buyers.
Samsung Galaxy S8 Active
Most rugged phones don't have the latest specs and features or look like a brick with no style whatsoever. That's where the Galaxy S8 Active excels. It's a good all-around phone for active users but doesn't have some of the other extremely rugged traits that others on our list do.
Samsung's Galaxy S8 Active is packed with the same features as Samsung's high-end phones that are too fragile for some. Like the latest Snapdragon 835 processor, 4GB of RAM, IP68 dust and water-resistance, a great camera, and a secure fingerprint scanner. You'll also enjoy a microSD slot for more storage and a huge 4,000 mAh battery that easily lasts all day. Not to mention wireless charging capabilities.
The best part though is the screen. Samsung delivers a large 5.8-inch Quad HD screen that gets plenty bright. There's even an outdoor mode perfect for a job site. That screen sits under an extra plastic layer that is impact and shatterproof.
Additionally, this phone is dust, shock and water resistant. It features a MIL-STD 810 rating, and as for water it is IP68 certified up to 5 feet for 30 minutes. You'll love the premium metal design, and rubber bumpers on the sides for an improved grip even when wet.

As an Amazon Associate I earn from qualifying purchases.