9 Best Surface Book Alternatives in 2018
Lenovo Yoga 920 (14") - $1,199.99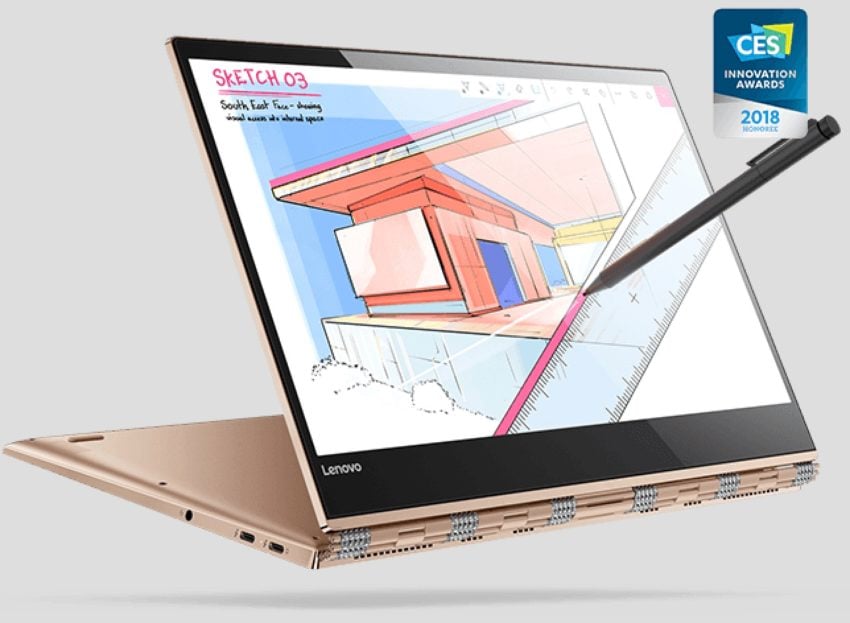 The Lenovo Yoga 920 (14") is the Surface Book alternative for users that need all the latest features. It also comes much closer to feeling like a tablet in your hands than any Surface Book does without you compromising its battery life.

A large 13.9-inch 4K display makes any videos you're watching look great in and out of Tablet Mode. Yoga notebooks, including this one, have watchband hinges that allow you to fold their display back when you don't need their keyboard. The screen can detect 4,096 different levels of pressure from the Active Pen 2 accessory. Unfortunately, it's sold separately.


Read: Lenovo Yoga 920 (14") Review


A built-in microphone array allows Microsoft's Cortana personal assistant to hear you from across a huge room. So, you could just skip a mouse, touch or pen for some tasks, like managing your calendar and playing music.

You choose how powerful you want this machine to be. You can't add a graphics card, but you can add an 8th generation Intel Core i7 processor, a 1TB SSD and 16GB of RAM. No matter what model you buy, you get 2 USB-Type-C Thunderbolt ports, 1 USB 3.0 port, a fingerprint reader and a headphone jack. Models come in platinum, bronze and copper.

At 0.5-inches thick, the Yoga 920 (14") is thin enough that it really can replace your tablet without you leaving your keyboard behind. Even better, it lasts for 15.5 hours with an FHD display instead of the more power hungry 4K option.

The Lenovo Yoga 920 (14") starts at $1,299.99.


This article may contain affiliate links. Click here for more details.