9 Best Surface Book Alternatives in 2018
Microsoft's Surface Book changed the way some users think of PCs. Shoppers got a notebook and a tablet all bundled together into one aluminum-clad package. New Surface Book alternatives are changing the landscape again. They have many of the Surface Book's features and can cost a less than the Surface Book does.
Surface Book married the laptop form factor with the tablet design of the Surface Pro 4 and Surface Pro 3. Pressing a button on the Surface Book's keyboard unlocks the screen so that you can carry just the display for up to 3 hours. Docking it back to the keyboard boosts battery life to 12 hours of video playback. Surface Books start at $1,499.
The best Surface Book alternatives aren't your typical laptop, either. Each of them has touch so that you can interact with Windows by tapping or dragging your finger across the screen. You can sign documents with the digital pens. Some have special hinges that let you collapse them to create a tablet experience. Metal shells protect these Surface Book alternatives from scrapes and drops.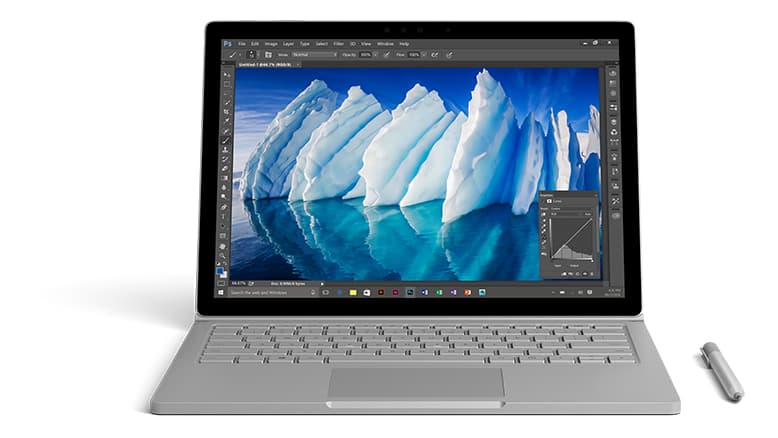 Read: Surface Pro 4 Alternatives in 2018
Here are the 9 best Surface Book alternatives. These devices are all great replacements for the Surface Book, even if they look very different.
9 Best Surface Book Alternatives in 2018
Dell XPS 13 2-in-1
HP Spectre x360
Microsoft Surface Laptop
Lenovo Yoga 910
Microsoft Surface Pro
Microsoft Surface Book 2
Lenovo Yoga 920 (14″)
Dell Inspiron 13 7000 2-in-1
Lenovo ThinkPad X1 Yoga
Dell XPS 13 2-in-1 - $999.99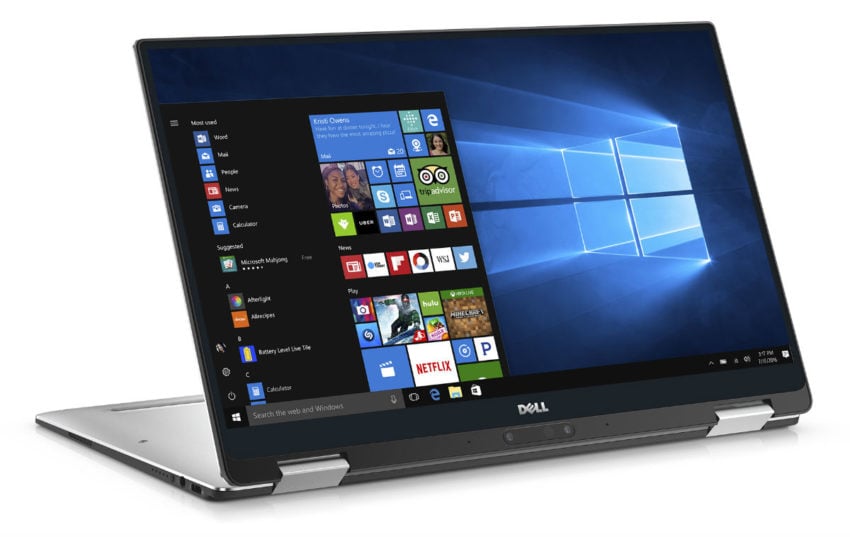 Dell's XPS 13 2-in-1 has the stunning looks of the regular XPS 13 laptop and the features that Windows 2-in-1s buyers need.


Read: Dell XPS 13 2-in-1: Dell Redesigns the Ultimate Laptop


Inside the notebook are all the essential components that a high-end laptop must have. It comes with an Intel Core i5 processor and 4GB of RAM, giving it lots of power and long battery life. You can store photos, music, documents and video on the 128GB solid-state drive. Each model has a fingerprint reader for logging in with just your face. The laptop's steel hinges let you lay the display flat on the laptop's back for tablet use.

The Dell XPS 13 2-in-1 has plenty of upgrade options. Dell sells models with an Intel Core i7 processor, 8GB of RAM and 256GB of solid-state storage. There's a 13.3-inch 4K Infinity Edge display option that has very, very thin bezels. Pictures almost look as if they are floating.

In addition to touch technology, the XPS 13 2-in-1 lets users take notes and draw on its screen using Dell's $49.99 Active Pen. This pen can sense 2,048 different levels of pressure compared to the 1,024 levels of pressure the Surface Book can sense.

Dell's engineers created a Surface Book alternative that's not burdened by the shortcomings of the laptop it competes against. This machine lasts for 15 hours of productivity and 10 hours of Netflix streaming in laptop or tablet mode. Compare that to the Surface Book which lasts for 12 hours of video when attached to its keyboard, but only 3 hours away from the base.

Also, the Dell XPS 13 2-in-1 has more convenient ways to connect to accessories. You can use the SD card slot, USB Type-C port, lock slot and a Thunderbolt 3 port to pair it with monitors, keyboards, phones and hard drives. For comparison, the Surface Book has an SD card slot, a Mini DisplayPort and 3 USB 3.0 ports. Pictures and video take longer to transfer from your camera or hard drive with the Surface.

The only major strike against the XPS 13 is its graphics card. The XPS 13 doesn't have a discrete graphics processor option. Surface Book buyers can add a GPU for better modeling and gaming performance.