Don't Buy a Surface Book Right Now
Do not buy Microsoft's Surface Book now. If you do, you will regret it.
It's not that the Surface Book isn't a very good Windows 2-in-1. Released in 2015, every Surface Book lasts for 12 hours away from a charger. When battery life isn't a concern, you can completely detach the display from the body of the notebook and use it as a tablet. If battery life is a concern, but you still need a solid way to take written notes, you can flip the tablet portion of the laptop around and dock it with the keyboard. It works with Microsoft's Surface Pen and comes with Windows 10 installed.
You shouldn't buy a Surface Book for a number of reasons, though. It doesn't support the latest drawing features, like tilt detection when writing. It isn't as sensitive to pressure with the Surface Pen as some other models. Unlike the Surface Studio and 2017 Surface Pro, you can't lay the Surface Dial on the Surface Book's screen to get more options for your programs.
Read: 5 Surface Book Alternatives in 2017
If all that wasn't enough, the device is old enough that Microsoft may replace it at an upcoming Surface hardware event in late October. Also, even without that event, there are better options. The new Surface Laptop offers more battery life and the latest processors.
Don't Buy a Surface Book If You Draw
At launch, the Surface Book offered the best drawing experience of any Windows device. Due to neglect, it's fallen behind other Surface models.
Surface Laptop and Surface Pro support new versions of the Surface Pen. This new writing and drawing stylus drops the pocket clip that made the Surface Pen included with the Surface Book a little difficult to handle. The new pen and technology inside some Surfaces let Windows 10 detect up to 4,096 different levels of pressure and lines drawn with the pen appear on the screen in milliseconds.
Read: Surface Laptop vs 2017 Surface Pro: Which to Buy
Compare that to the Surface Book's drawing and writing experience. Its older hardware only allows it to detect 1024 levels of pressure. This isn't terrible, but it's not the best it could be. You want the best when you're spending hundreds of dollars on anything.
Read: How to Sync & Set Up a Surface Pen
Microsoft's Surface Dial adds a natural way for users to switch pen widths, brushes and colors. Putting the Surface Dial directly on a Surface Studio or Surface Pro's screen gives you visuals of what you can do. This way, changing pen tip widths feels natural. Unfortunately, the Surface Book doesn't support using the Surface Dial on the screen.
Don't Buy a Surface Book If You Want a Tablet Replacement
Do not buy a Surface Book if you want a tablet replacement now. It was never really that great at replacing a dedicated tablet anyway.
The same 13.5-inch display that makes it a perfect laptop also makes it a pretty unwieldy tablet, for one. It's awkward to read books on and, in portrait mode, it's bigger than a legal pad. Imagine carrying it from place to place to do some casual web browsing or watch a video.
There are other things about it that make it a very inconvenient tablet, too. There's no hardware kickstand so you need a case to prop it up away from its keyboard base, which you won't want to carry with you all the time because they weigh 3 pounds together. That base is also what allows the Surface Book to last 12 hours on a single charge. Without it, Surface Book lasts just 3 hours between charges. Compare that to the 14 hours you get out of the 2017 Surface Pro.
Don't Buy a Surface Book If All You Really Need is a Laptop
Just as you shouldn't buy a Surface Book if you really need a tablet, don't buy a Surface Book now if you really need just a laptop.
Surface Book without a Performance Base uses Intel's 6th Generation processors. These processors are old and outdated. The 7th generation processors that replaced them handle 4K video better and produce less heat. Also, PCs that use them, like the Surface Pro, last 14 hours on a single charge. The Surface Book lasts 12 hours.
Read: Surface Book Impressions
Remember, the Surface Book is no longer the only laptop that Microsoft makes. The Surface Laptop has Intel's latest processors, a slim design and Surface Pen compatible display. It lasts 14 hours on a single charge and uses the same 13.5-inch display that the Surface Book does. You also get a year of Office 365 Personal with it, saving you $69.99 a month. The least expensive Surface Laptop costs $999. That's $400 lower than the entry-level Surface Book. You do miss out on the detachable display and expensive graphics card options in the Surface Book with Performance Base, but they are overkill for most users anyway.
Read: Best Surface Laptop Deals
Don't Buy the Surface Book if You Want the Latest Processors & Graphics Cards
Finally, don't buy the Surface Book now, even if you think that it might be the perfect device for you. You may regret your purchase sooner than you think.
The Surface Book launched in 2015. Usually, Microsoft refreshes Surfaces every year to fifteen months. We would have a new Surface Book by now if Microsoft stuck to that cadence. Instead, the company released Surface Book with Performance Base in 2016. These PCs have processor and graphics card upgrades, but they start at $2,399. Microsoft continued selling cheaper Surface Books without the Performance Base even after this newer model launched.
Read: Microsoft Surface: Everything New in 2016
If a product sells out years after its launch, is usually because there's a newer model coming, or it's been discontinued. Microsoft.com doesn't have many Surface Book models left. The only original models in stock are the $1,899 Intel Core i5 model with a graphics card and the $1,999 Core i5 model that comes with 8GB of RAM.
An October 31st Surface hardware event makes this stock sell out even more suspicious. Low stock and an upcoming hardware announcement from a company are two huge reasons to not buy something, no matter what it is.
It's rare that you can say with certainty that someone should absolutely not buy something, but here we are. There's no reason you should buy a Surface Book now. Its processors are old, the models that don't have older processors have high price tags and the laptop doesn't offer as great a writing or drawing experience as other Surface's do. At the very least, you should wait until after Microsoft's October Surface event before making your final decision.
9 Best Surface Book Alternatives in 2018
Dell XPS 13 2-in-1 - $999.99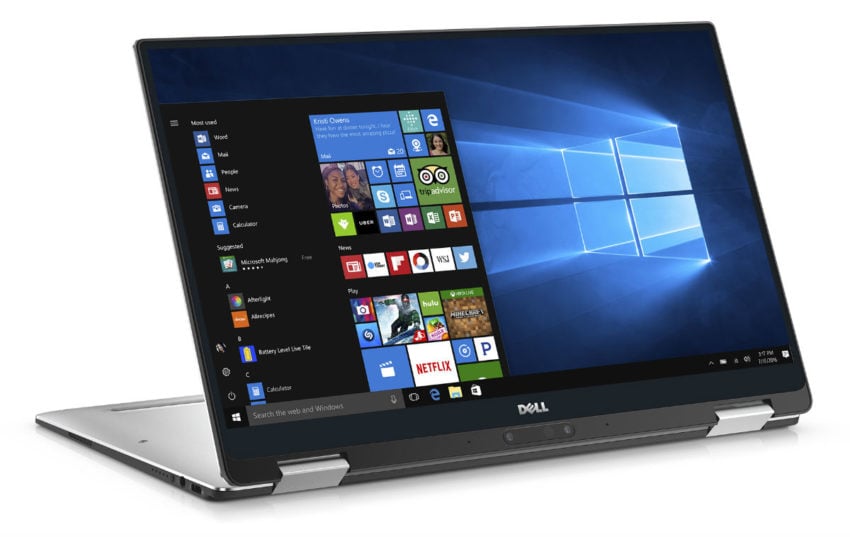 Dell's XPS 13 2-in-1 has the stunning looks of the regular XPS 13 laptop and the features that Windows 2-in-1s buyers need.


Read: Dell XPS 13 2-in-1: Dell Redesigns the Ultimate Laptop


Inside the notebook are all the essential components that a high-end laptop must have. It comes with an Intel Core i5 processor and 4GB of RAM, giving it lots of power and long battery life. You can store photos, music, documents and video on the 128GB solid-state drive. Each model has a fingerprint reader for logging in with just your face. The laptop's steel hinges let you lay the display flat on the laptop's back for tablet use.

The Dell XPS 13 2-in-1 has plenty of upgrade options. Dell sells models with an Intel Core i7 processor, 8GB of RAM and 256GB of solid-state storage. There's a 13.3-inch 4K Infinity Edge display option that has very, very thin bezels. Pictures almost look as if they are floating.

In addition to touch technology, the XPS 13 2-in-1 lets users take notes and draw on its screen using Dell's $49.99 Active Pen. This pen can sense 2,048 different levels of pressure compared to the 1,024 levels of pressure the Surface Book can sense.

Dell's engineers created a Surface Book alternative that's not burdened by the shortcomings of the laptop it competes against. This machine lasts for 15 hours of productivity and 10 hours of Netflix streaming in laptop or tablet mode. Compare that to the Surface Book which lasts for 12 hours of video when attached to its keyboard, but only 3 hours away from the base.

Also, the Dell XPS 13 2-in-1 has more convenient ways to connect to accessories. You can use the SD card slot, USB Type-C port, lock slot and a Thunderbolt 3 port to pair it with monitors, keyboards, phones and hard drives. For comparison, the Surface Book has an SD card slot, a Mini DisplayPort and 3 USB 3.0 ports. Pictures and video take longer to transfer from your camera or hard drive with the Surface.

The only major strike against the XPS 13 is its graphics card. The XPS 13 doesn't have a discrete graphics processor option. Surface Book buyers can add a GPU for better modeling and gaming performance.


As an Amazon Associate I earn from qualifying purchases.