5 Best Surface Laptop Alternatives in 2018
Before you buy the Microsoft Surface Laptop, consider purchasing one the five best Surface Laptop alternatives we have listed in the article below. Buying one of them could save you money and make your life easier.
These Surface Laptop alternatives deliver most of the Surface Laptop's features but can save you money or give you extra features. Streaming video from Netflix looks gorgeous on their high-definition displays. Their built-in keyboards and trackpads let you navigate Windows 10 and input text without purchasing a keyboard or a mouse. You can log in without using Windows Hello on some of them.
These Surface Laptop alternatives also have some features you don't get from Microsoft's new laptop. The Surface Laptop doesn't have USB Type-C ports, but many of these devices do. Special hinges on some of these notebooks let you turn them into a tablet. These notebooks also have fingerprint scanners instead of Windows Hello cameras.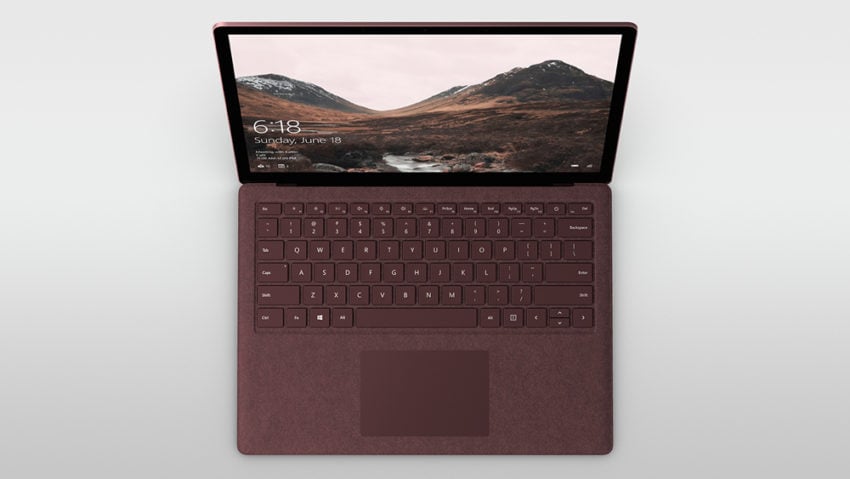 Read: Surface Laptop vs 2016 MacBook: 7 Things to Know
These notebooks all come with Microsoft's Windows 10 Home or Windows 10 Pro operating system. Surface Laptops need an upgrade to get Windows 10 Home or Windows 10 Pro. In fact, Microsoft will stop offering Surface Laptop buyers a free Windows 10 Pro upgrade on January 1st, 2018.
These laptops all also offer decent battery life, premium designs and ports for connecting your favorite accessories. Some of them cost less than the Surface Laptop.
5 Best Surface Laptop Alternatives
Dell XPS 13 Laptop
HP Envy 13
Lenovo Yoga 900s
HP Spectre 13
ThinkPad X1 Carbon
Dell XPS 13 Laptop - $799
The Dell XPS 13 Laptop has more USB ports than the Surface Laptop and an optional 4K display. Also, it's the size of an 11-inch notebook.

Dell used premium materials for this entire notebook. Gorilla Glass covers the laptop's 13-inch display. Its keyboard deck and sides are made of carbon fiber. Polished aluminum covers the top and bottom of the notebook.


Read: Dell XPS 13 Laptop Review


Every Dell XPS 13 Laptop has more ports than the Surface Laptop does. The SD card slot handles transfers from cameras. Buyers can use the Thunderbolt 3 port to connect to a docking station at their desk or transfer pictures, documents and videos quickly. The laptop has 2 USB 3.1 ports, a headset jack and a power jack. A battery indicator lets users check its power level quickly.

Dell offers buyers more than RAM and processor options. Shoppers can switch the non-touch 13-inch FHD display in the base model for a 4K QHD display that has crisper visuals and brighter colors. The cheapest model has an Intel Core i3 processor and 4GB of RAM. The laptop can handle up to a 7th Generation Intel Core i7-processor, 16GB of RAM and a 1TB solid state drive. An optional fingerprint reader lets users sign into Windows 10.

Buyers can expect 13-hours of battery life when streaming video with the Dell XPS 13 Laptop. The Surface Laptop gets 14.5 hours of video playback.

The Dell XPS 13 Laptop starts at $799 for a model in silver. Gold aluminum models cost $50 extra.


As an Amazon Associate I earn from qualifying purchases.