23 Best Surface Pro 4 Apps
Microsoft's Surface Pro 4 is an industry titan. Created because the company had a hard time convincing hardware partners to make Windows tablets, the Surface Pro line remains the most successful foray into hardware Microsoft has had in some time. The Surface Pro 4 is the best Windows 10 tablet that you can buy. At least, it is until the Surface Pro 5 launches sometime in the future. Great Surface Pro 4 apps are key to unlocking its full potential, though. Without them, you won't be able to take advantage of some of the device's best features.
And the Surface Pro 4 certainly has a lot to take advantage of. Microsoft announced the Surface Pro 4 back in 2015. The device comes equipped with nifty features that everyone can appreciate. There's no fingerprint reader, but a front-facing sensor lets you log into your PC with your face. That same camera can turn the device off in recent updates to Windows 10. It comes with the best digital stylus Microsoft has ever produced, the Surface Pen.
The Surface Pen snaps to the side of the device for storage. That's when you're not using it to draw in 3D, take notes or navigate Windows. Its rear-facing 8-megapixel camera is certainly better than the terrible cameras previous Surface Pro devices had. On top of all that, it's so thin and light that it can be used as a mildly comfortable eBook reader. You need the best Surface Pro 4 apps to unlock all this potential.
Read: Microsoft Surface Pro 4 Review: The Best There Is
What Makes the Best Surface Pro 4 Apps Great
What makes the best Surface Pro 4 apps worthy of praise is how they work with the device's hardware and Windows 10. Microsoft is having a pretty tough time convincing developers to make apps for sure. Instead, most people just download programs for the internet. These programs don't always take full advantage of what the Surface Pro 4 can do.
The Surface Pro 4's front-facing camera is based on Windows Hello. That's a feature in Windows 10 that allows cameras to act as password replacements. Some Surface Pro 4 apps use Windows Hello to provide password authentication for their apps.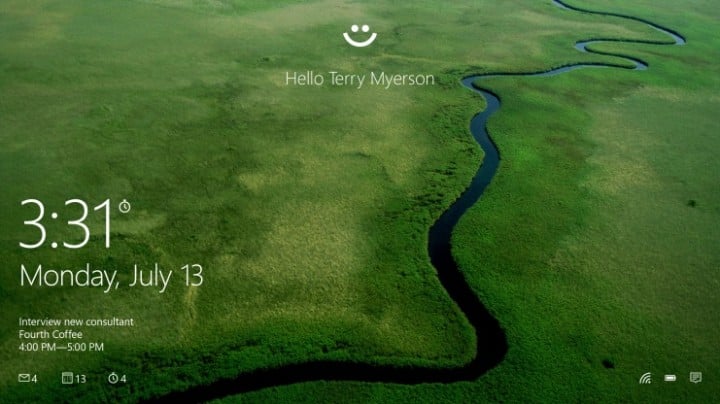 Then there are the great camera and social media apps for Surface. You can use either of the device's cameras and any pictures you've already taken to create an interesting meme or share what you're doing at that moment.
Read: 48 Best Windows 10 Apps in 2017
Surface Pen integration is perhaps the device's best feature. Writing focused apps let you turn your Surface Pro 4 into a clipboard, a notebook, a drawing tablet and a 3D art studio.
Here are the best Surface Pro 4 apps.
My Daily Surface Pro 4 Apps
These are the apps that I use daily on my own Surface Pro 4. They're all free, or relatively inexpensive. Each takes advantage of the hardware inside my device or the software that it runs in interesting ways that I find helpful.
Outlook Mail and Calendar – Live Tiles, built-in sharing support and integration with the Cortana personal assistant. That's why I like Outlook Mail and Outlook Calendar. They're great. They're also free and installed on your Surface Pro 4 by default.
Newsflow – Newsflow takes advantage of the Live Tiles built-in to Windows 10. You can quickly see what's going on with your favorite sites by just pressing the Windows key. It's reading layout is great for when you want to use the Surface Pro 4 as a tablet first. Newsflow is Free.
Netflix – Netflix recently picked up the ability to store movies and TV shows offline on the Surface Pro 4.
Hyper – Hyper is a free YouTube app that lets you save video content to watch later.
NPR One – NPR lets you turn your Surface Pro 4, with its front-facing speakers into a public radio jukebox, complete with recommendations based on what stories you've found interesting previously.
Enpass – Enpass uses the front-facing camera on the Surface Pro 4 to let you unlock it. It's a password manager that also works on iPhone and Android.
OneNote – OneNote should have come installed on your Surface Pro 4. It's for taking notes, whether you've written them out, pasted them from a picture you took or typed them.
Trakter – Trakter lets you keep a handle on what television shows you're watching.
Best Entertainment Surface Pro 4 Apps
VLC  – VLC plays many more types of videos than the standard app that Microsoft includes in Windows 10. It also supports playback over network storage or a USB drive natively. That last feature is great since Surface Pro 4 has a full-size USB port for connecting hard drives and accessories.
Movies & TV – Microsoft Movies & TV comes installed on Surface Pro 4. You want to use it because it can be minimized for a picture-in-picture mode with the latest updates. You can be typing a document and watching your favorite videos at the same time.
VUDU – VUDU doesn't boast any hardware features per say, but it is incredibly useful. It's one of the few Surface Pro 4 apps to make Ultraviolet downloads available.
Best News Surface Pro 4 Apps
CBS News – Featuring video and audio news, CBS News has live breaking alerts for whenever news happens.
NextGen Reader – NextGen Reader is a lightweight alternative to Feedly. It pulls your news feeds for your favorite sites from the service. It also includes a Live Tile and a reading mode that's perfect for using your Surface as a tablet.
MSN News – MSN has breaking news alerts and access to local news reports. Its video player lets you cast the latest news reports directly to your smart TV or set-top box.
Best Productivity and Business Surface Pro 4 Apps
Photoshop Elements – Photoshop Elements is one of the few powerful desktop productivity programs that's also available in the Windows Store for purchase. It's $69.99 and fully featured.
White Noise – Some people need to feel like they're in an office, even when they aren't because they work from home. White Noise lets you pipe in sound to get an open-office feeling without leaving the confines of your space. It's free to try.
Slack – You don't have to head to Slack's website to get the Slack client. You can download it directly to your Surface Pro 4 from the Windows Store. This version adds notifications for the Action Center in Windows 10.
Code Writer – is a bit old, but it's still the only credible code editing program Windows 10 offers.
Word Mobile – Even if you don't want to pay for Microsoft Office 365, you can read the documents that everyone sends you for free with this app.
Best Surface Pro 4 Apps for Surface Pen
These apps are great for taking advantage of the Surface Pen that comes included with your Surface Pro 4. Remember, you can have any of them launch directly by pressing the Surface Pen's top twice. Just adjust the options in the Settings app.
Read: Surface Pen Tips for Surface Pro 4 and Surface 3
Drawboard PDF – Drawboard PDF puts your Surface Pro 4's Surface Pen to work. It's one of the growing numbers of Surface Pro 4 apps that lets you draw directly on documents that you get. It costs $9.99.
Nebo – Nebo is for those that need an enhanced note-taking features. It has built-in formatting. It also has objects for formulas and diagrams.
Sticky Notes – Comes included with Windows 10. You can use it to handwrite sticky notes and paste them directly to your desktop.
Microsoft Edge – Microsoft went and created a new browser from the ground up. One of its most interesting features is its ability to let you create notes on your favorite websites and share them with other people.
Read: Best Windows 10 Browser: Edge vs Chrome
Diarium – Diarium lets you add handwritten notes, pictures or a voice recording to your daily digital diary. It gives you one more reason to ditch pen and paper and use your Surface Pro 4 instead. It costs $3.99.
Sketch Pad – Sketch Pad includes digital pens and tools to let you draw whatever you'd like. It's built into Windows 10.
Read: 11 Microsoft Surface Pro 4 Tips & Tricks
Use these Surface Pro 4 apps to get the most out of your device. Good luck.
6 Best Windows 10 Laptops in 2018
Razer Blade Stealth - $1,499.99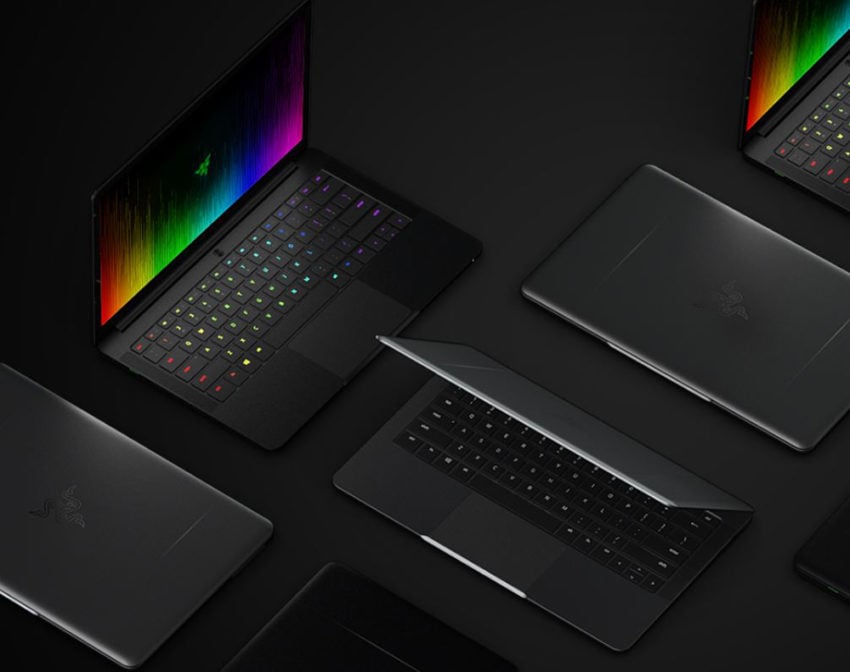 The Razer Blade Stealth is a high-end laptop that transforms into a gaming powerhouse with the right accessory.

The laptop takes its name from its black or gunmetal aluminum chassis. At 0.52 inches thin and 2.98-pounds, you won't have a hard time stuffing it in a bag. Despite that thin profile, it lasts 10 hours between charges and has a Chroma keyboard that highlights the keys you need to play your favorite games. Intel graphics are inside, but connect it to a graphics card using the Razer Core add-on and you can expect full resolution gaming even on the model with a 13.3-inch 4K display with touch.

You can order a Razer Blade Stealth with as little or as much power as you need. It supports up to a quad-core 8th Generation Intel Core i7 processor, 1TB solid state drive and 16GB of RAM. It has a 3.5mm headset jack, 2 USB 3.0 ports, an HDMI port and a Thunderbolt 3 port. That Thunderbolt 3 port communicates with the Razer Core add-on.


Read: Razer Project Valerie is a Badass Triple Monitor Gaming Laptop


The Razer Blade Stealth starts at $1499.99. A Razer Core v2, which uses the graphics cards you already own, costs $499.99.