Best Xbox Live Deals April 2017
Gaming consoles get all the attention from fans. Gamers stood in line for hours waiting for the Xbox One to arrive. They clamored to get their hands on the Xbox One S when Microsoft revealed its HDR and 4K capabilities in 2016. In 2017, many of them will flock to stores to get their hand on Xbox Scorpio, Microsoft's upcoming Xbox One hardware upgrade. Many gamers, both casual and hardcore, forget to show the same kind of dedication to finding Xbox Live deals as they do getting their hands on the console and its games. Sams Club has Xbox Live Gold for as little as $56.98. CDKeys has it for as low as $45.99.
The difference in enthusiasm is both understandable and strange. People care a lot about the console that they're putting underneath their television. They can touch its controller and feel its casing. Xbox Live Gold isn't like that. With Xbox Live, you're getting a code that you enter into your console that unlocks features. Because there's nothing to touch or feel, most people don't go looking for Xbox Live deals. They simply pay whatever they're told the standard asking price is.
Read: 11 Essential Xbox One tips for New Owners
Maybe everyone should pay more attention to Xbox Live deals, though. The Xbox One costs you one flat fee. So do your games. Xbox Live Gold is an ongoing cost. If you want to enjoy multiplayer in your favorite titles, you'll need a subscription to Xbox Live. Even Party Chat, the system that allows gamers to jump into audio and text conversations with their friends on Xbox Live, is a part of Xbox Live Gold. Xbox Live Gold also includes access to digital game downloads at no additional cost.
Read: Is Xbox Live Gold Worth Buying?
Don't wait until you're against a wall and have no way to enjoy your multiplayer titles. Use the best Xbox Live deals available to save as much as you can on Microsoft's online gaming service.
Best Xbox Live Deals: Live Gold
Here are the best Xbox Live deals. Each of them unlocks Xbox Live Gold entirely. That means subscribers can download the free games included in Xbox Live Games with Gold, save cash by buying discounted titles in Xbox Live Deals with Gold and play games with other people.
Best Xbox Live Deals: Xbox Live Currency
Xbox Live Gold isn't to be confused with savings for Xbox Live currency. Xbox Live currency comes in standard dominations. You can't purchase Xbox Live with it. You can pick up anything in the Xbox Store. That includes television shows, movies, video games and downloadable content for video games.
What's the Catch with these Xbox Live Deals?
What's the catch with these Xbox Live deals? Requirements for each are different.
Some Xbox Live deals will require that you purchase a physical card. These cards have to be mailed to you, meaning you don't immediately get to enter them into your console and unlock their benefits. When you do receive them, you'll need to scratch away the silver area on their back and input the code hidden on them into Xbox Live. You can do this from your computer or smartphone on Microsoft.com here. Remember to log in using the same Microsoft Account that you use on your console.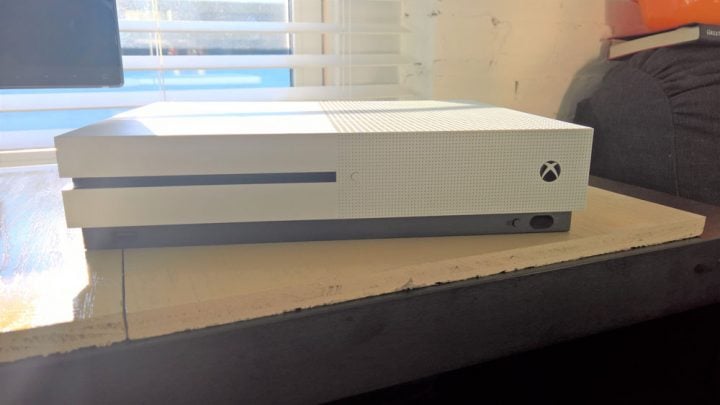 Digital codes will arrive immediately at whatever email address you supply the retailer. These codes must also be entered into the redemption area on Microsoft.com. To be clear, all of these Xbox Live deals should work for new and renewing Xbox Live users.
Remember to not buy multiple codes if you only have a single console. Xbox Live Gold includes a feature called Xbox Live Home Gold. Home Gold allows you to share your games and Xbox Live Gold access with everyone else that plays on the same console, whether you're logged into your console at night.
Good luck with these Xbox Live deals.
8 Best Free Xbox Games: January 2018
Warframe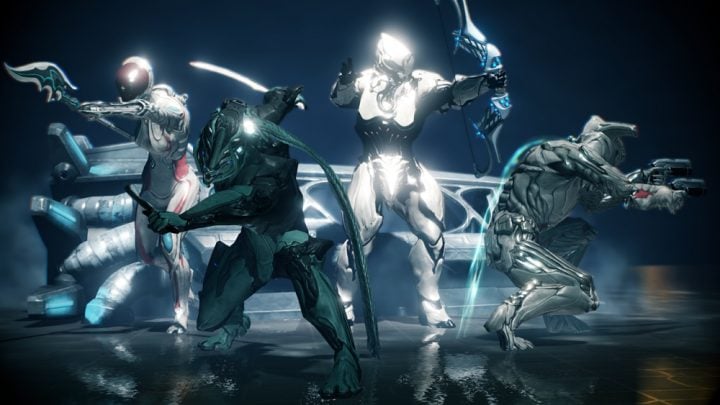 Many free-to-play games revolve around strategy or civilization building. Warframe is one of the free Xbox games that you can download now that doesn't. It's a third-person shooter.
The Tenno have just awoken after centuries of sleeping in stasis. Warframe takes its name from the suits that the Tenno use to do battle with the game's other races. There's the Greiner, who are clones of humans. The Corpus belong to a technology company with lots of robotic innovation at their disposal. Sentients consist of an alien race that's back to do battle.
Warframe features both player-vs-player combat and a single player experience.